Sandals and Socks
est 1999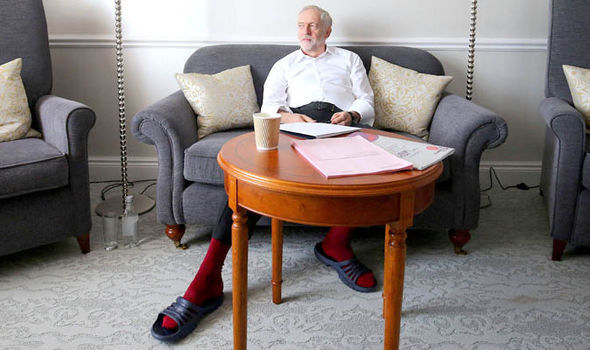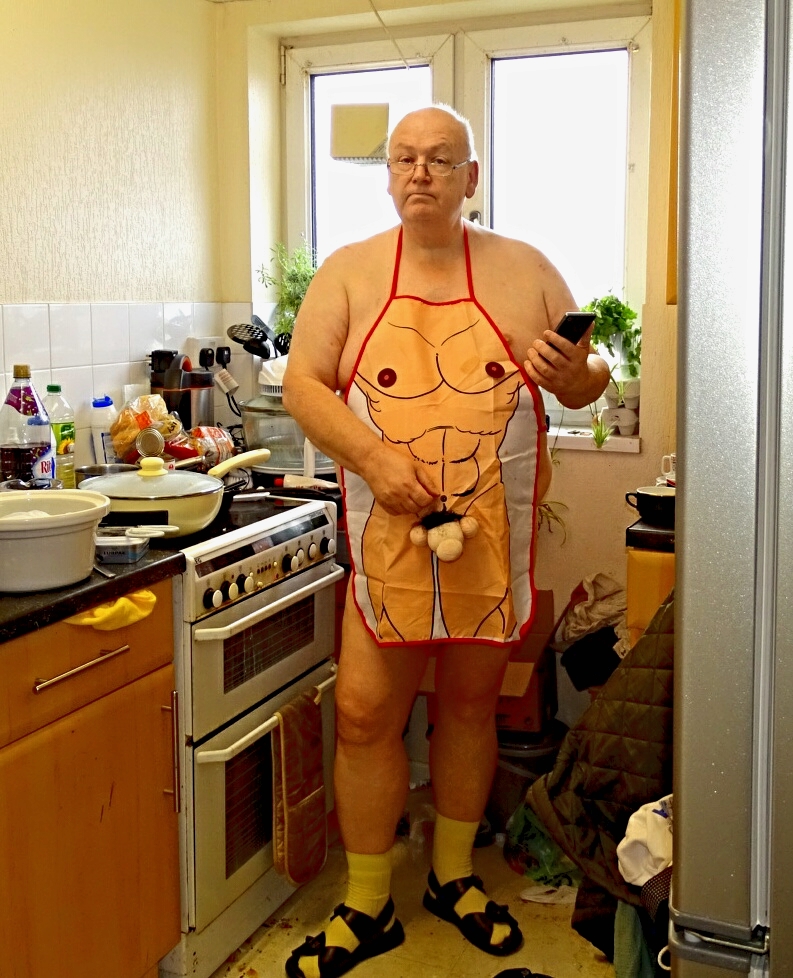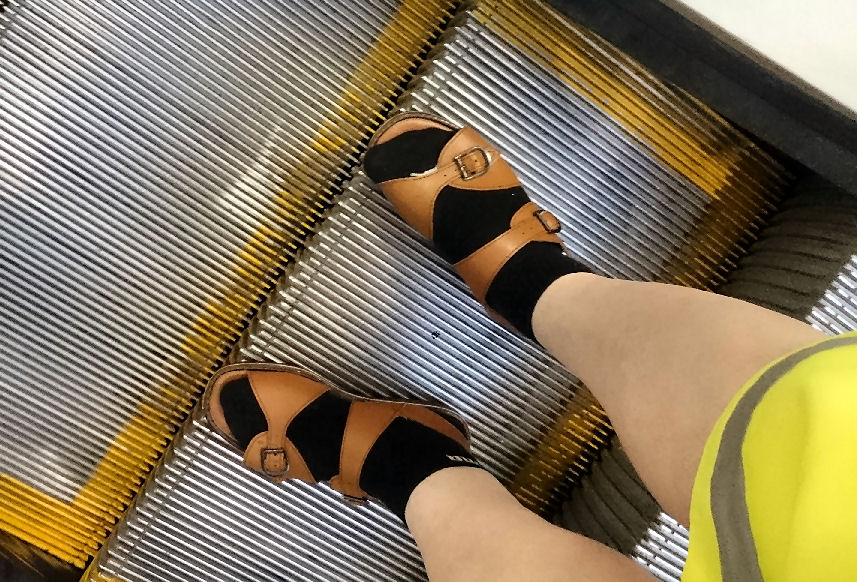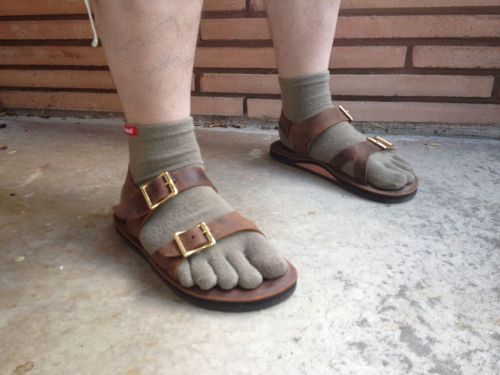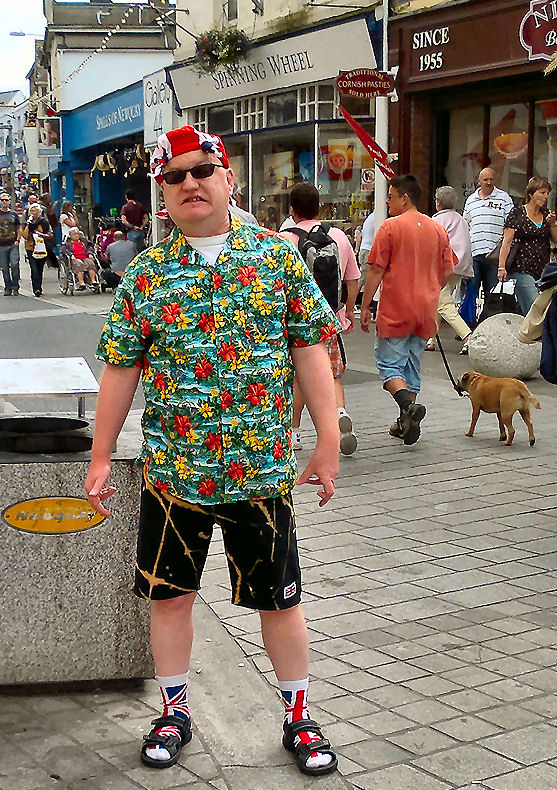 Perfect holiday Soxer
Newquay Cornwall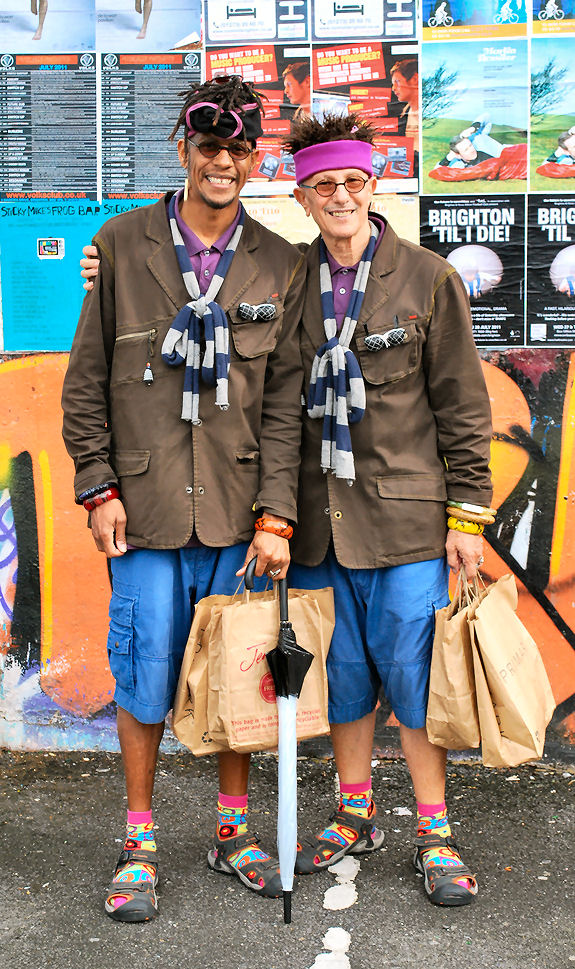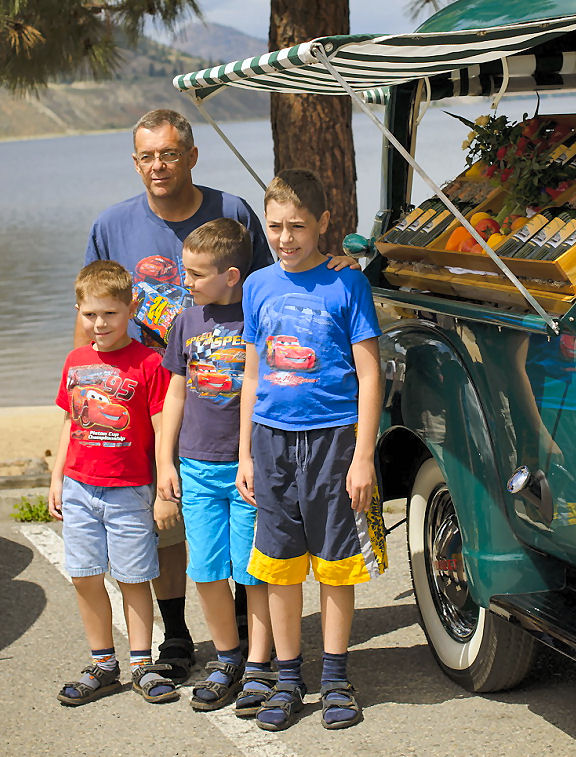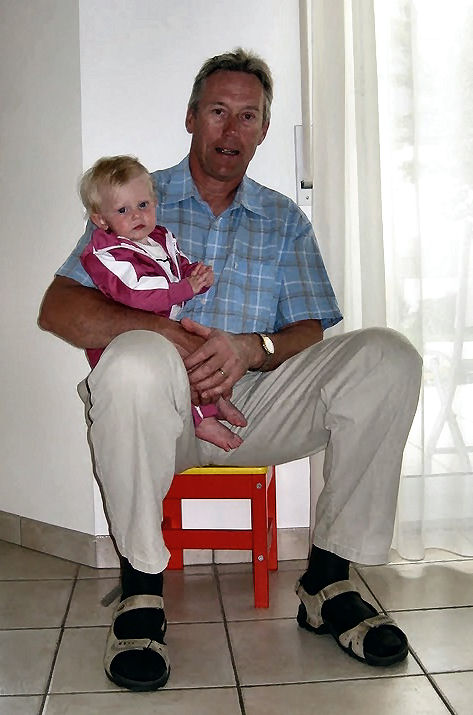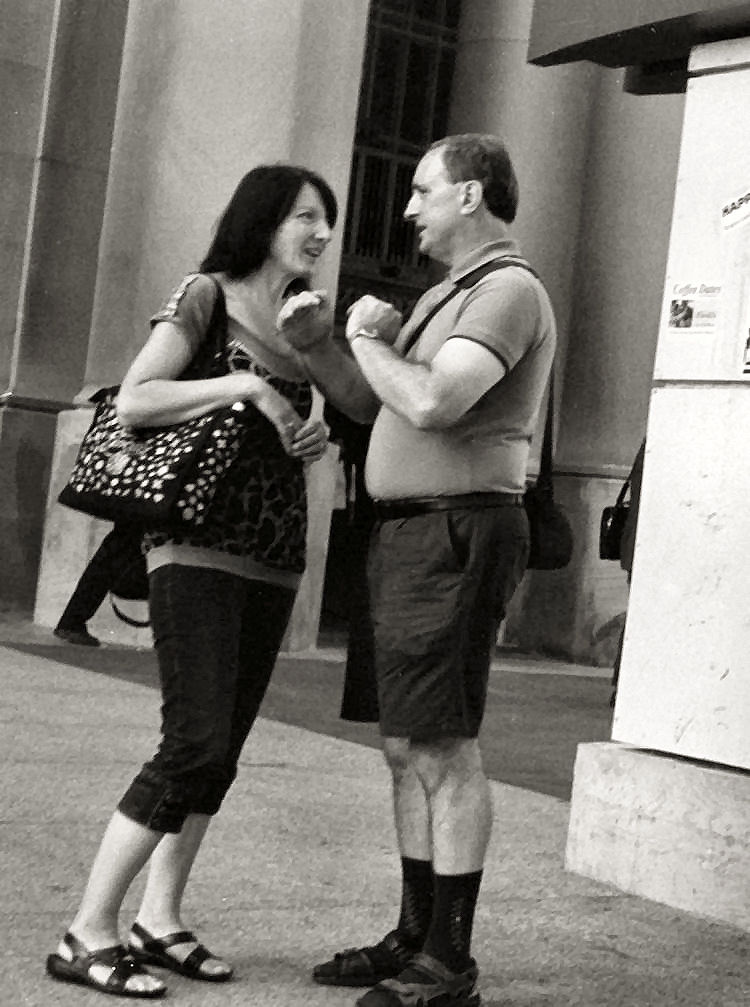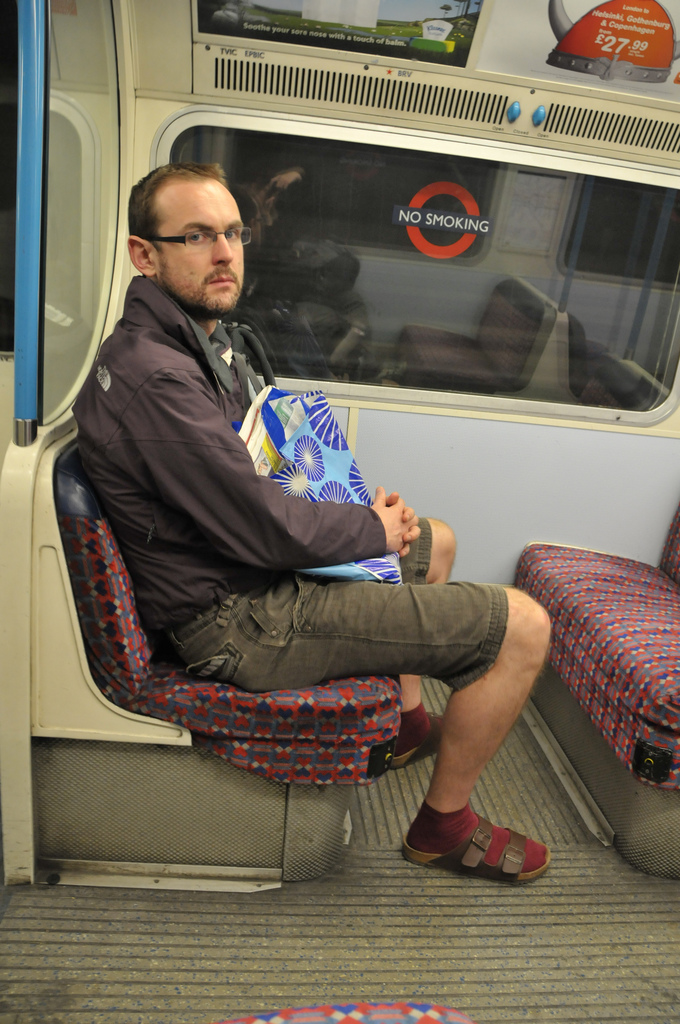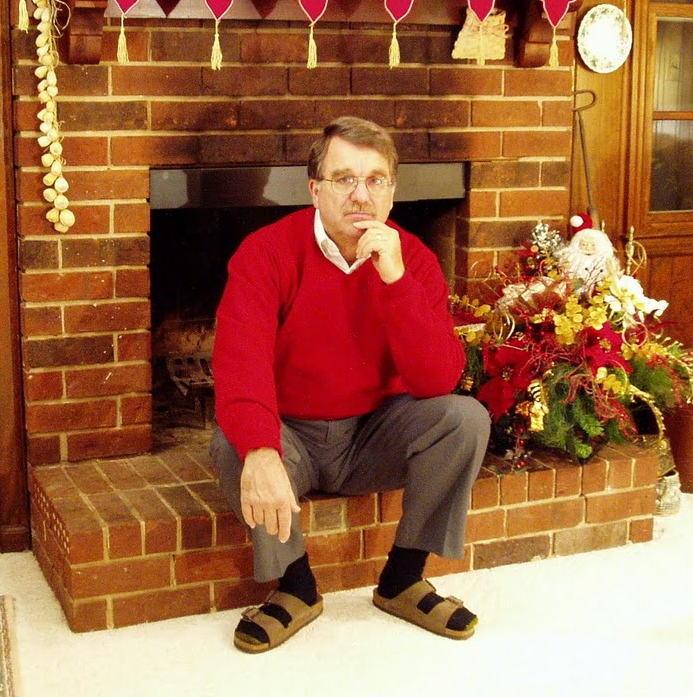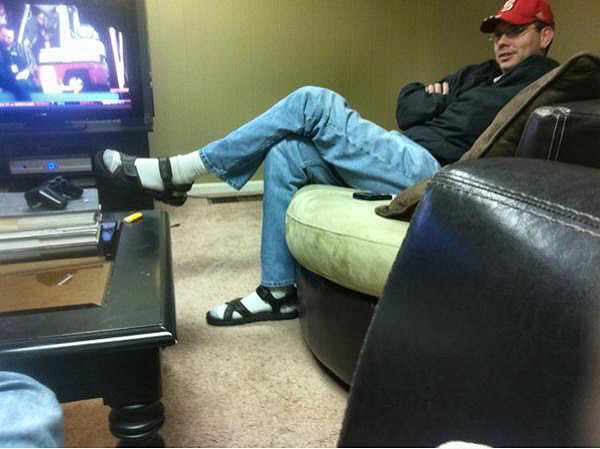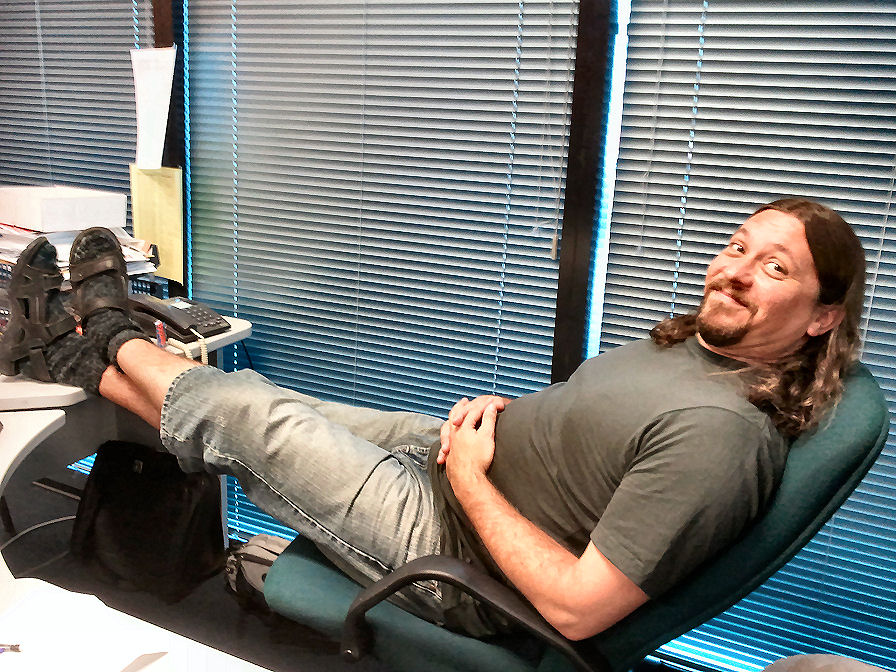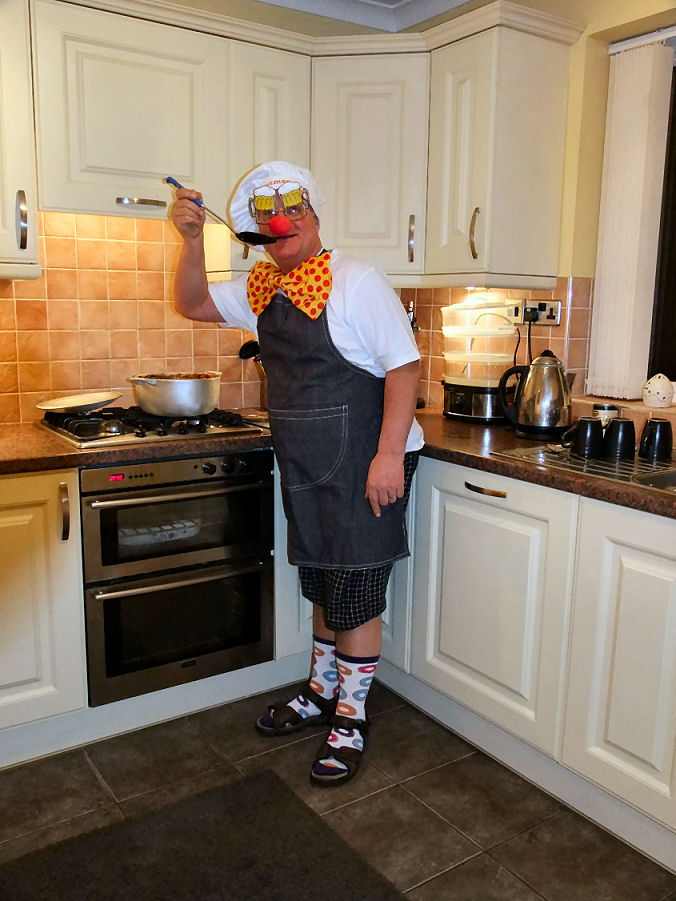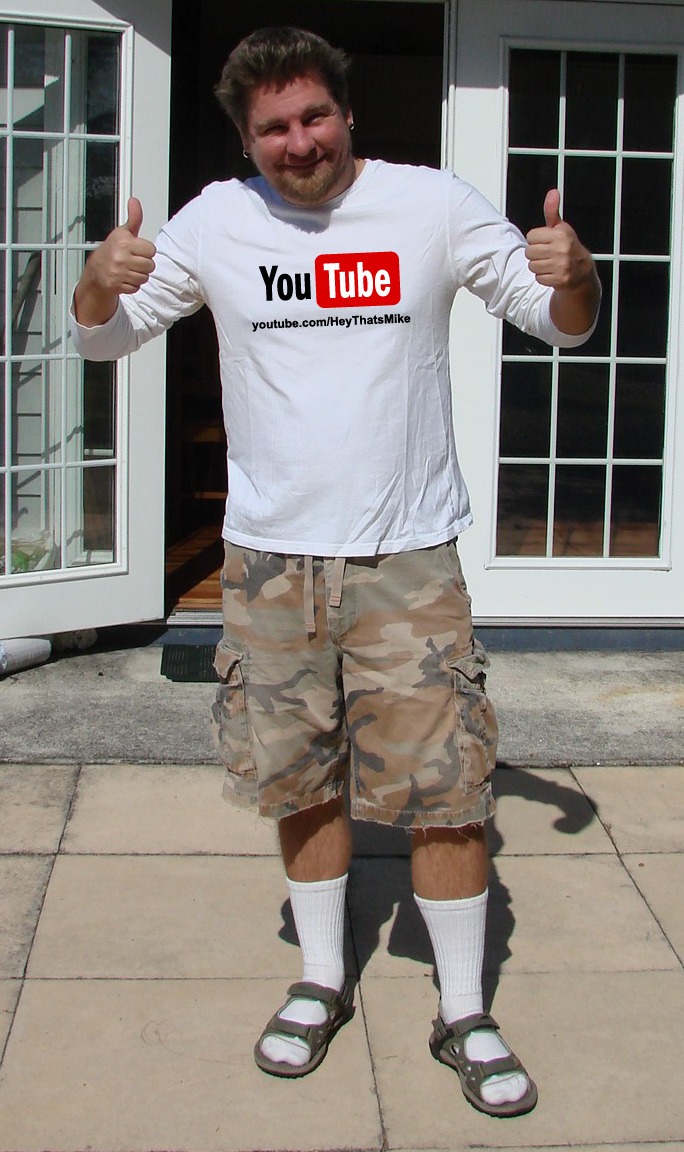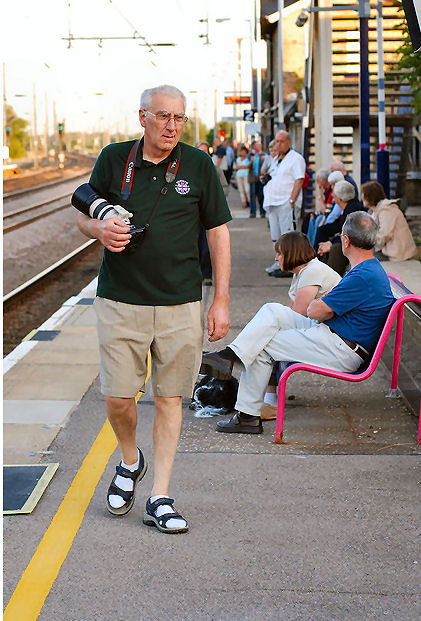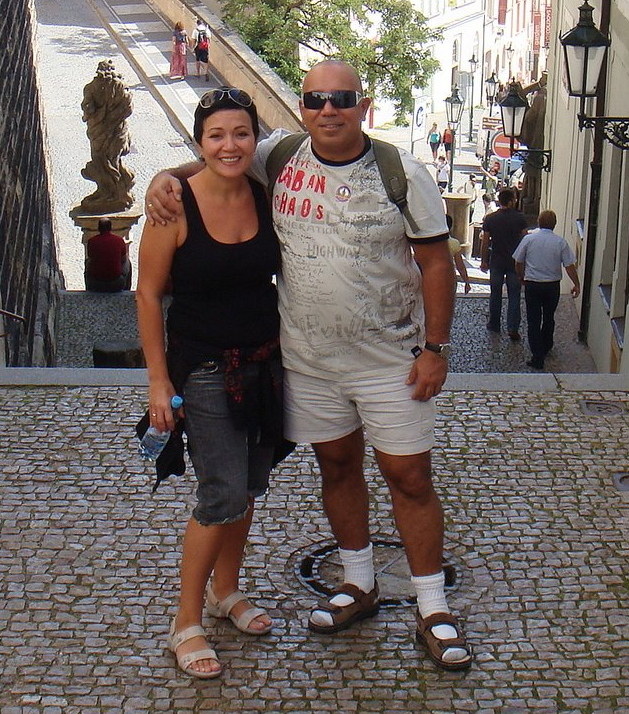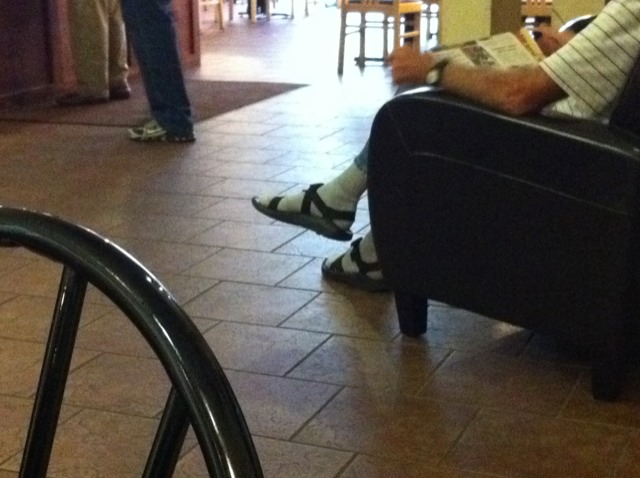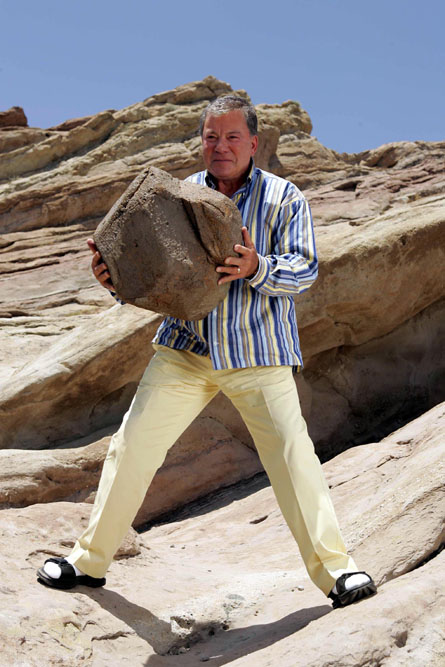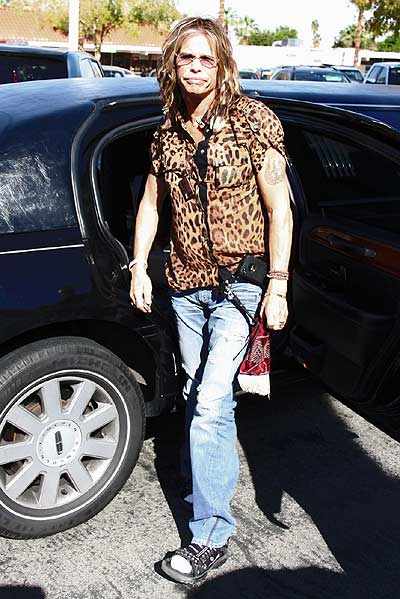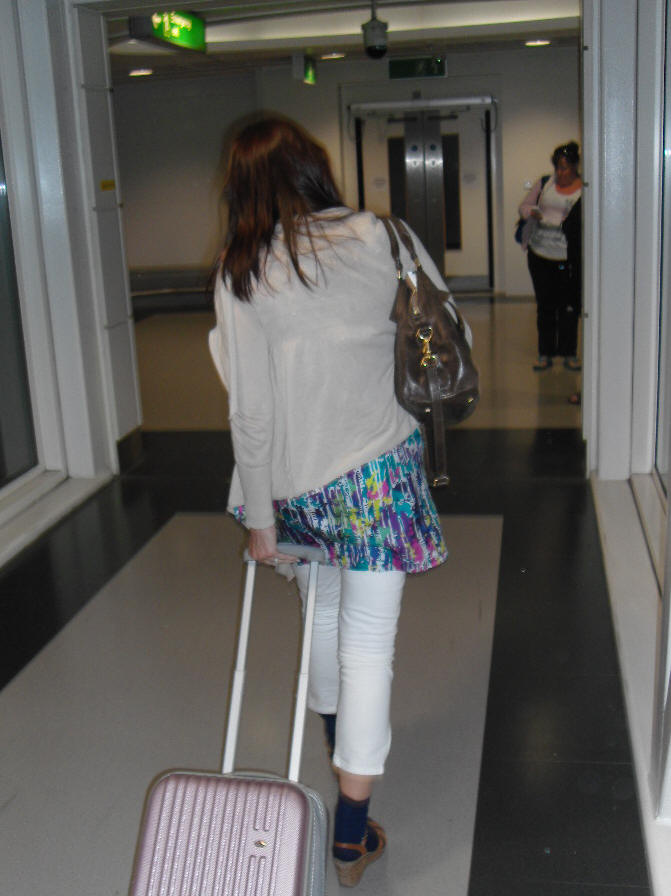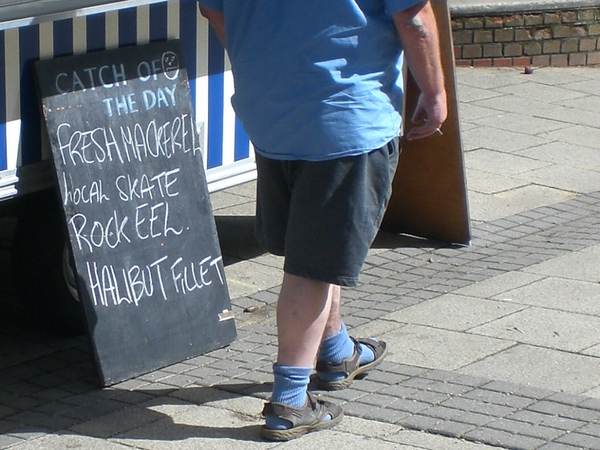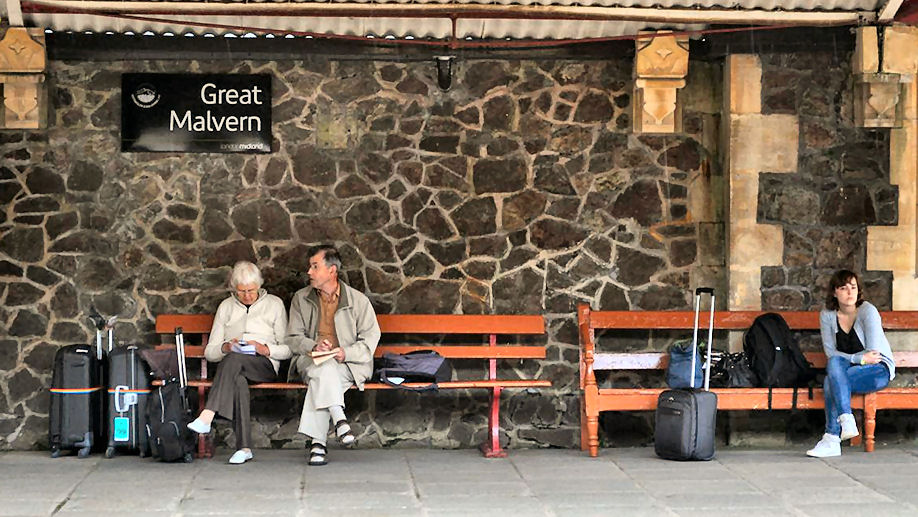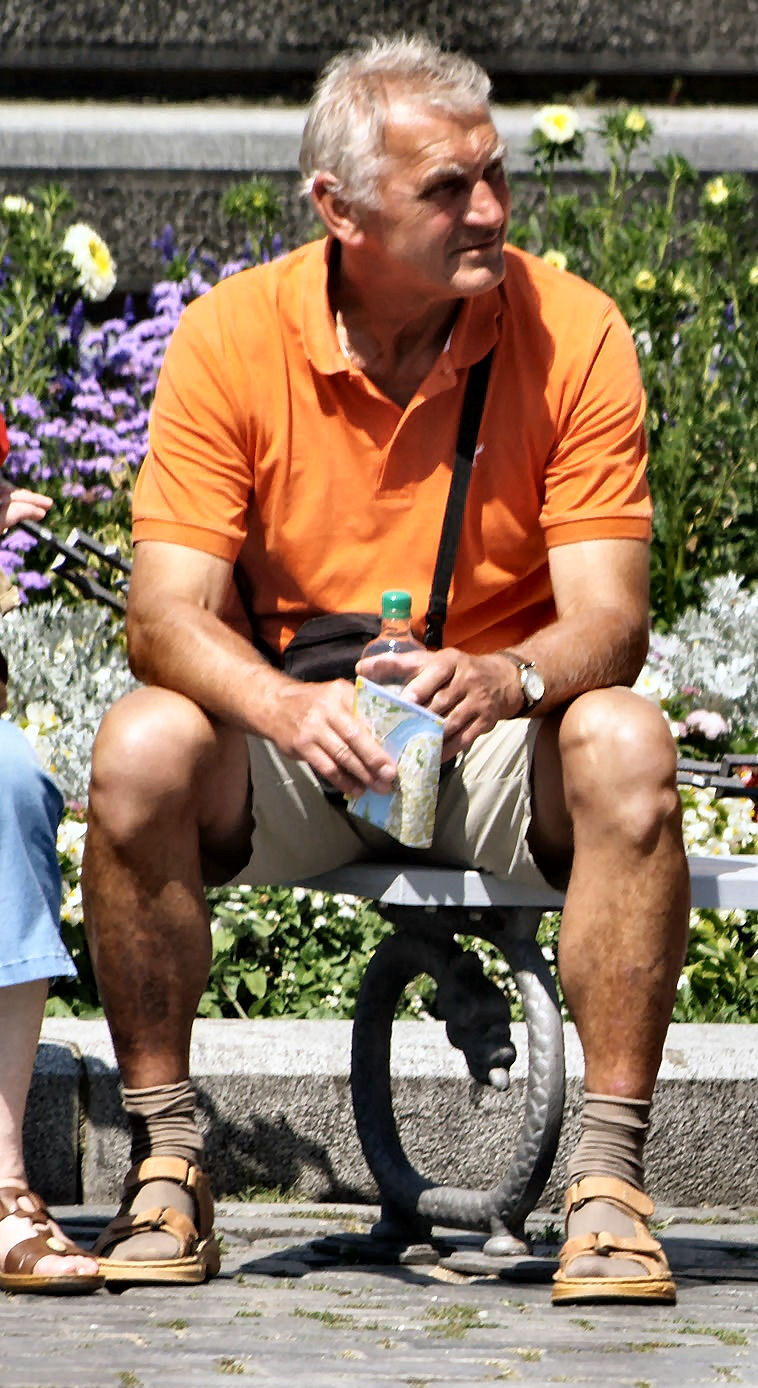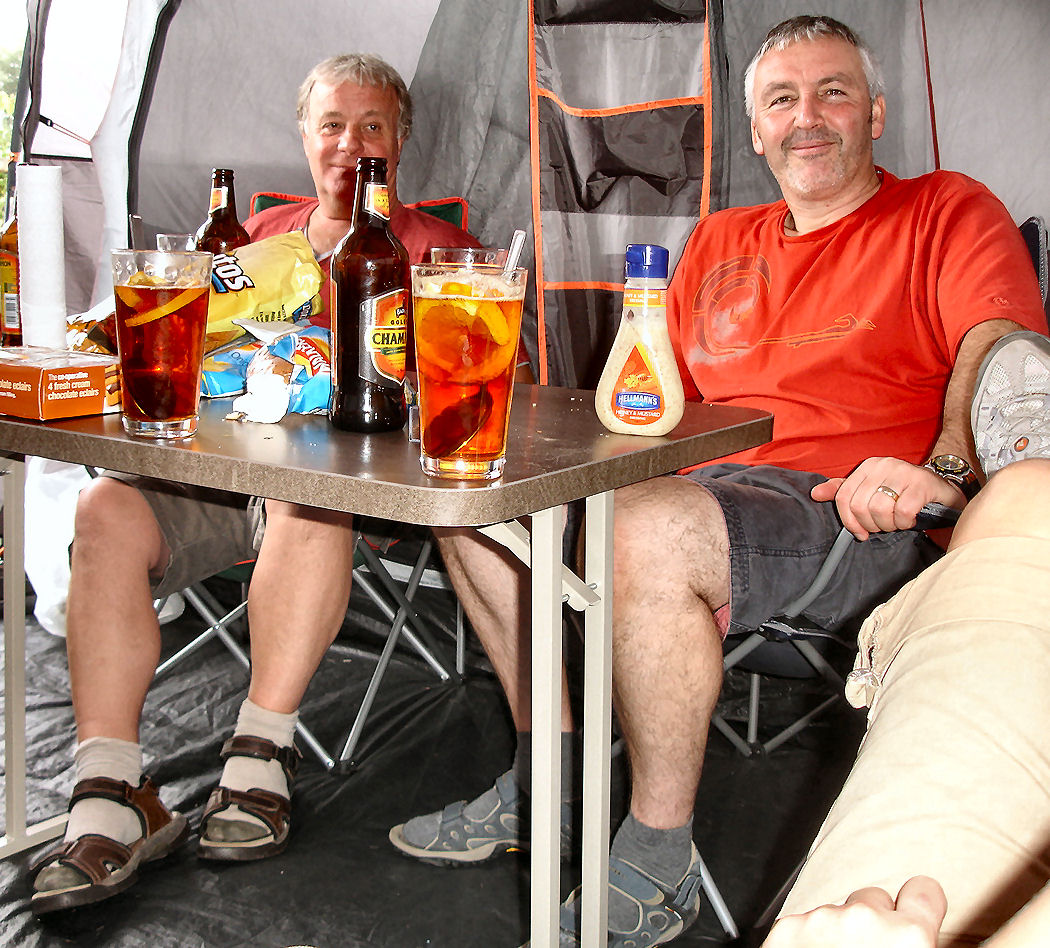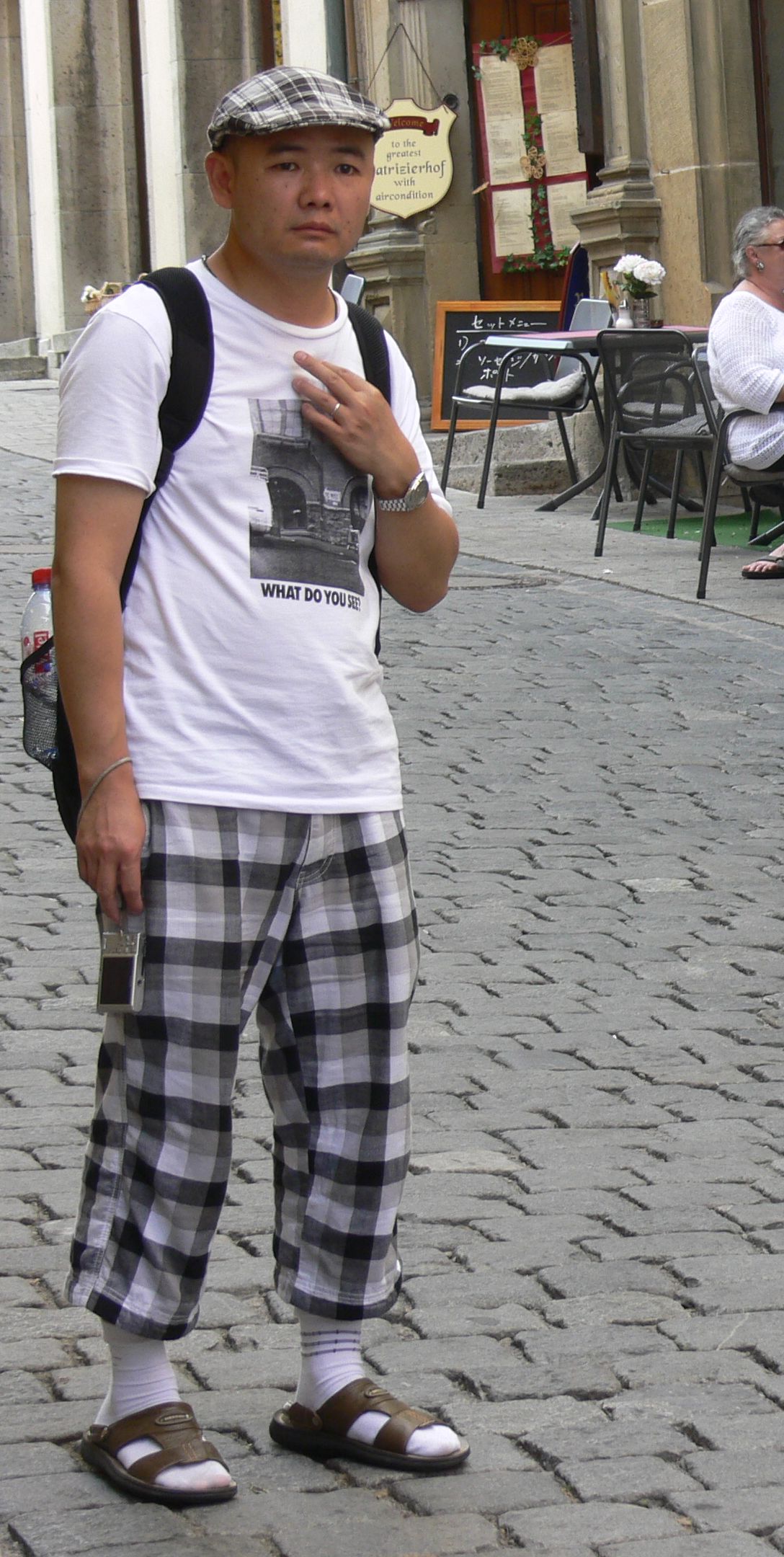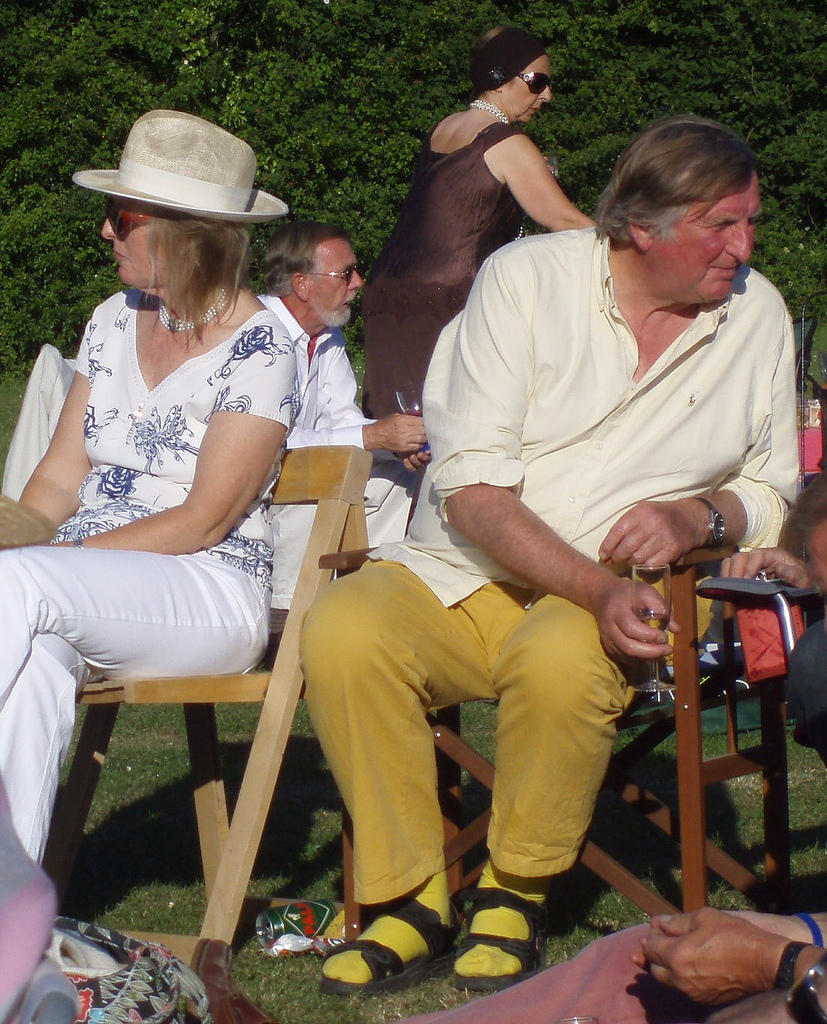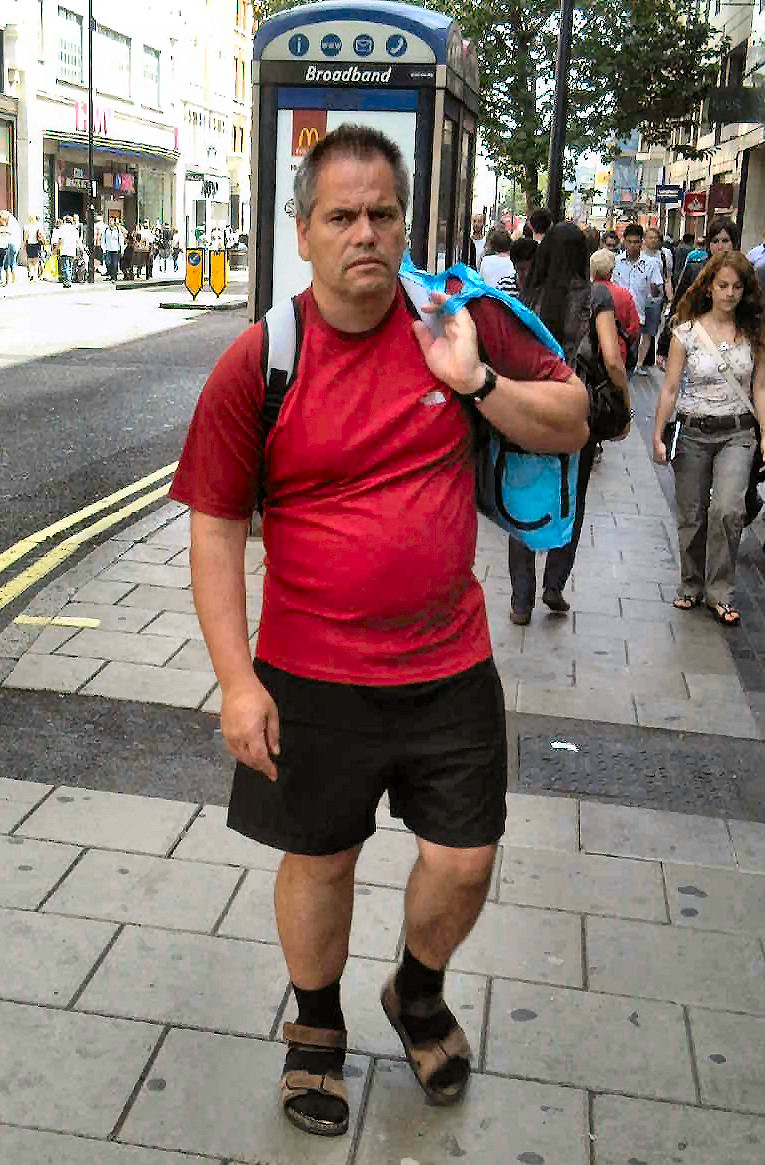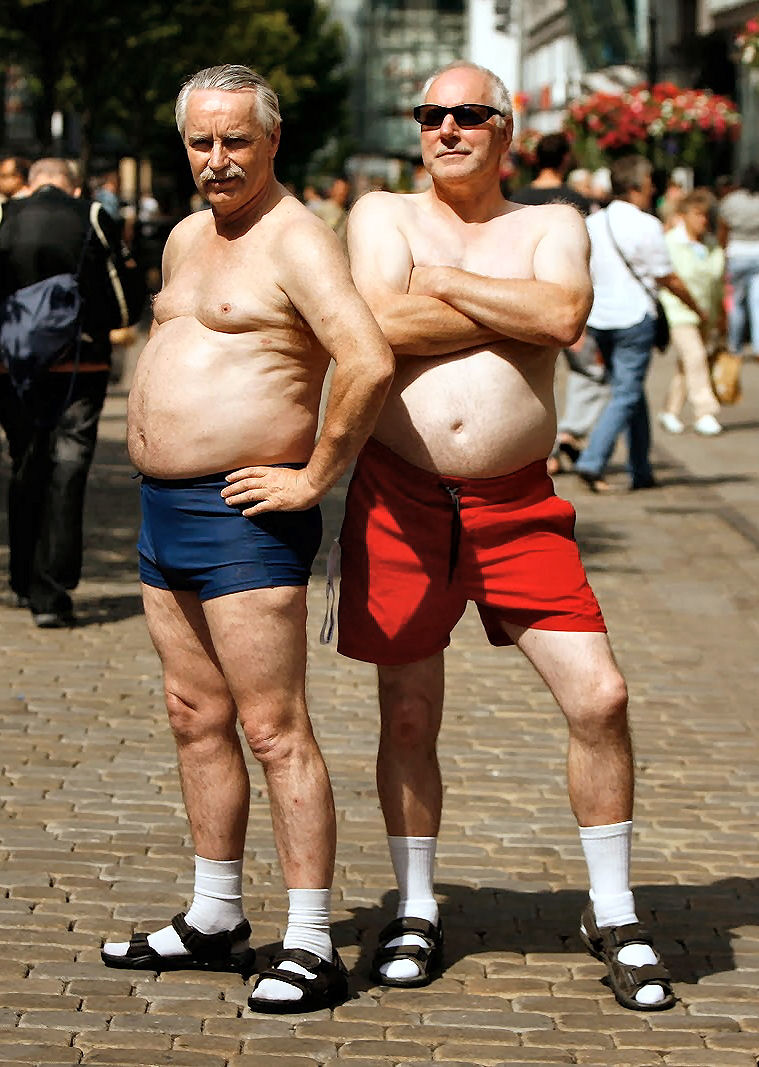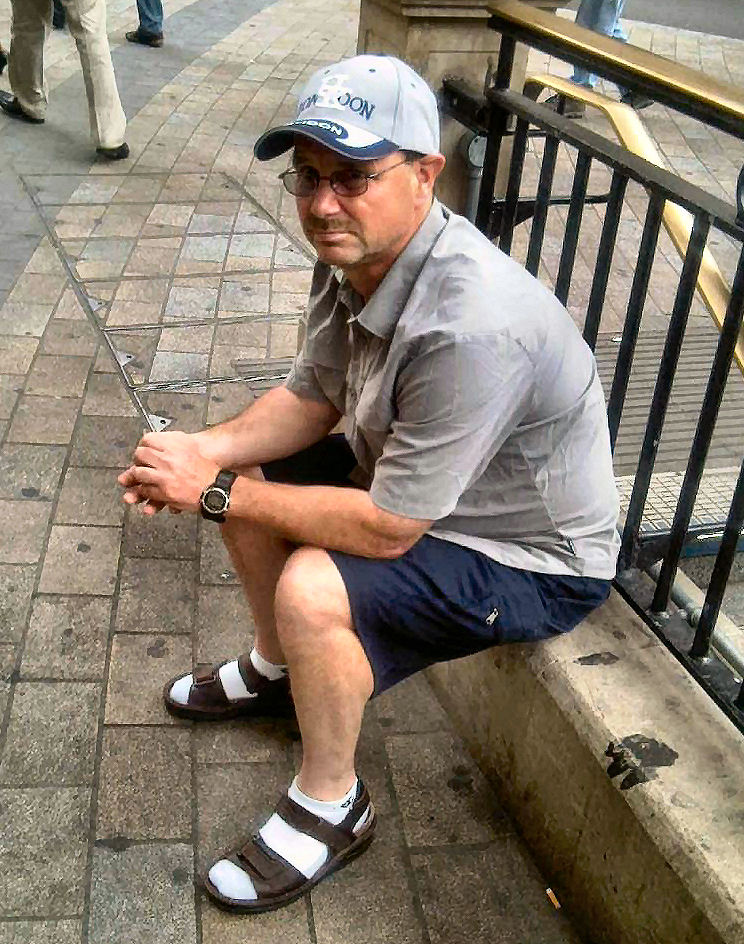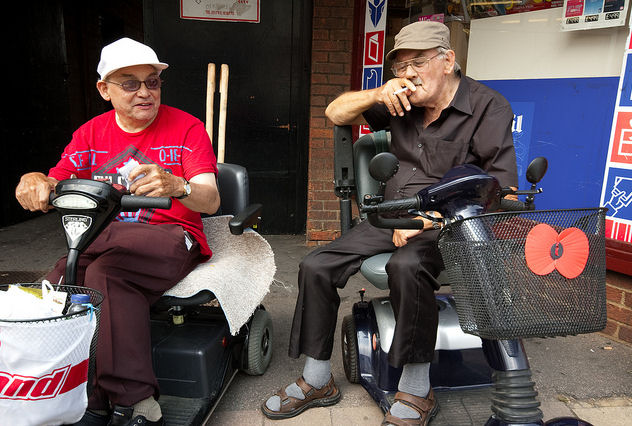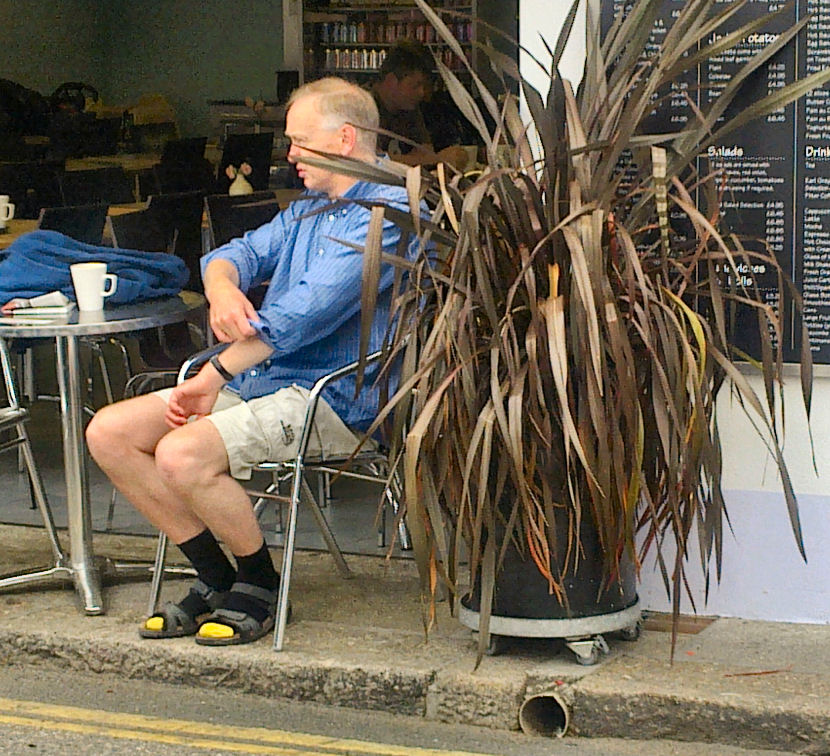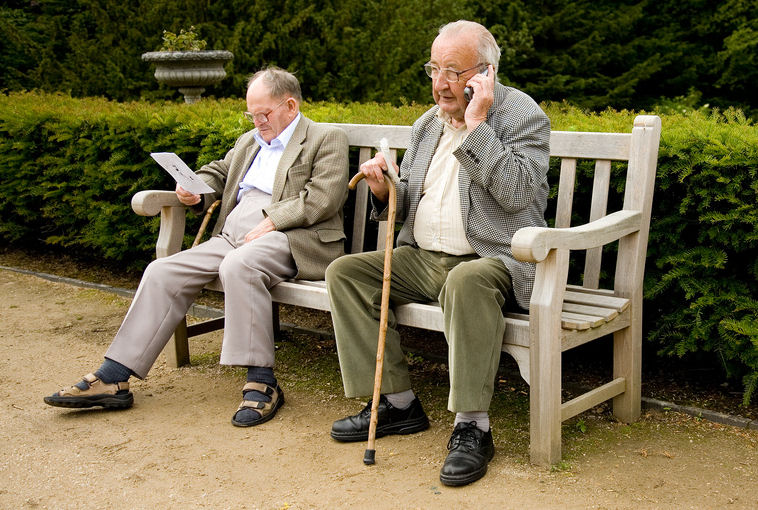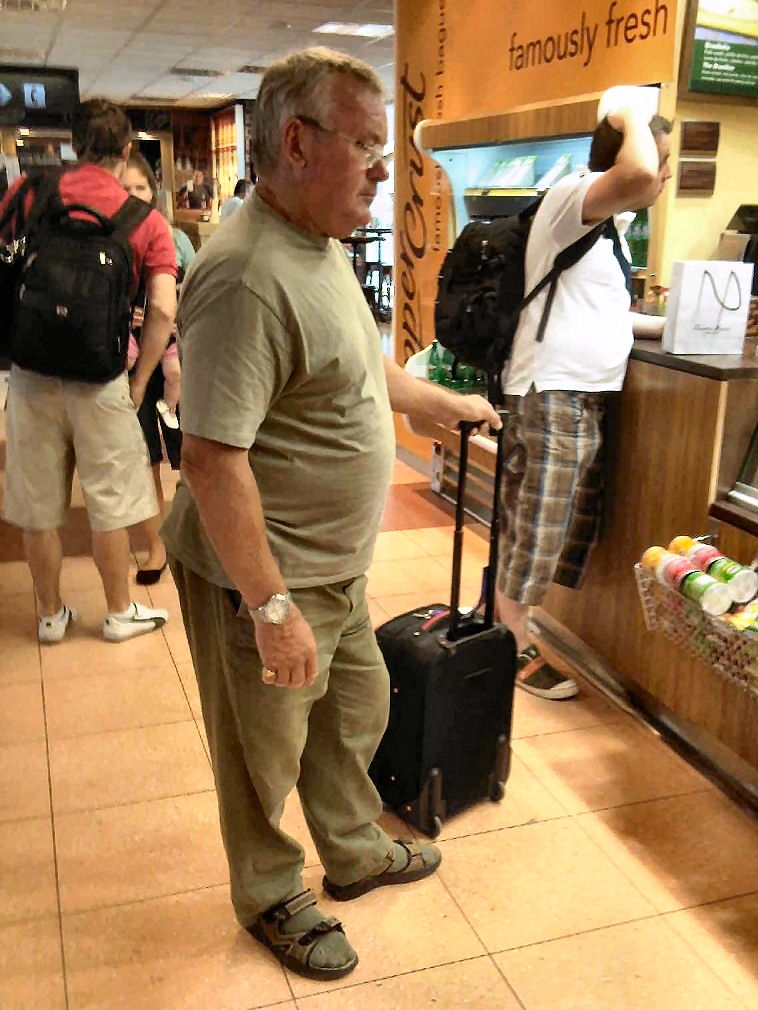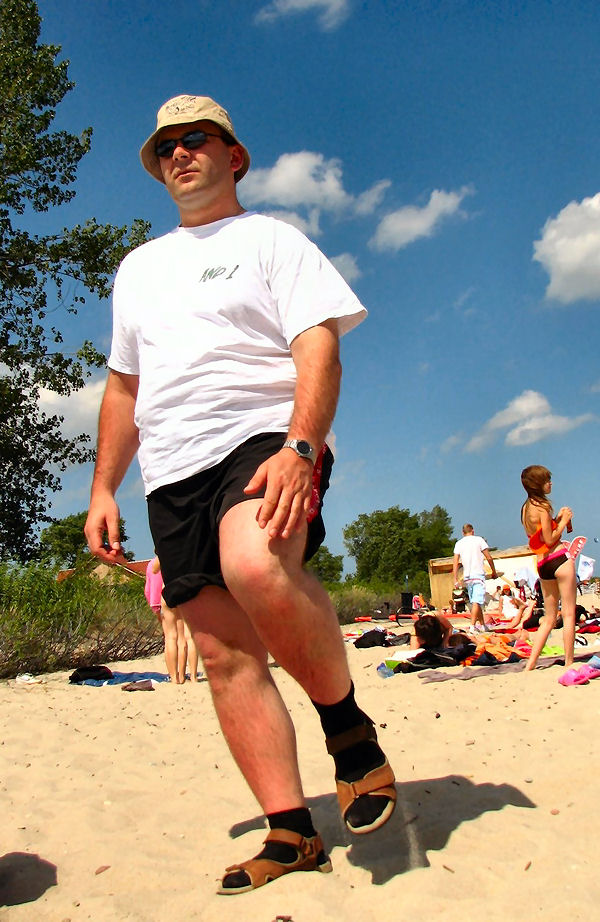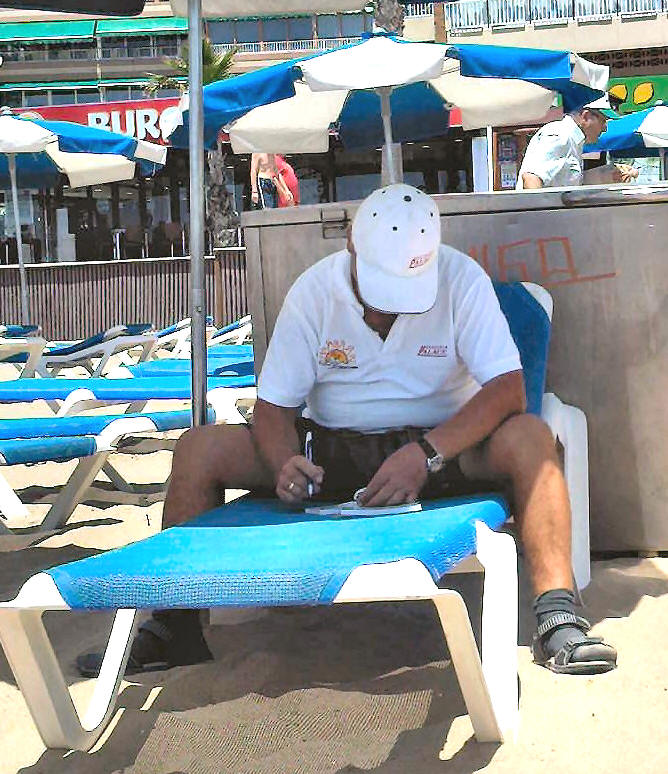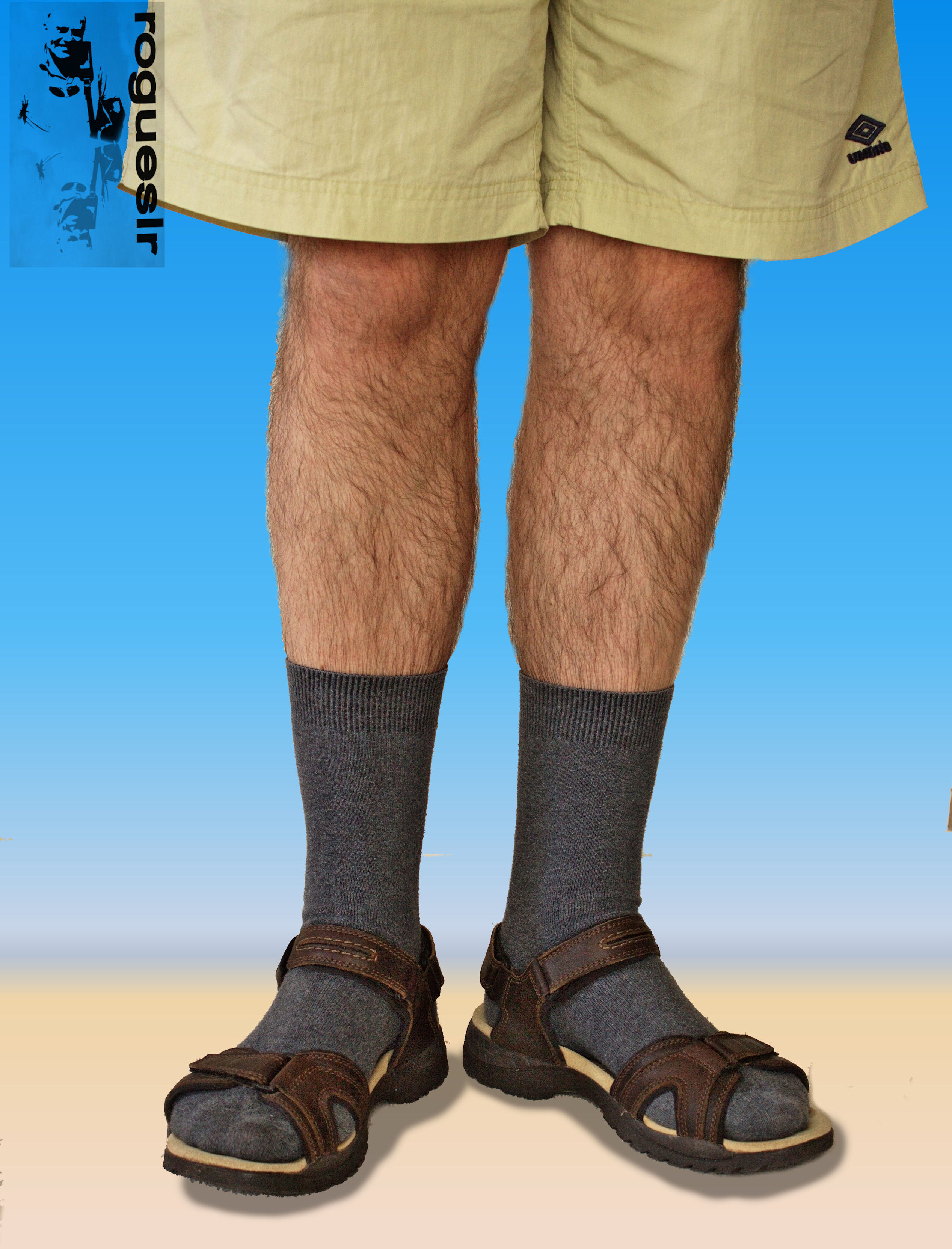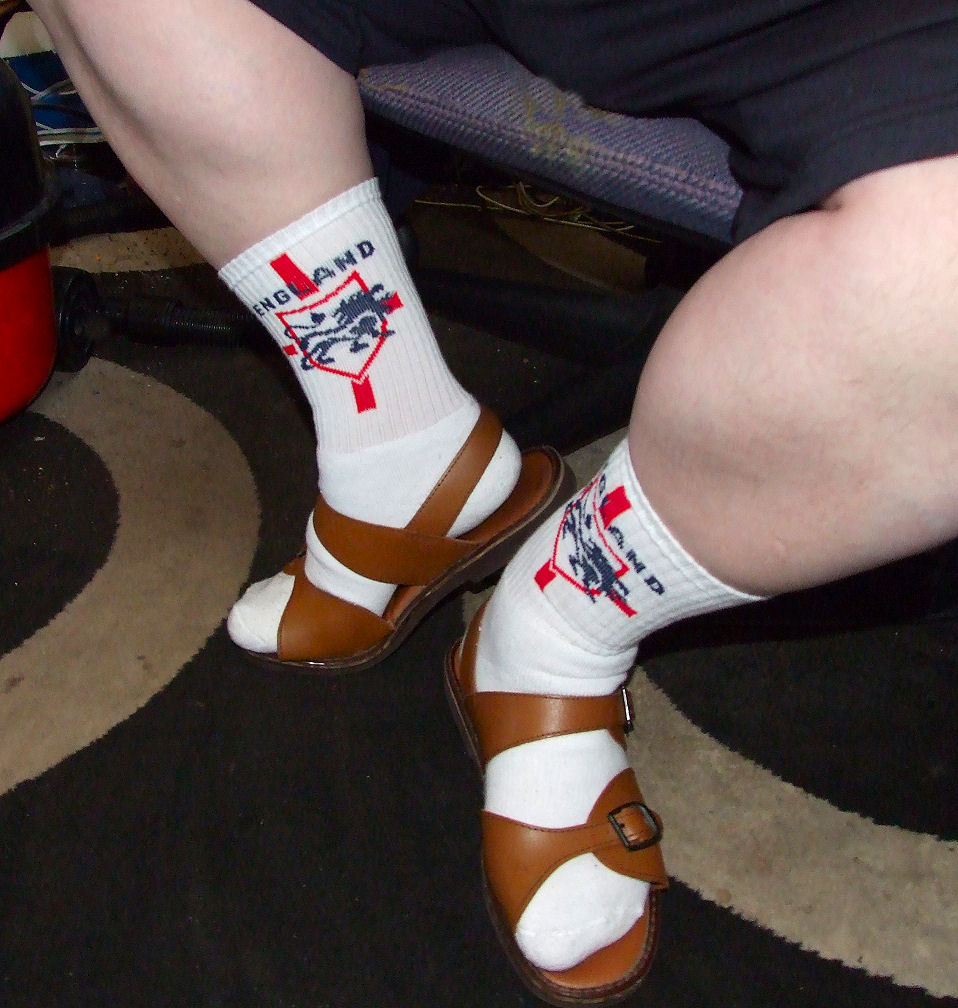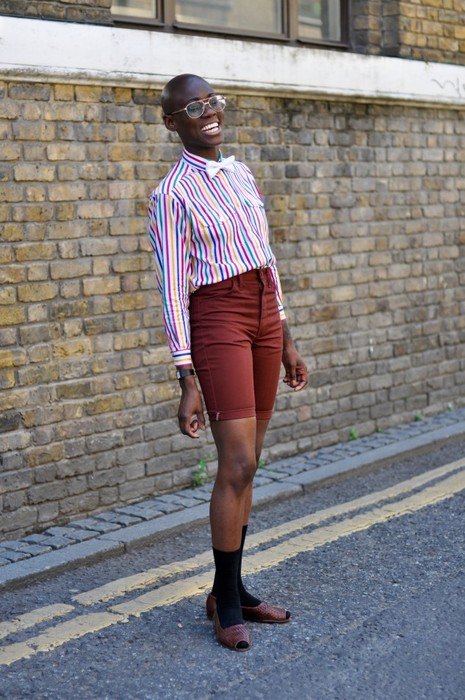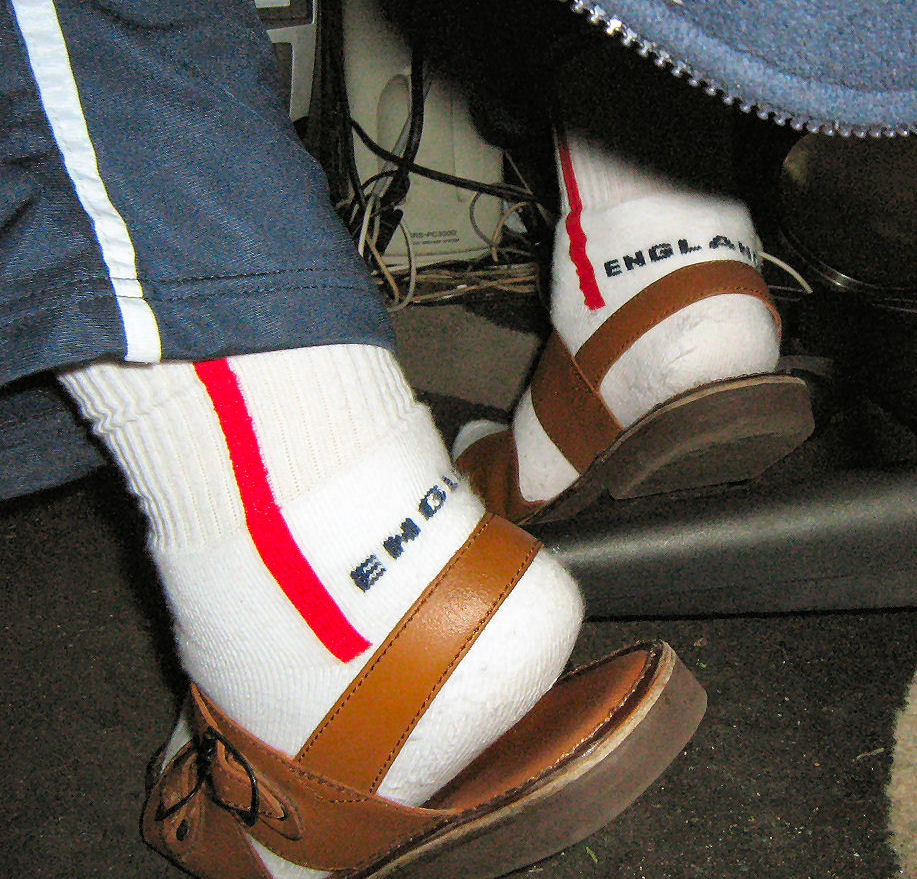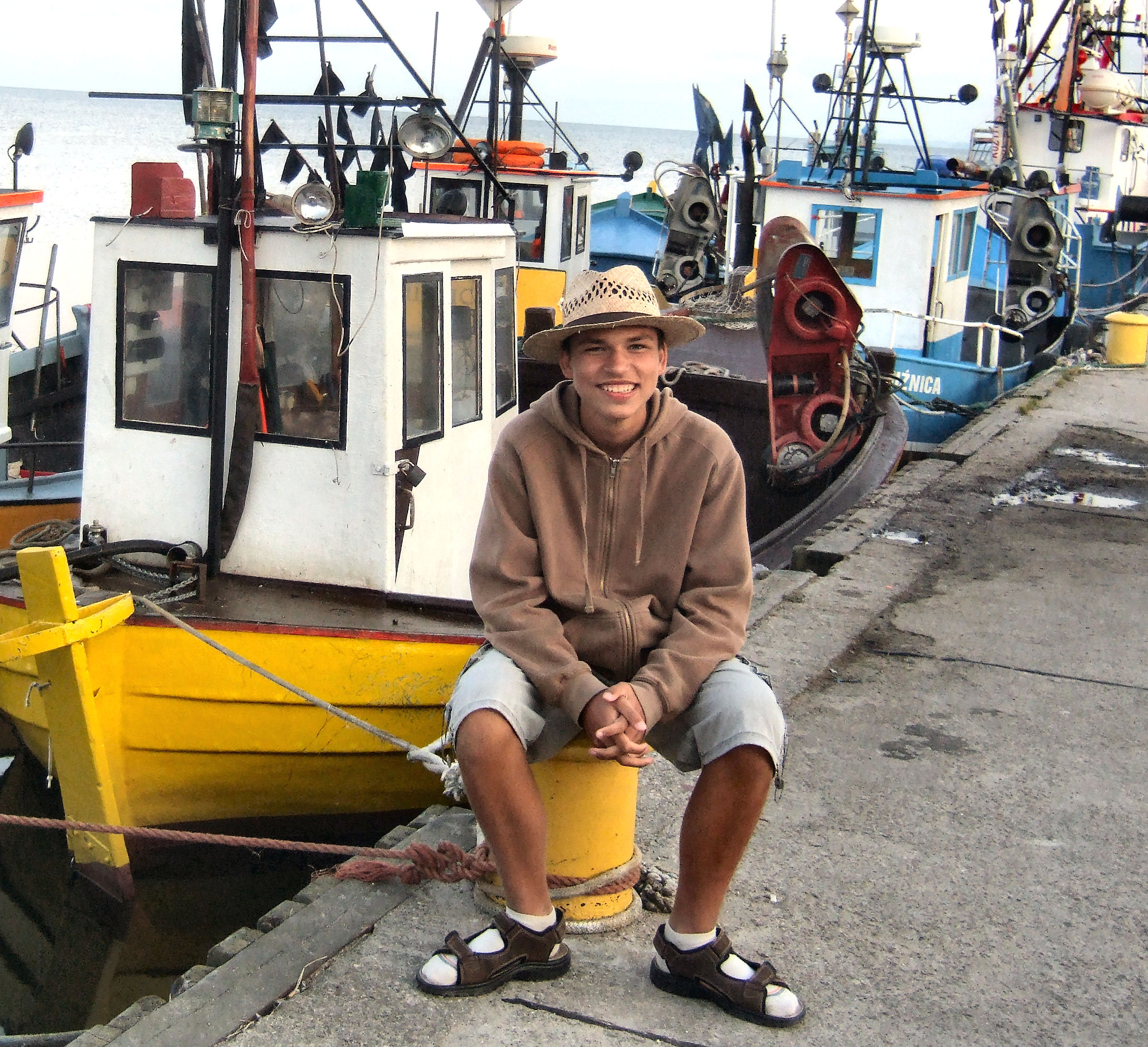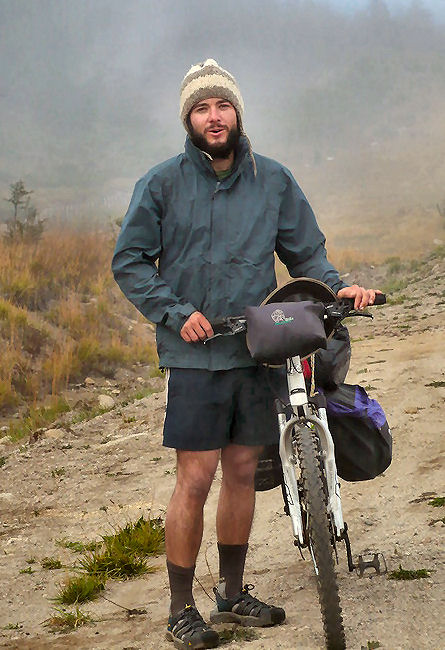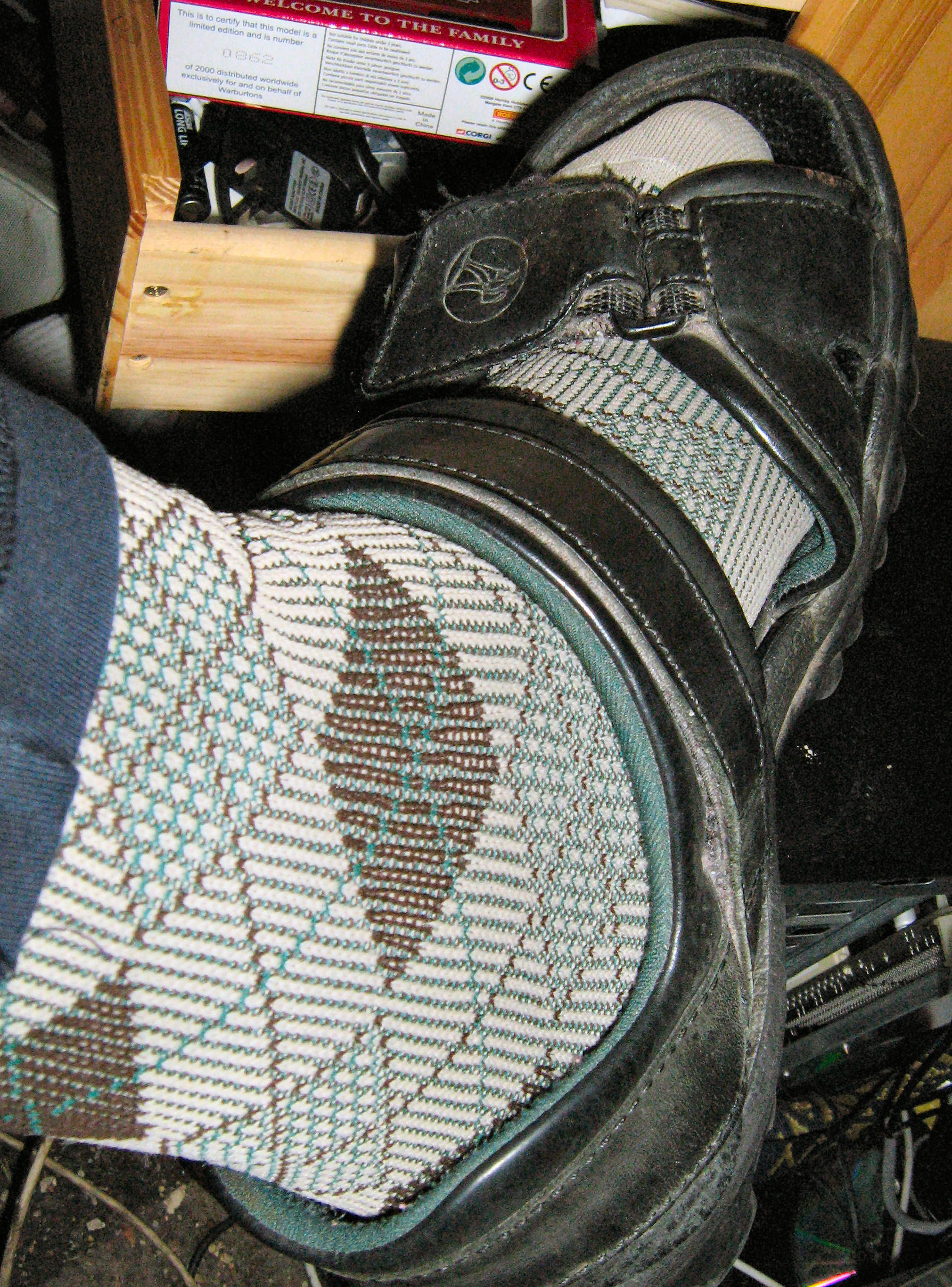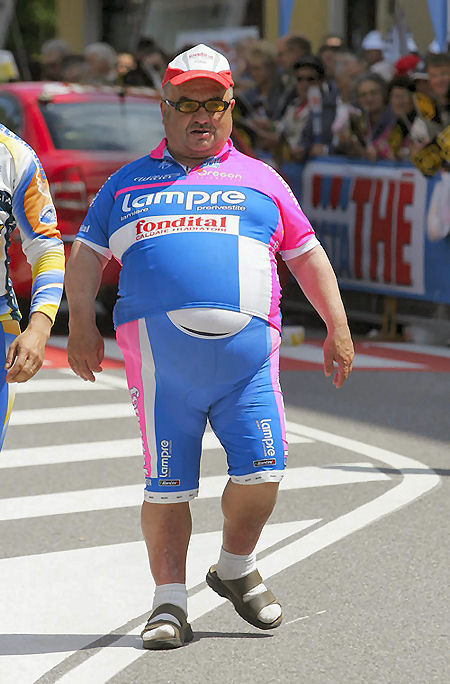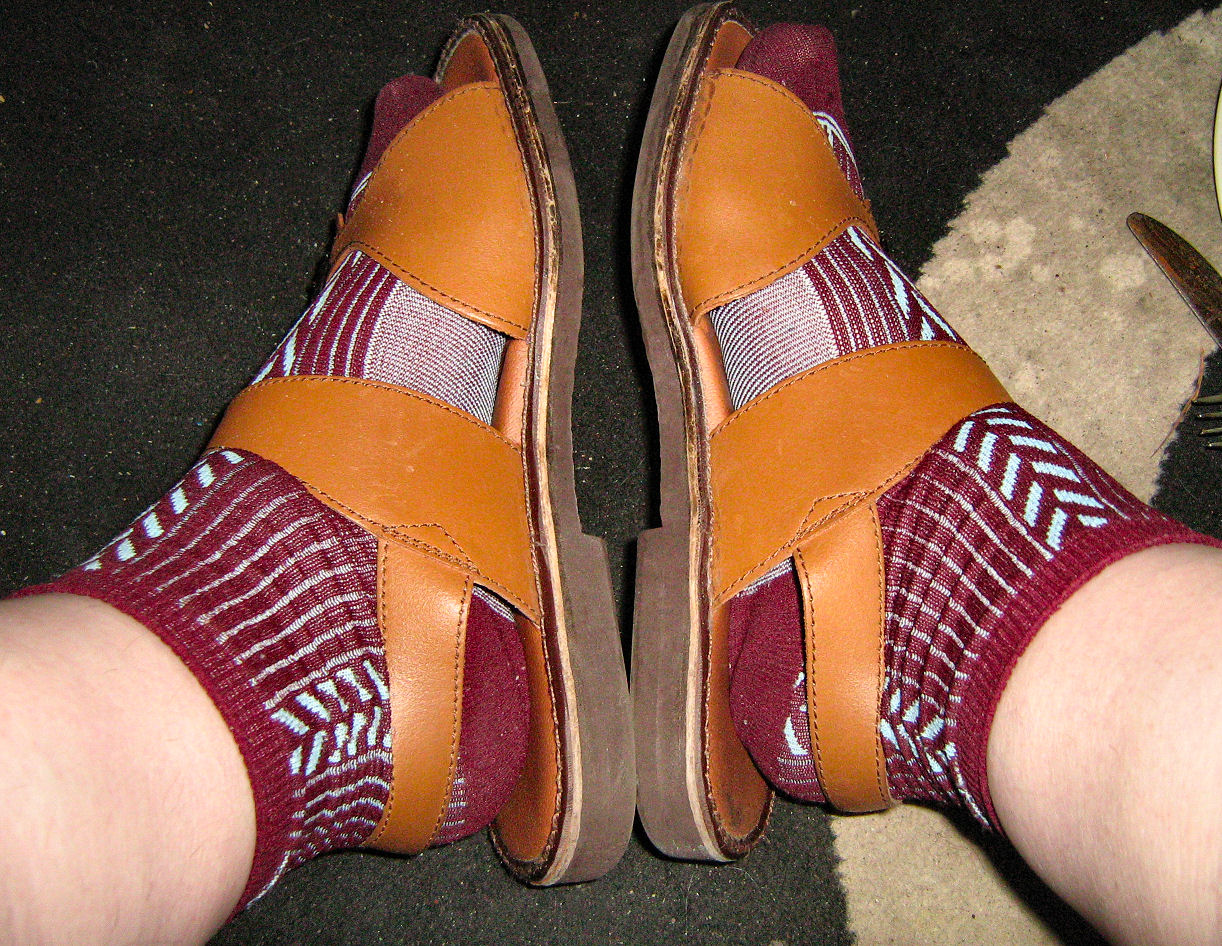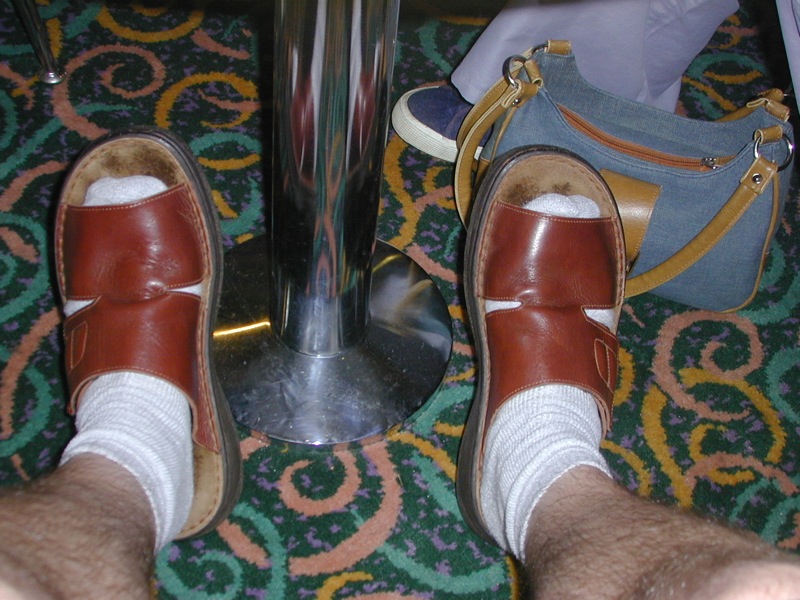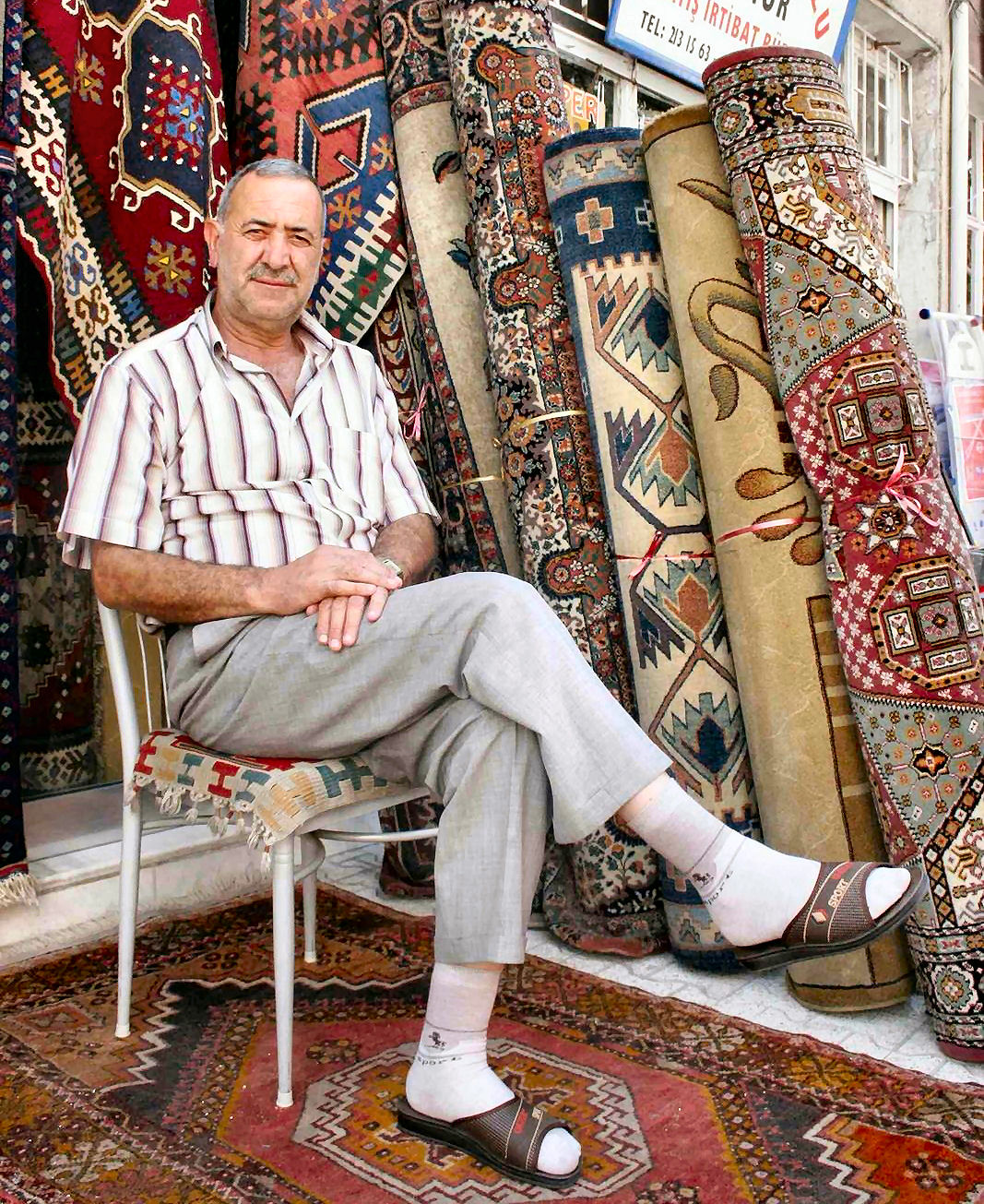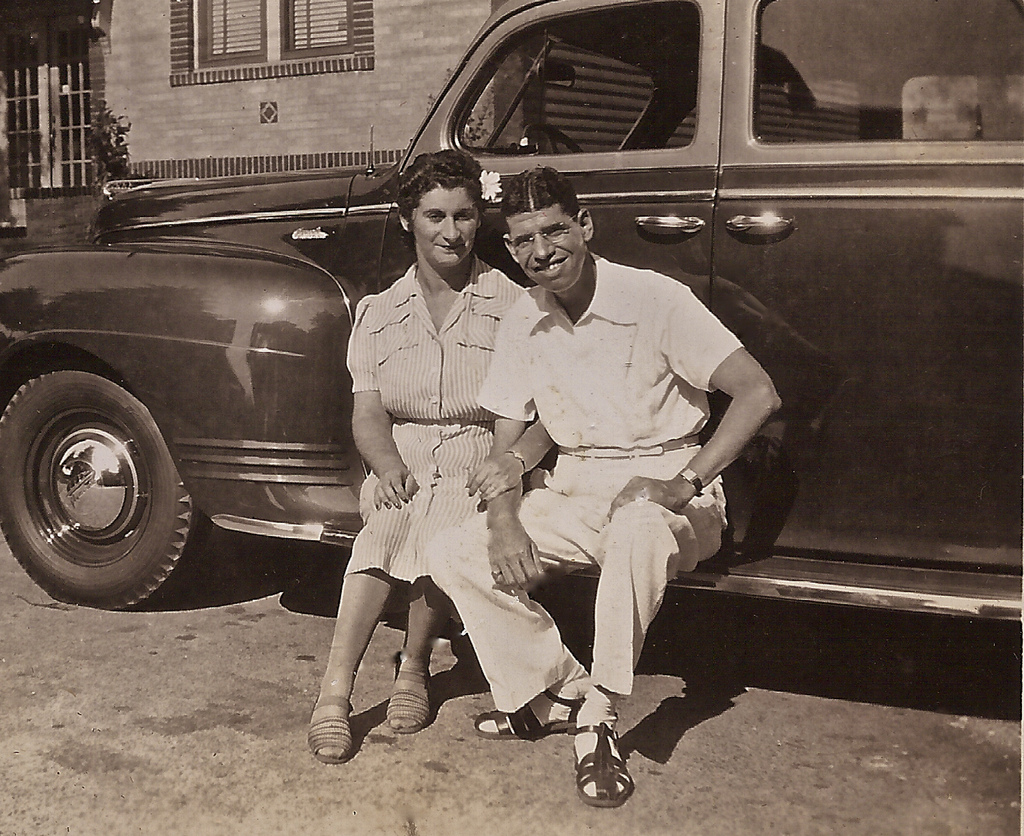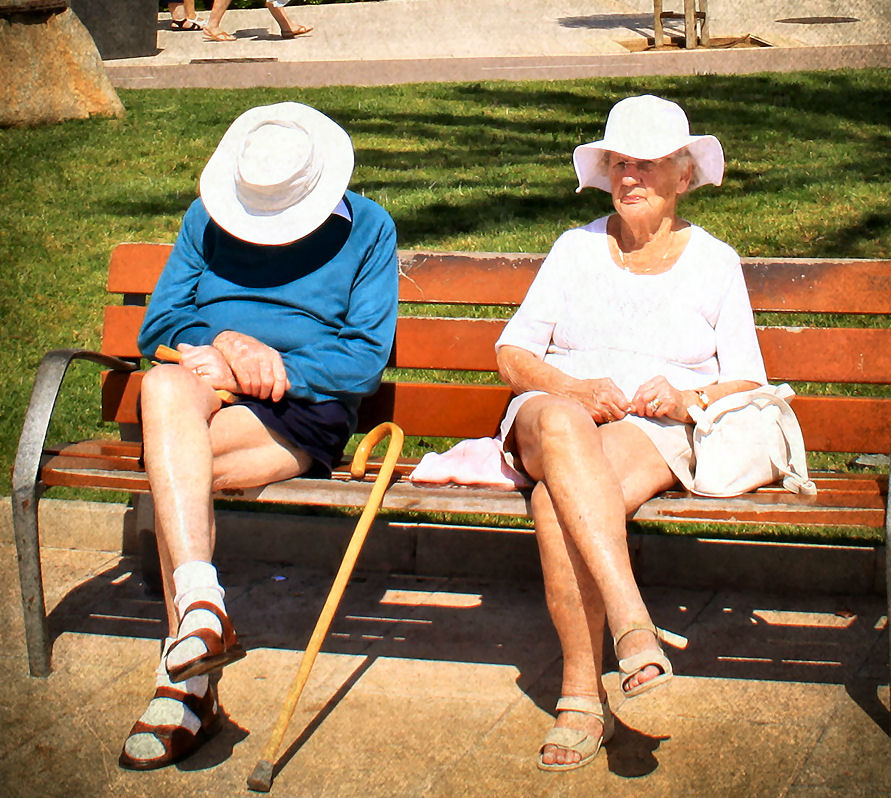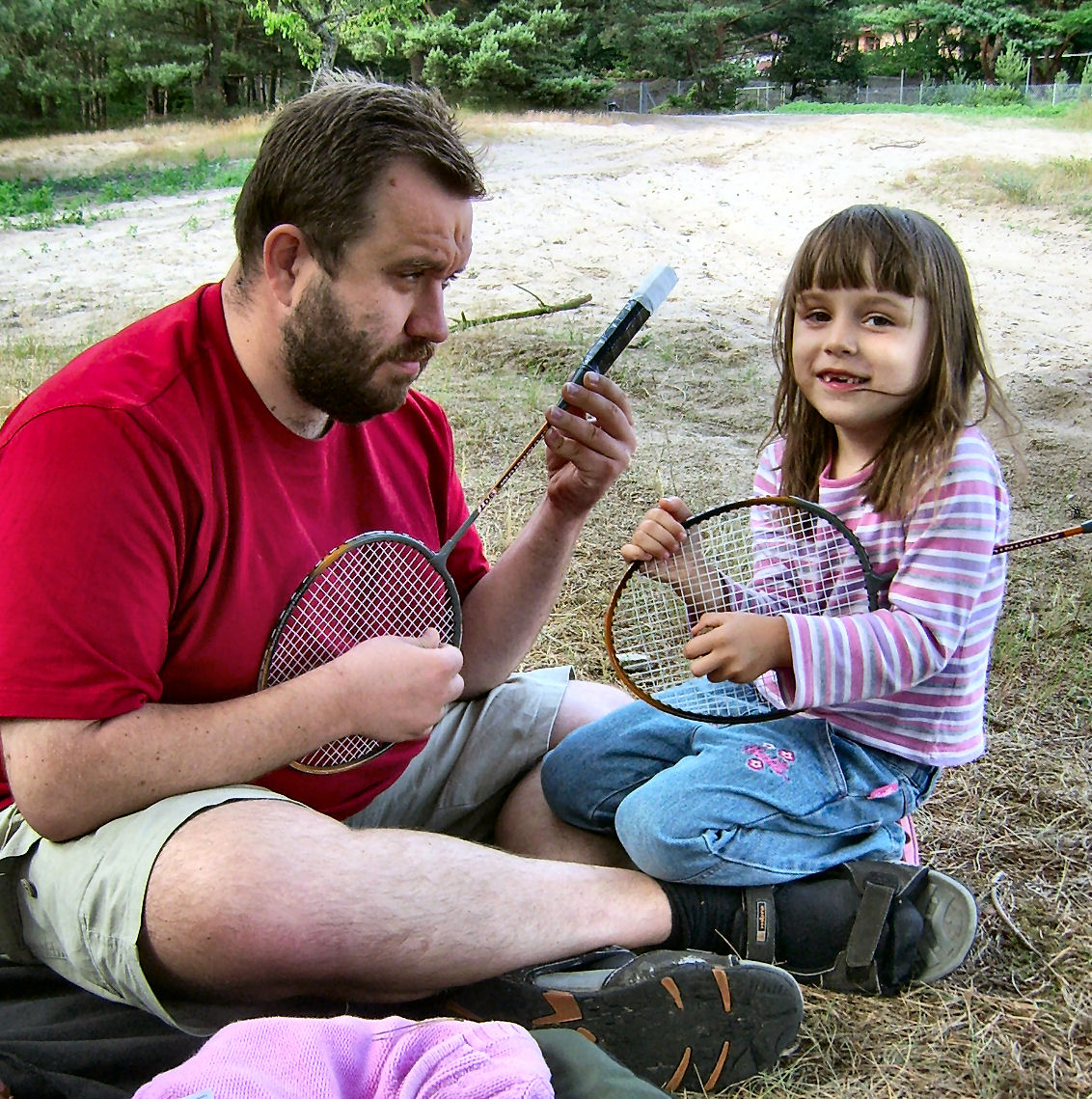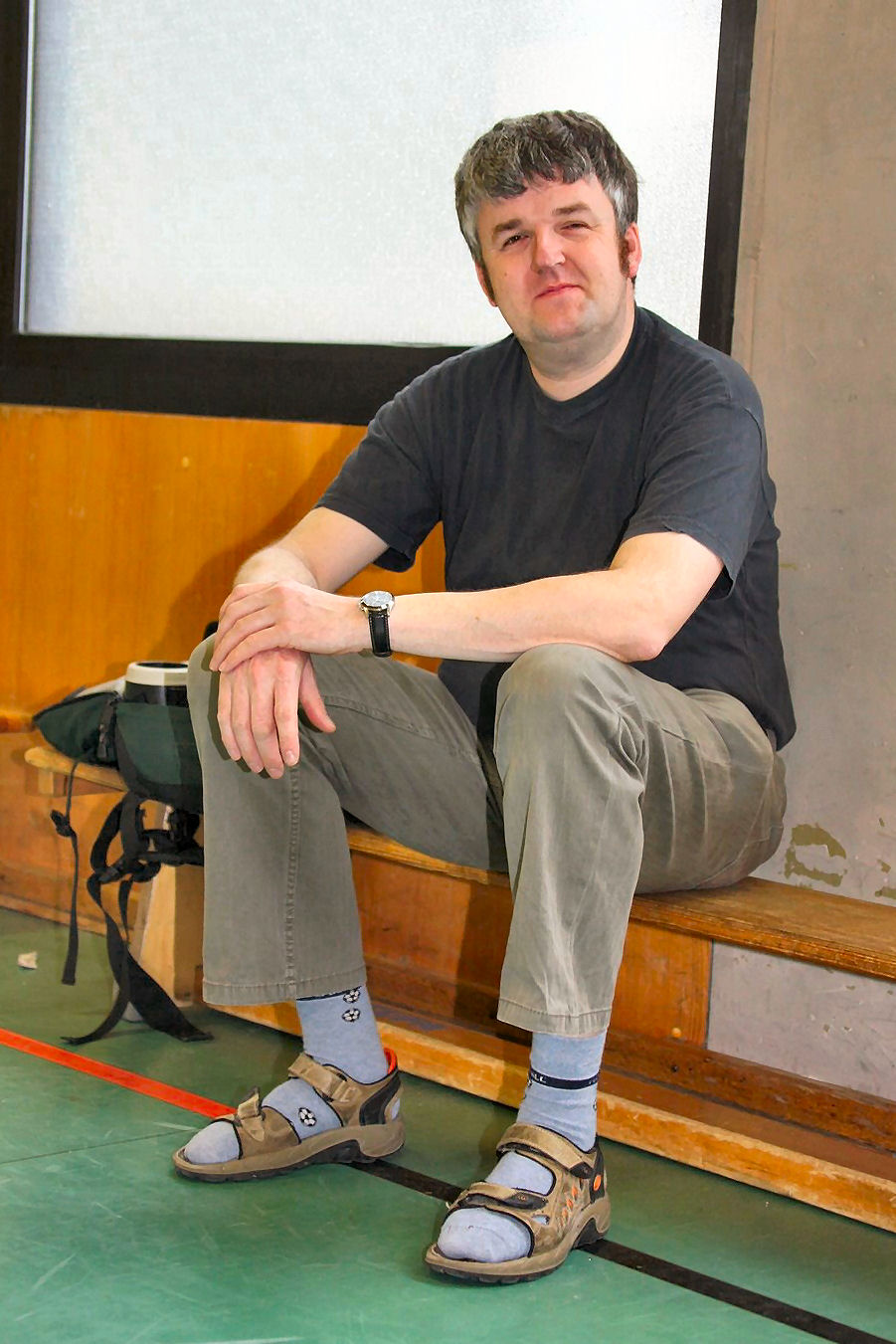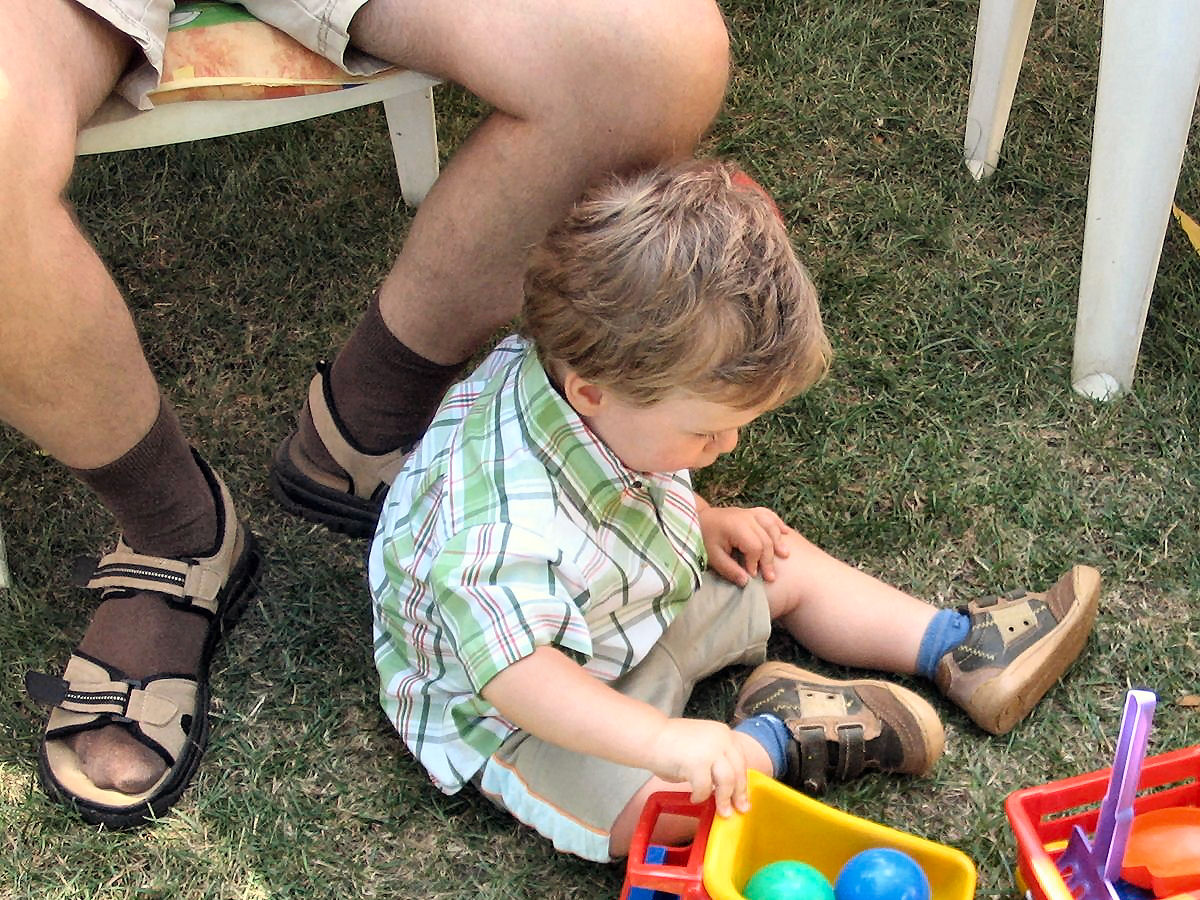 When your dad's a soxer, it's best to pretend
you didn't notice.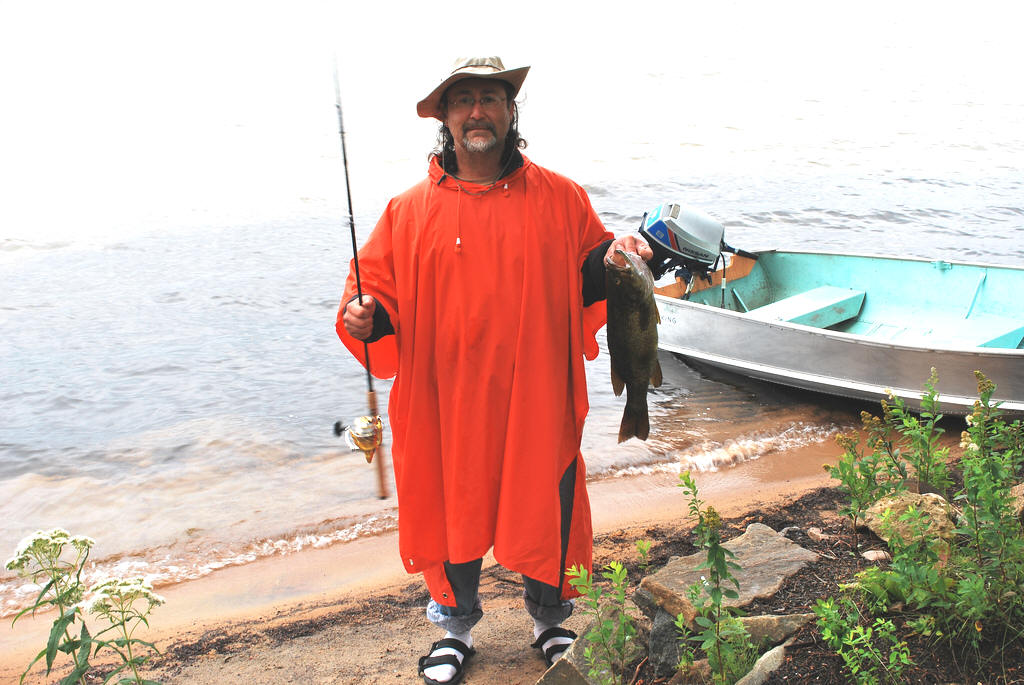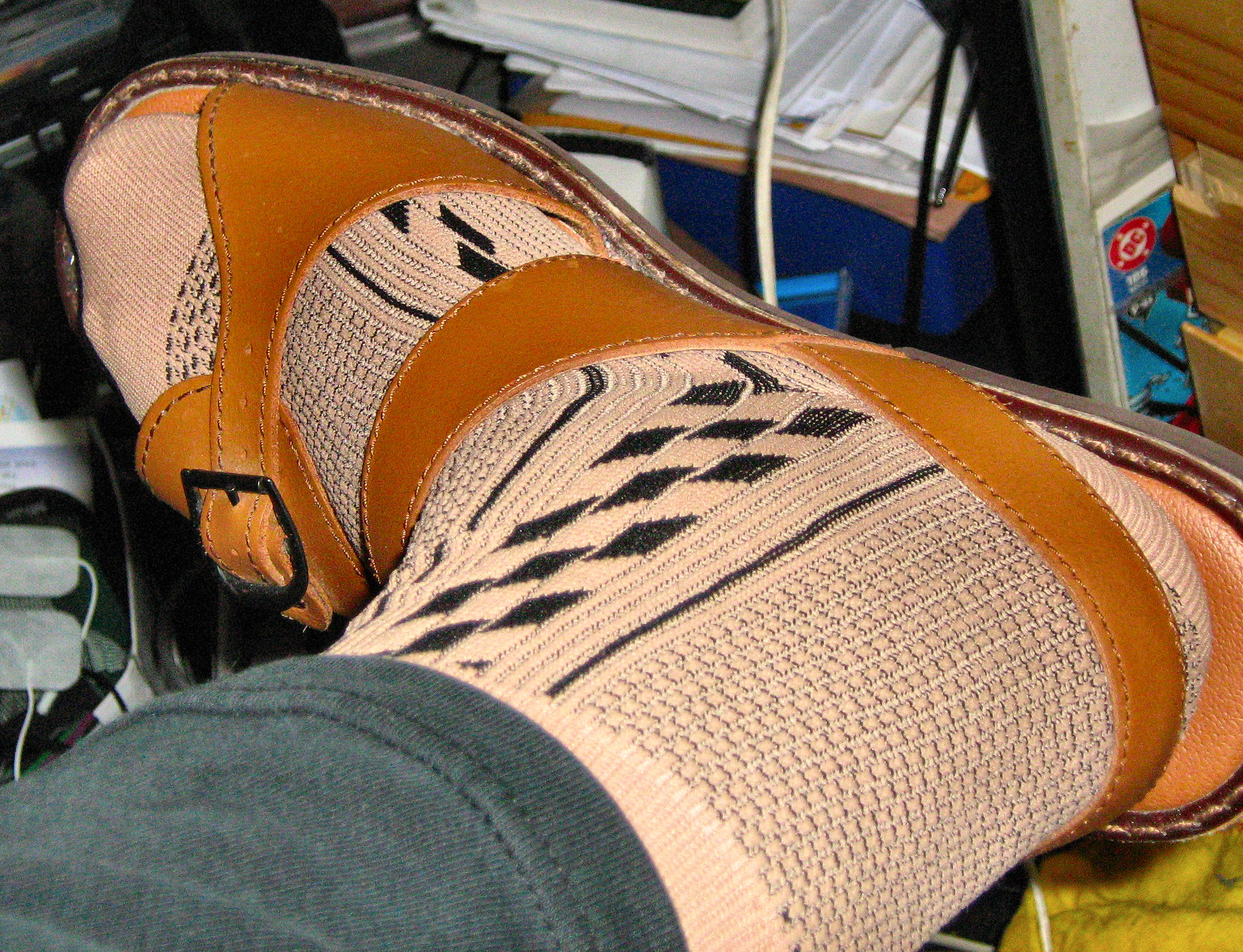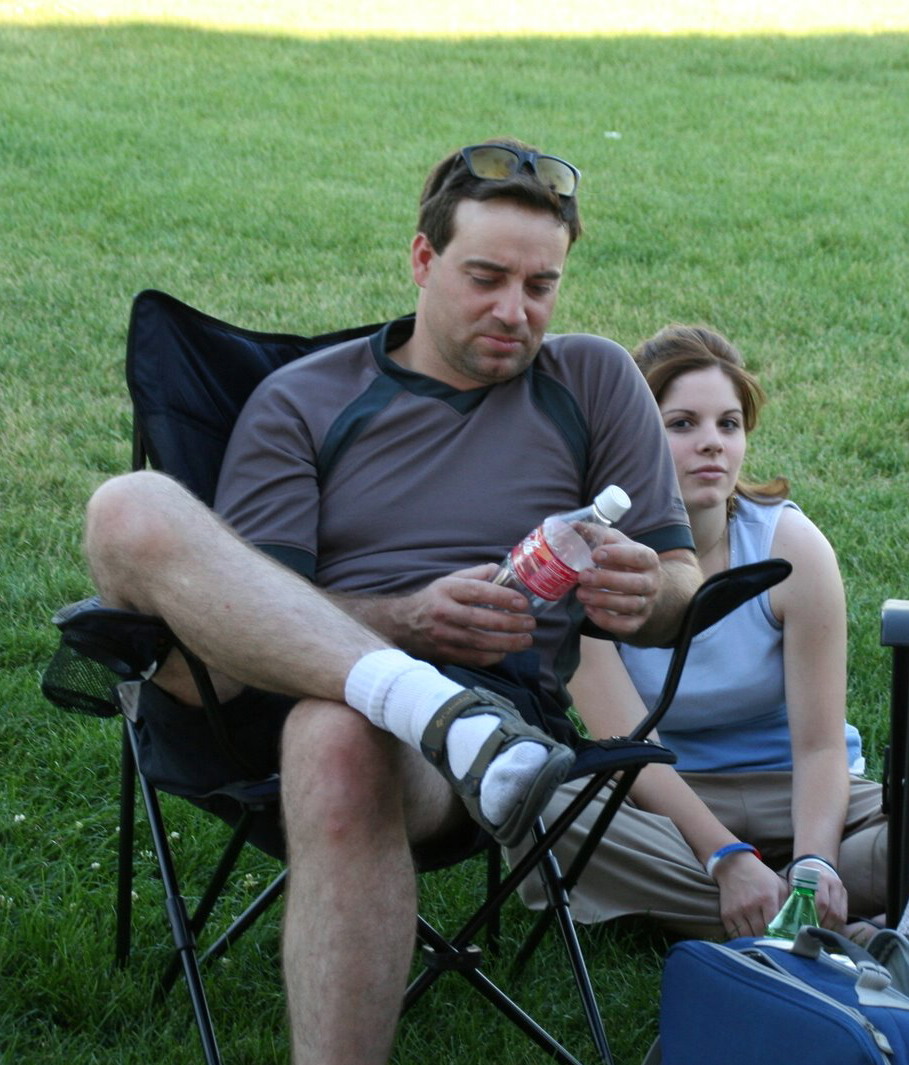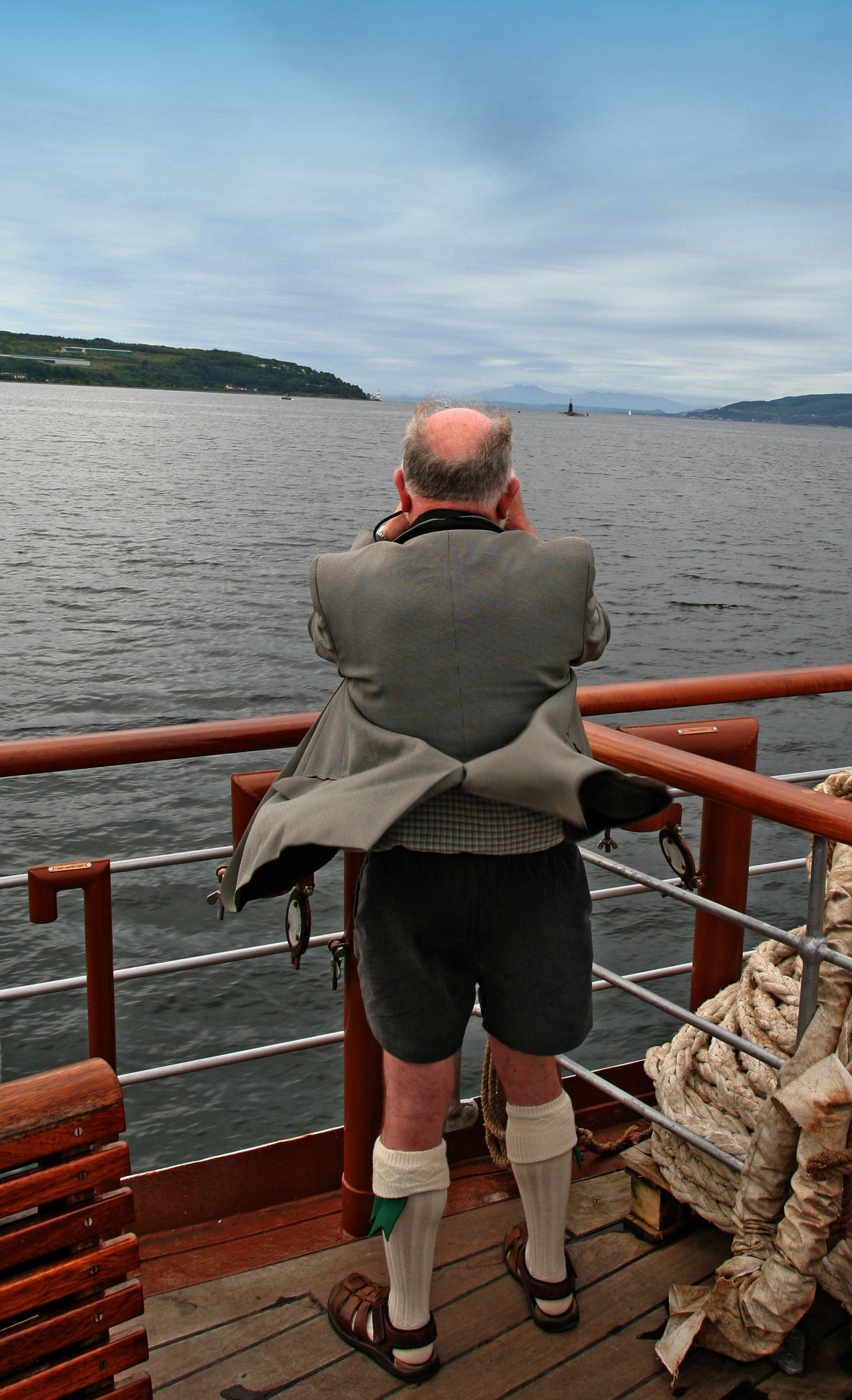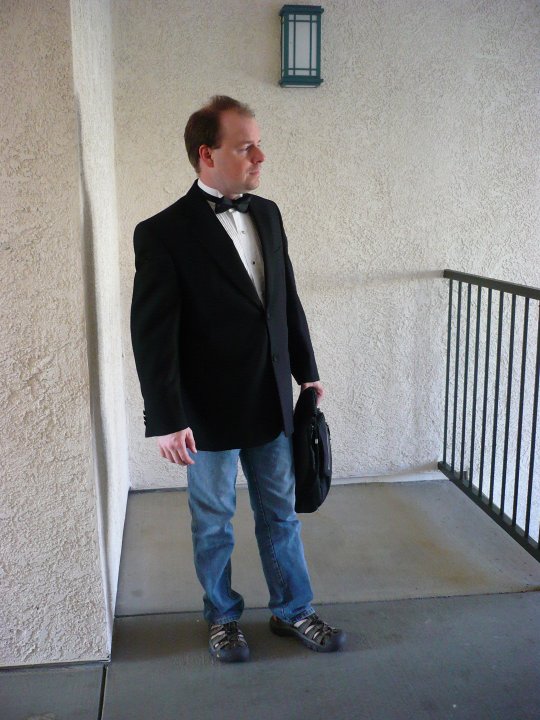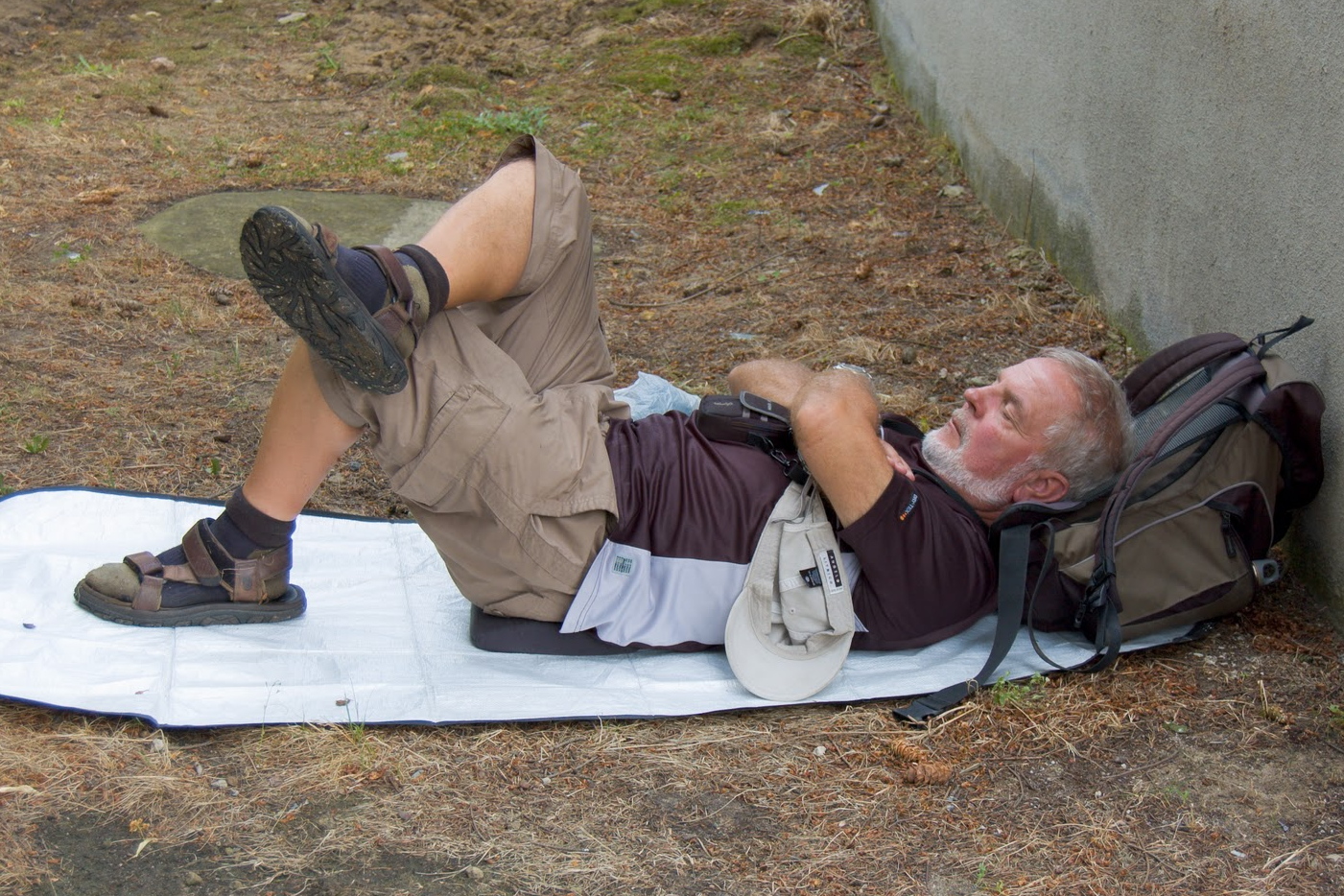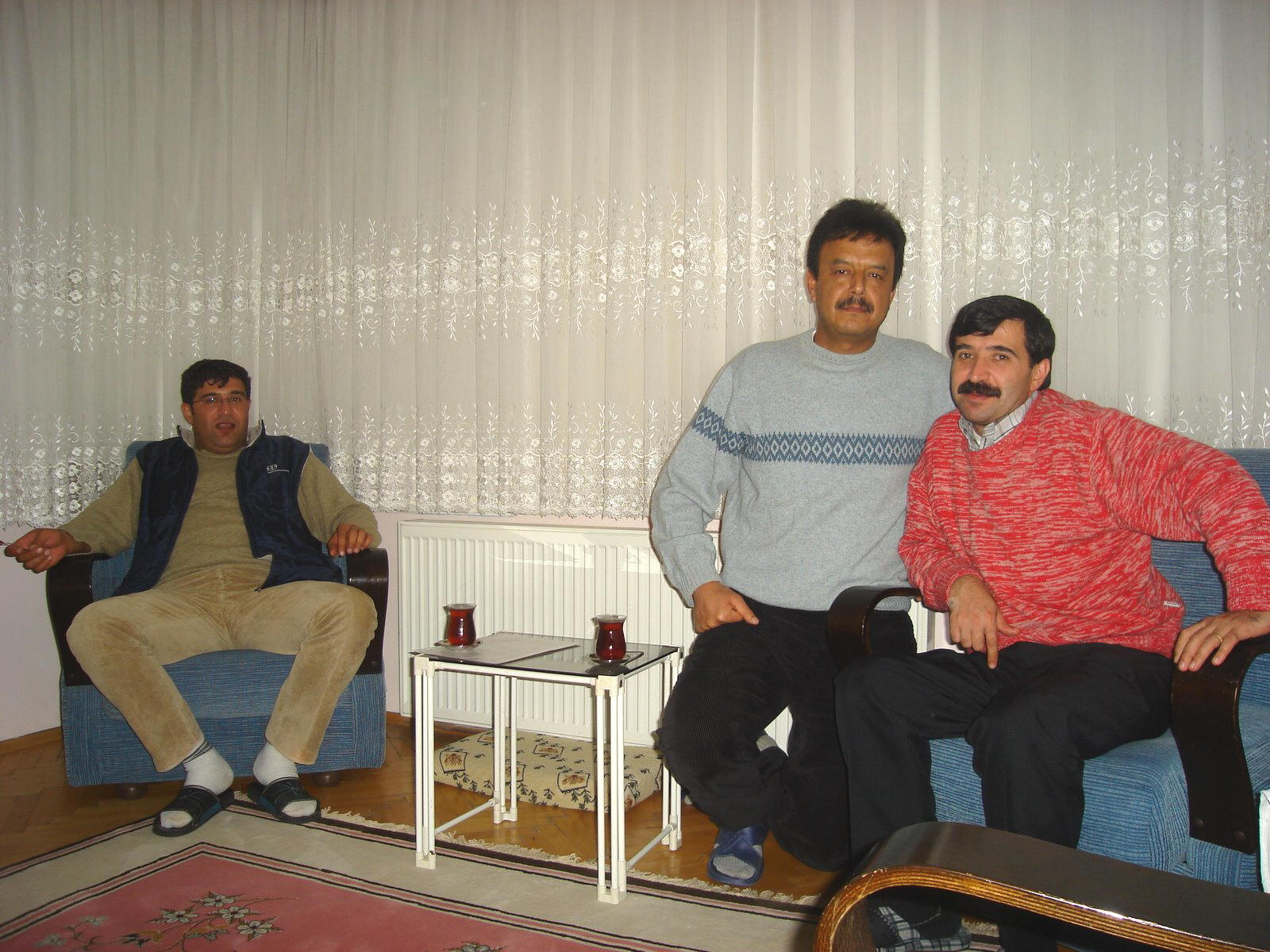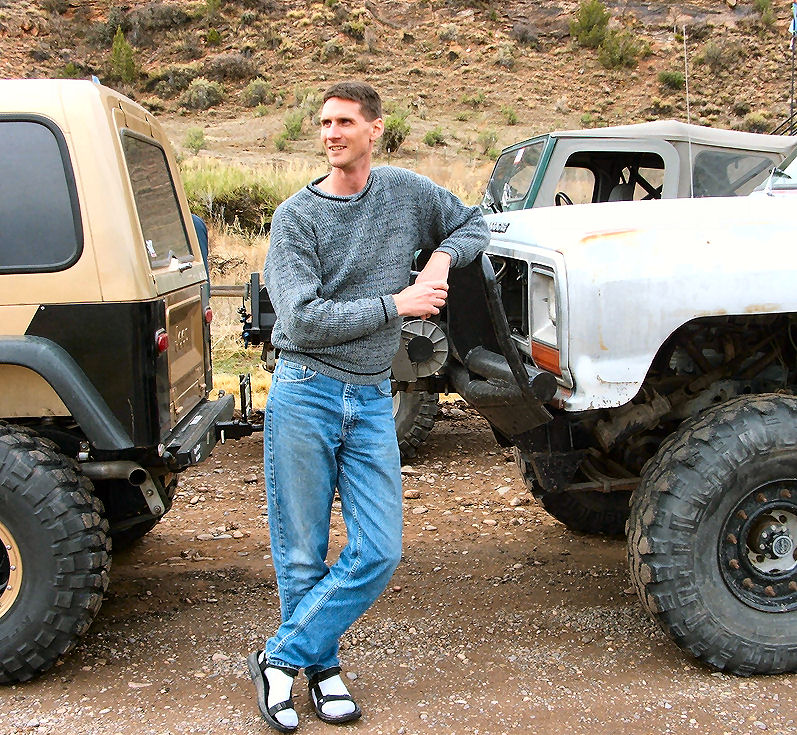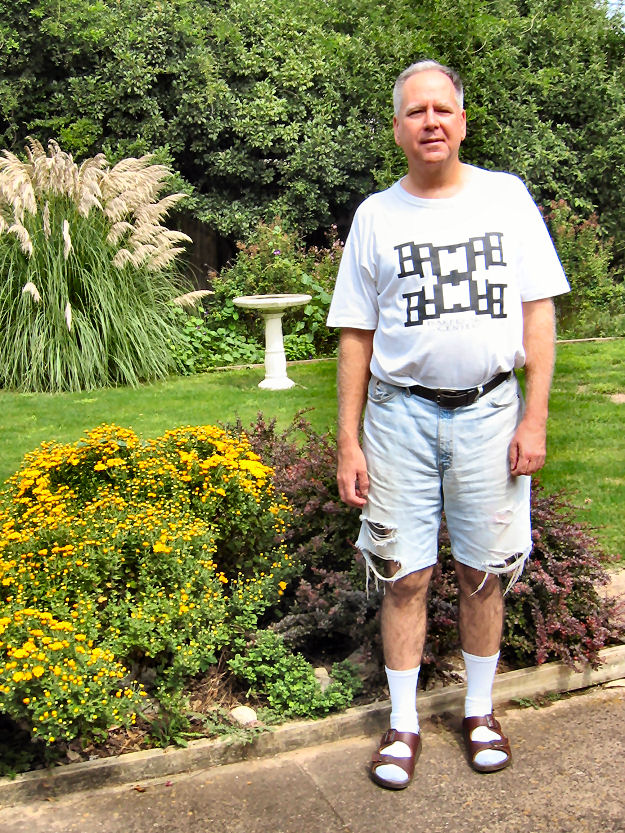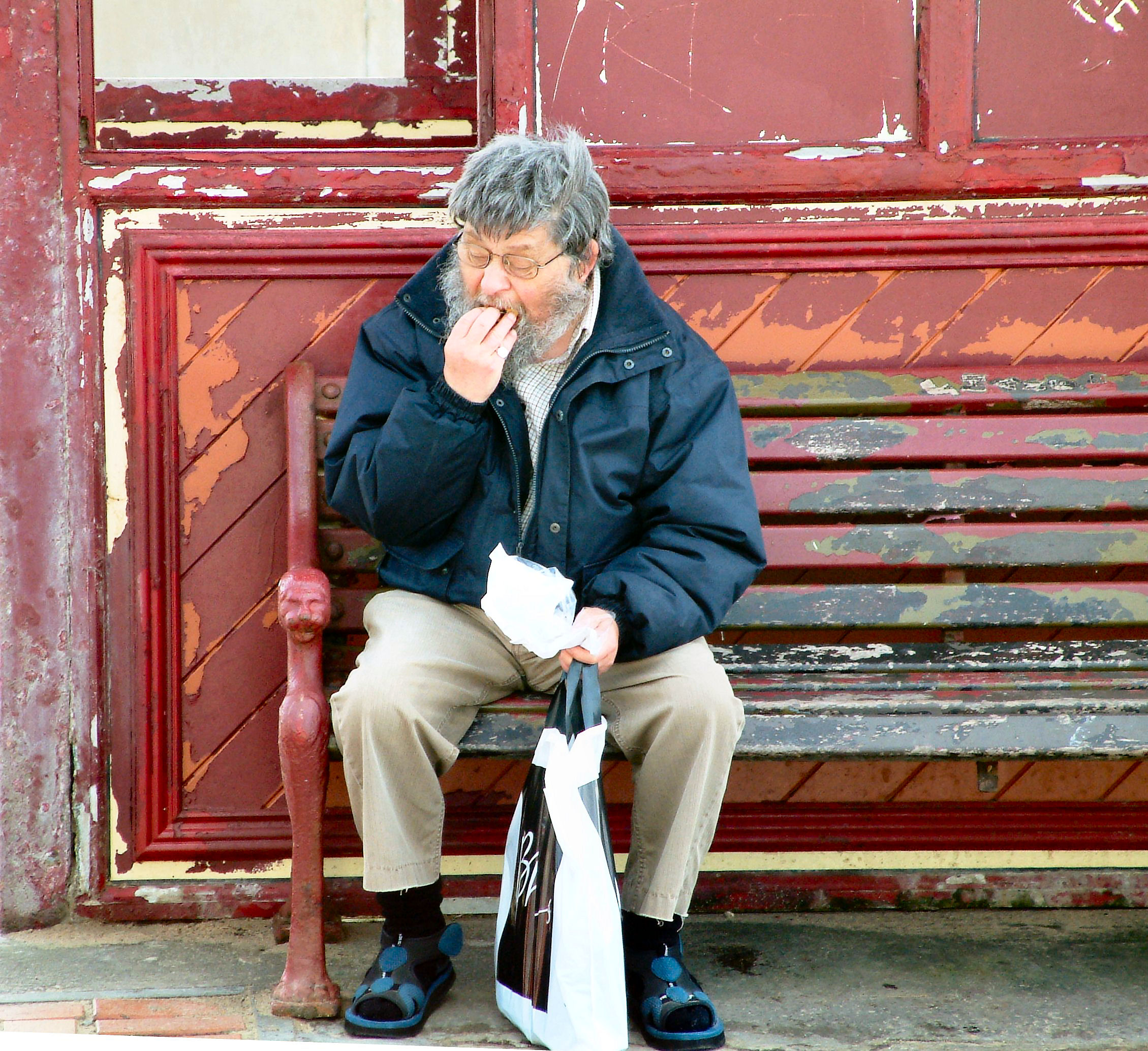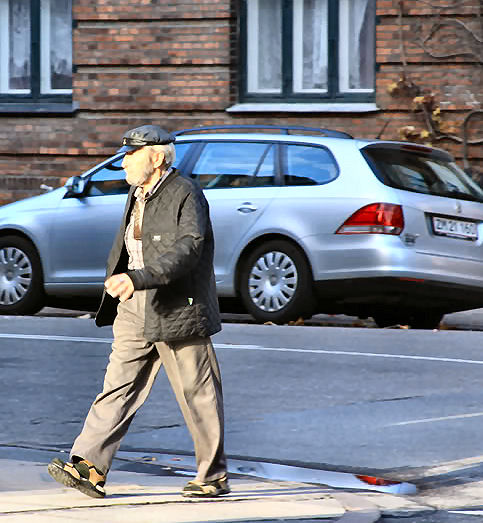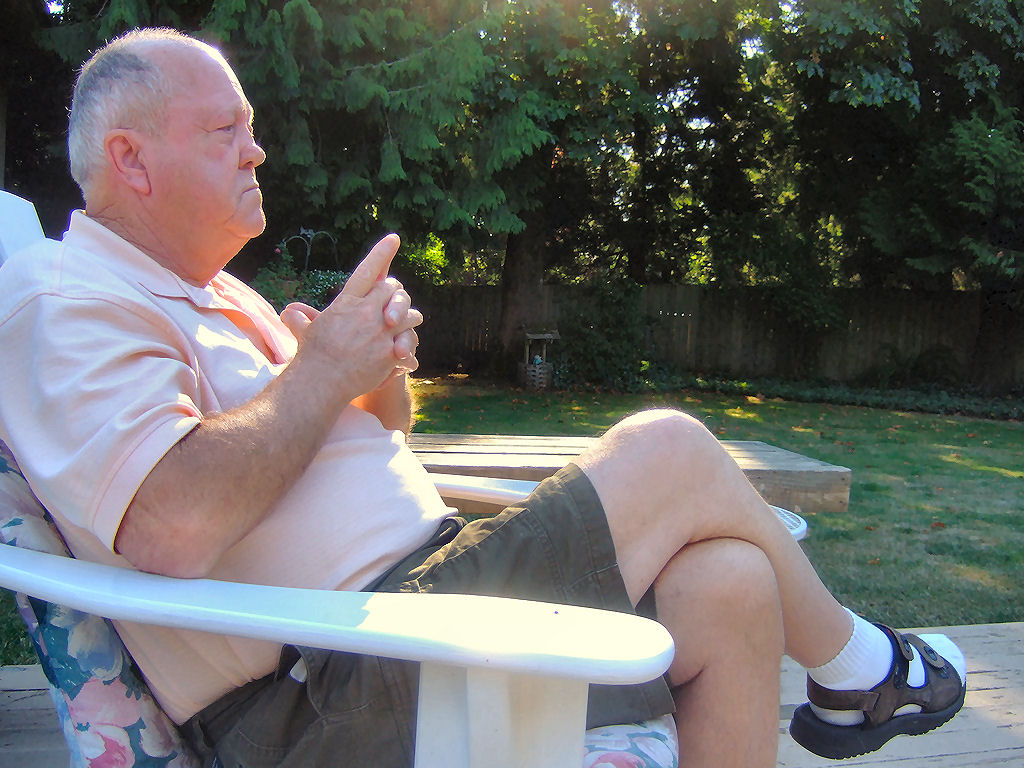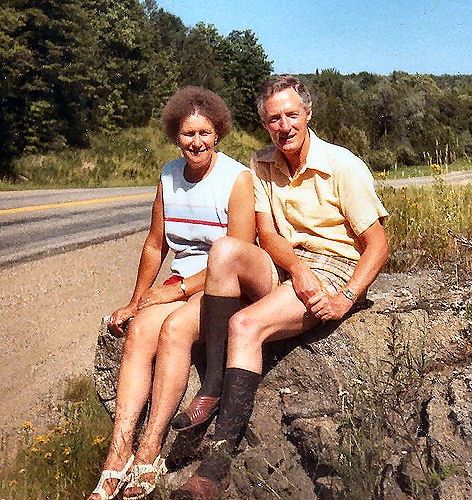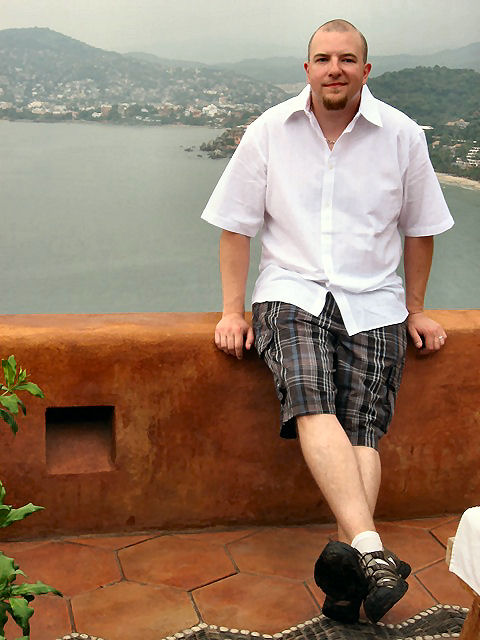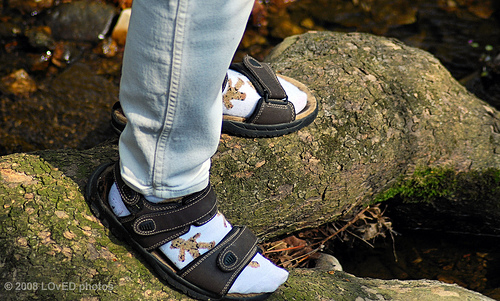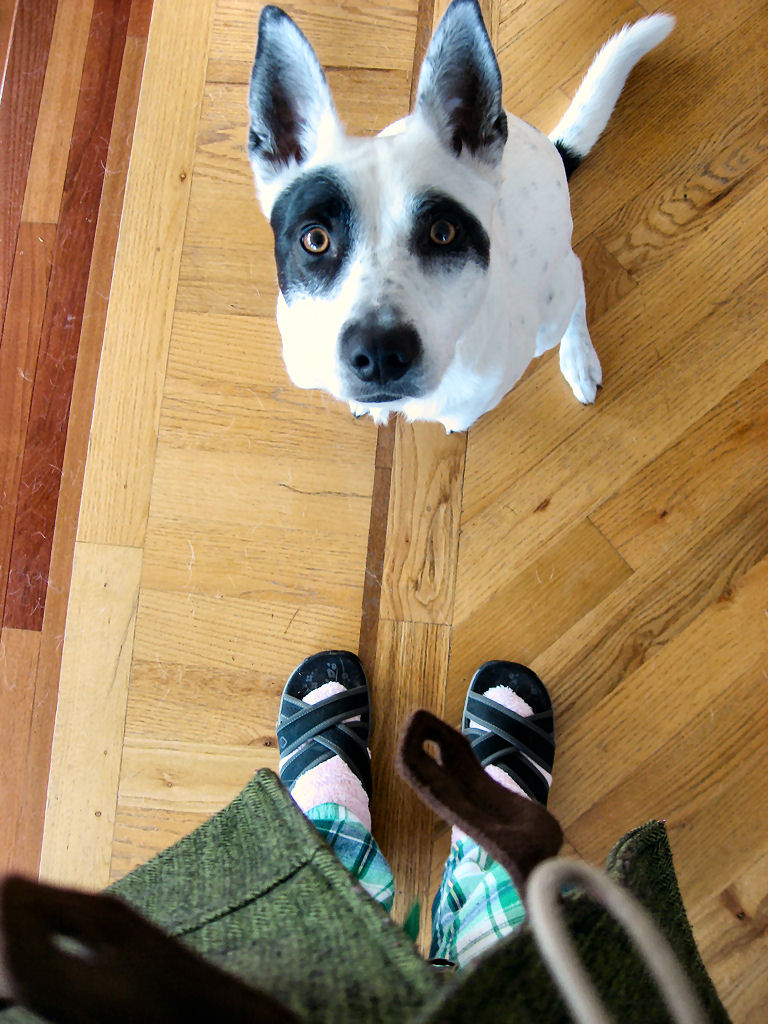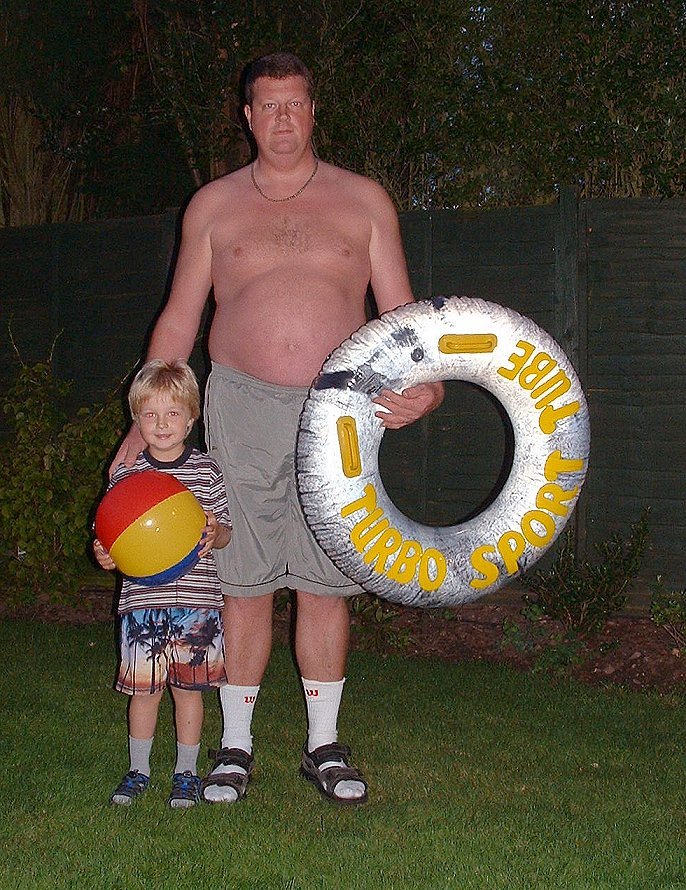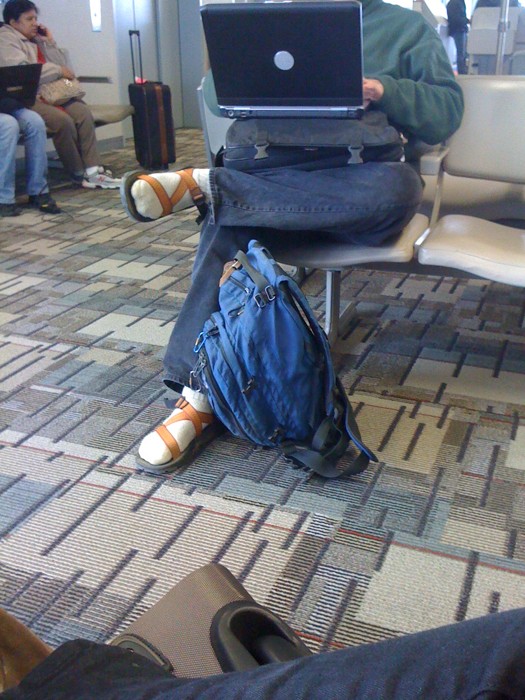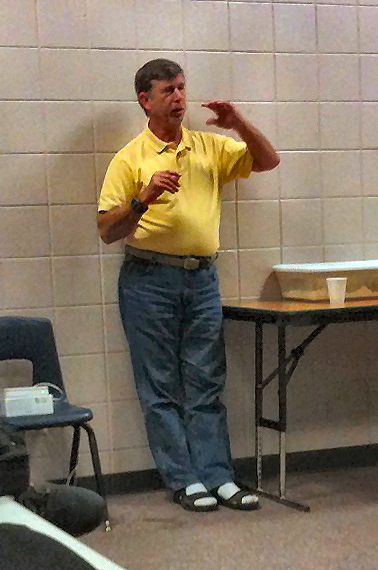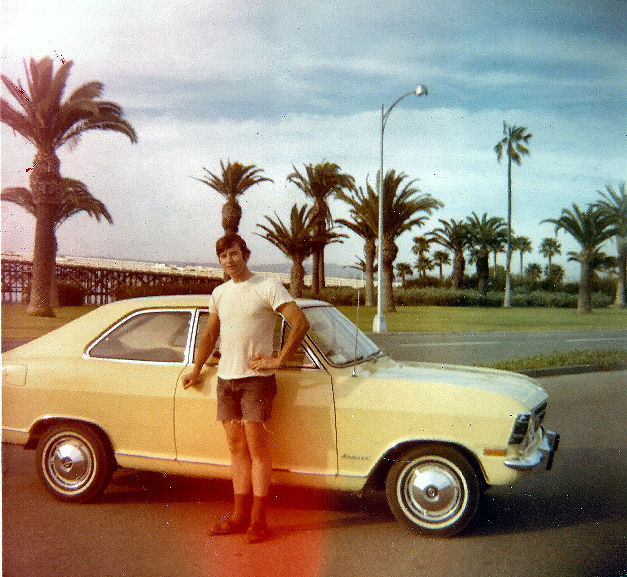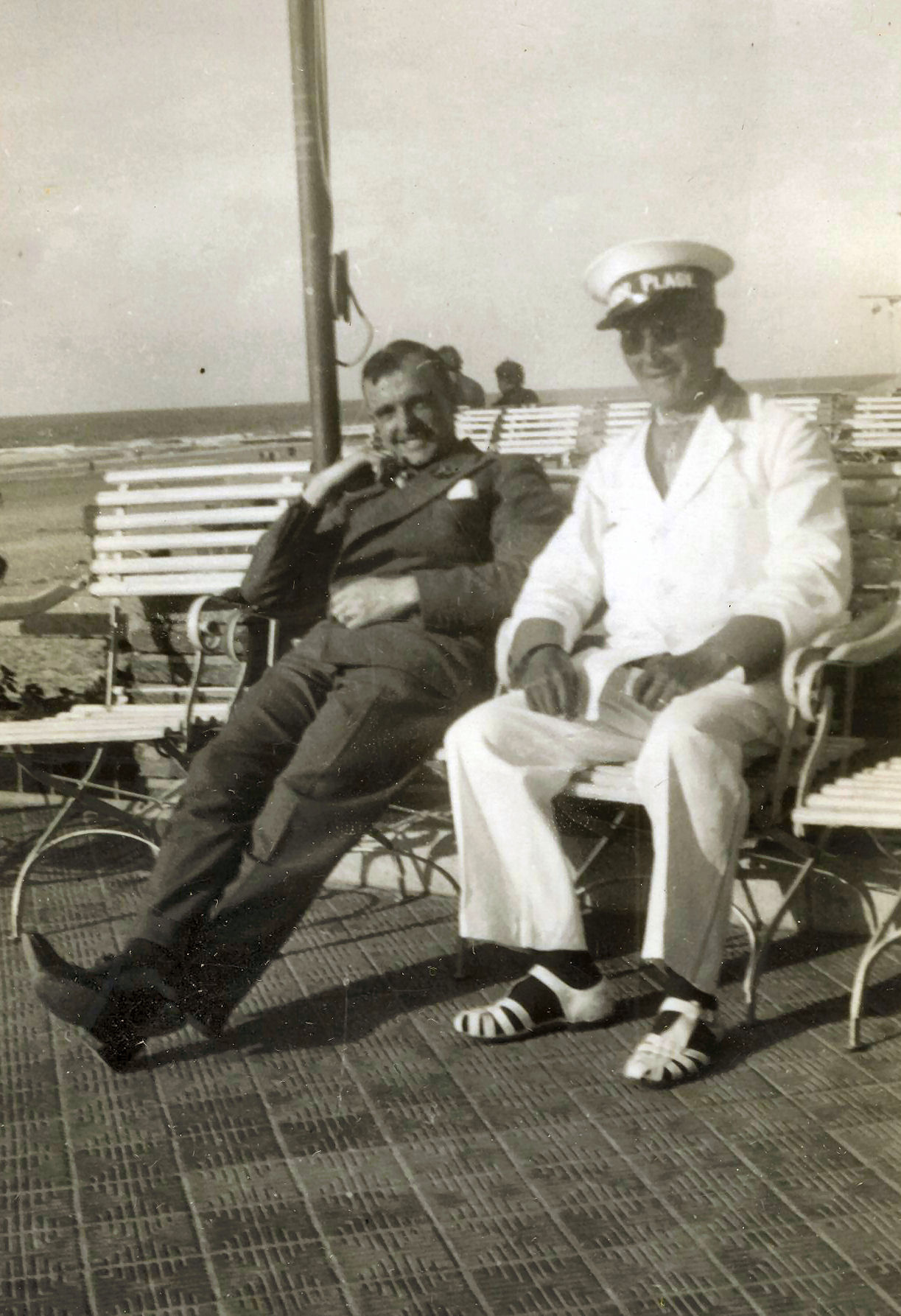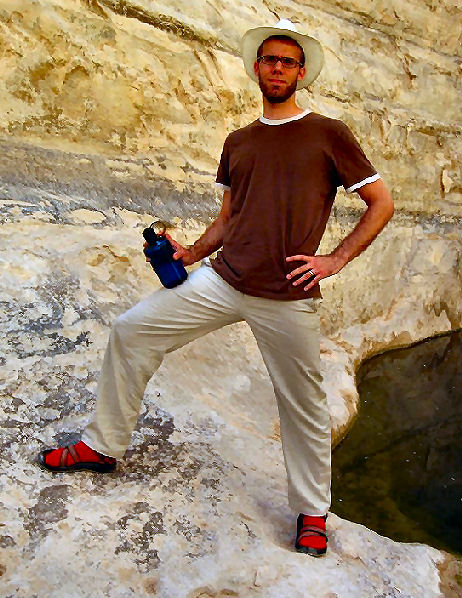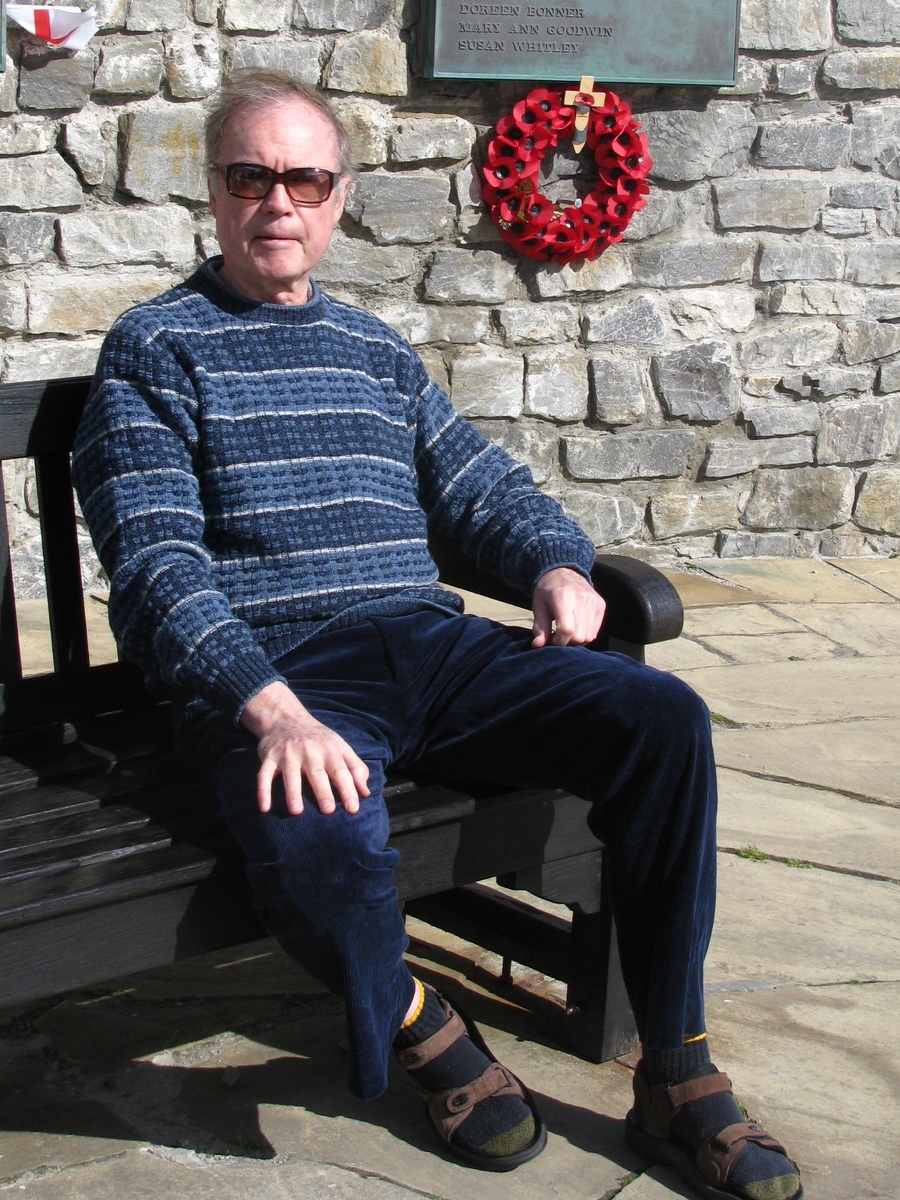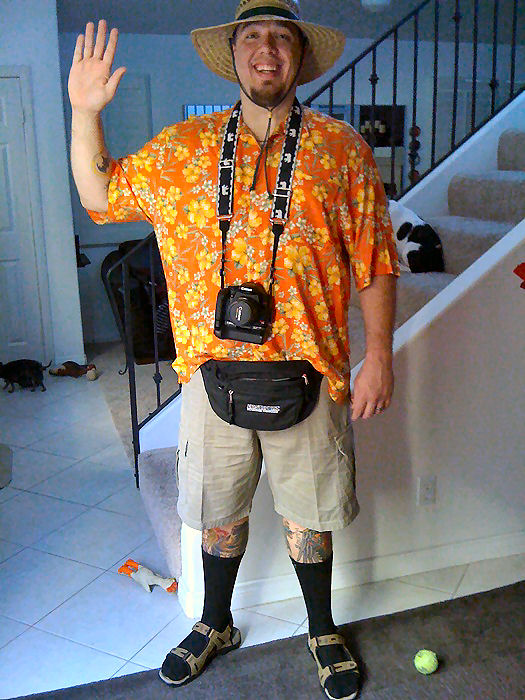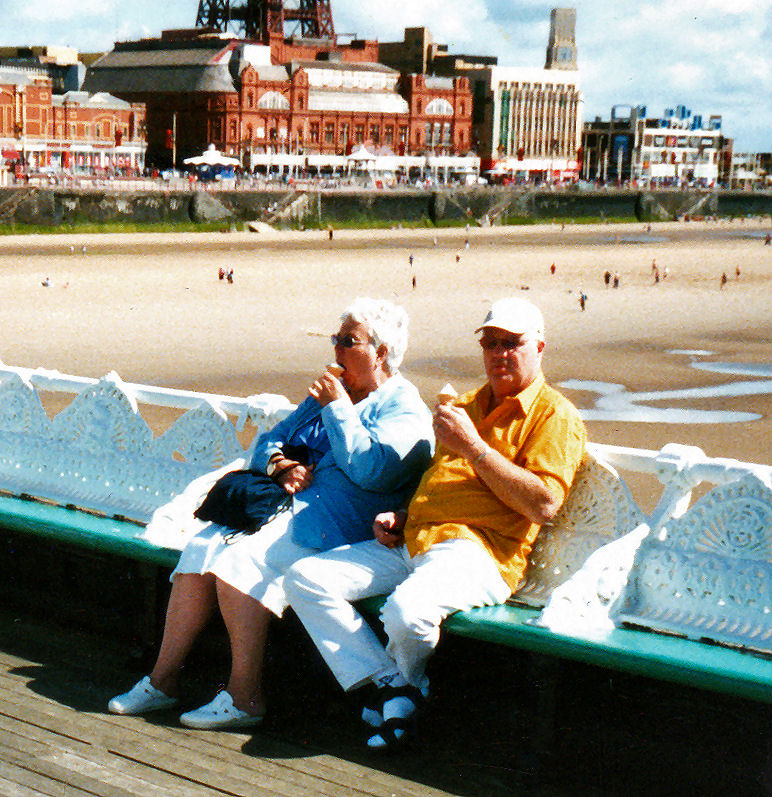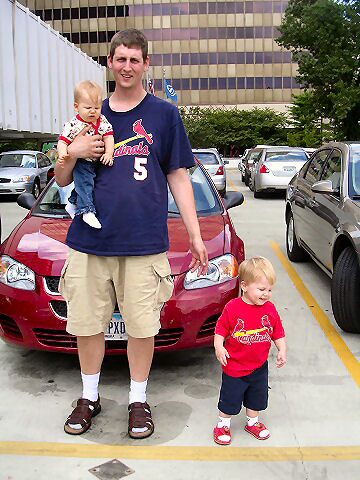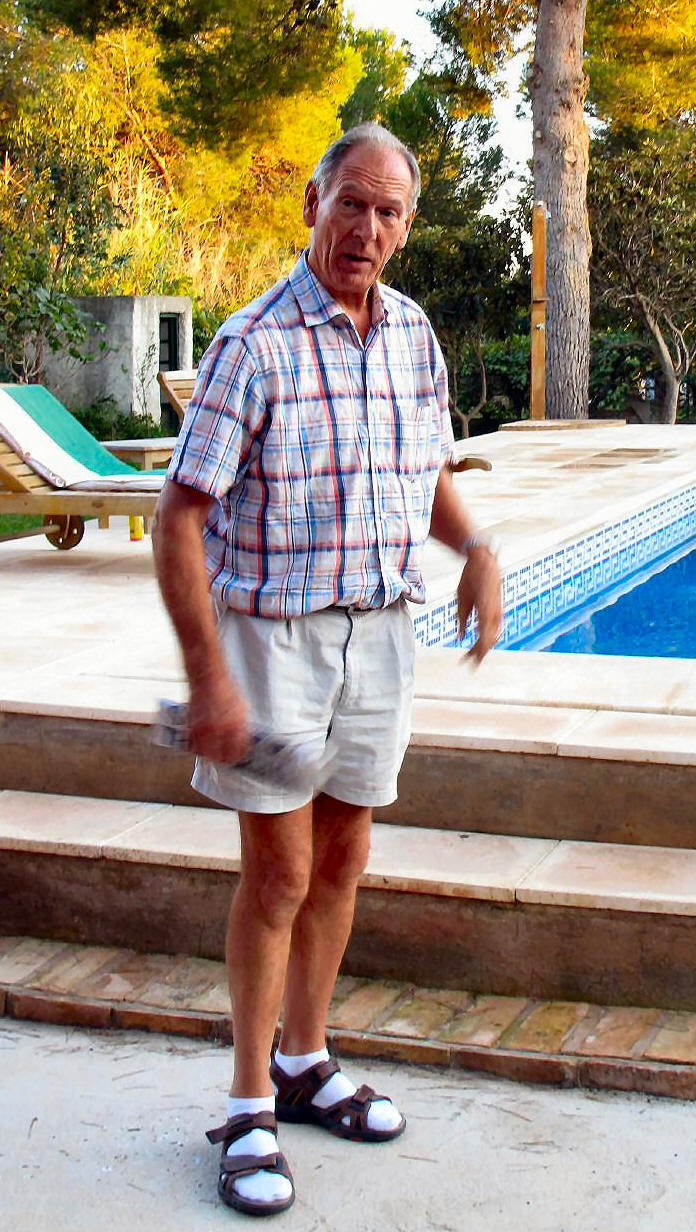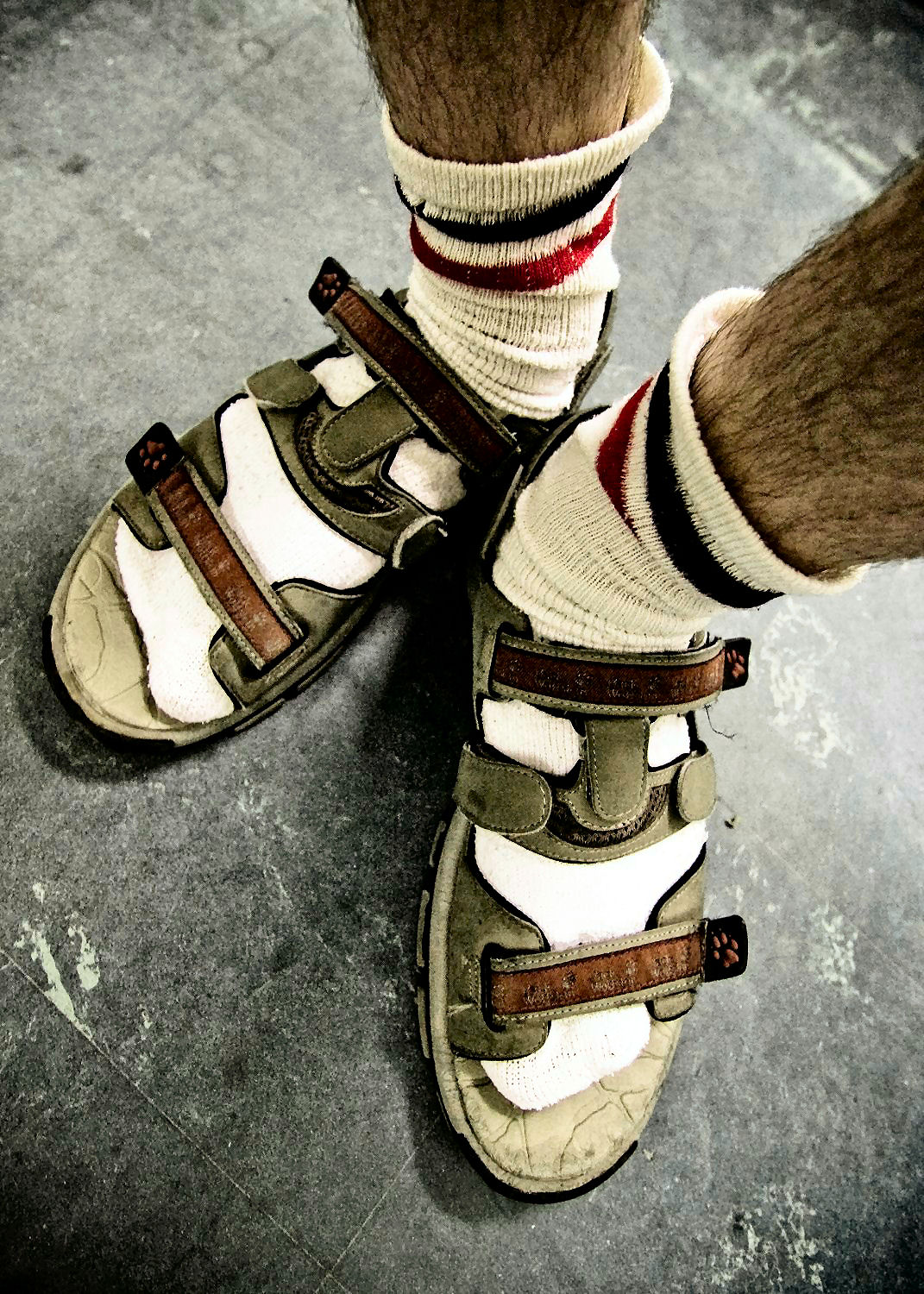 SOCKS APPEAL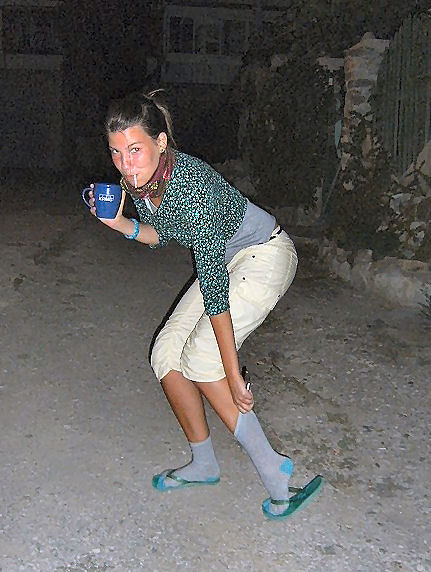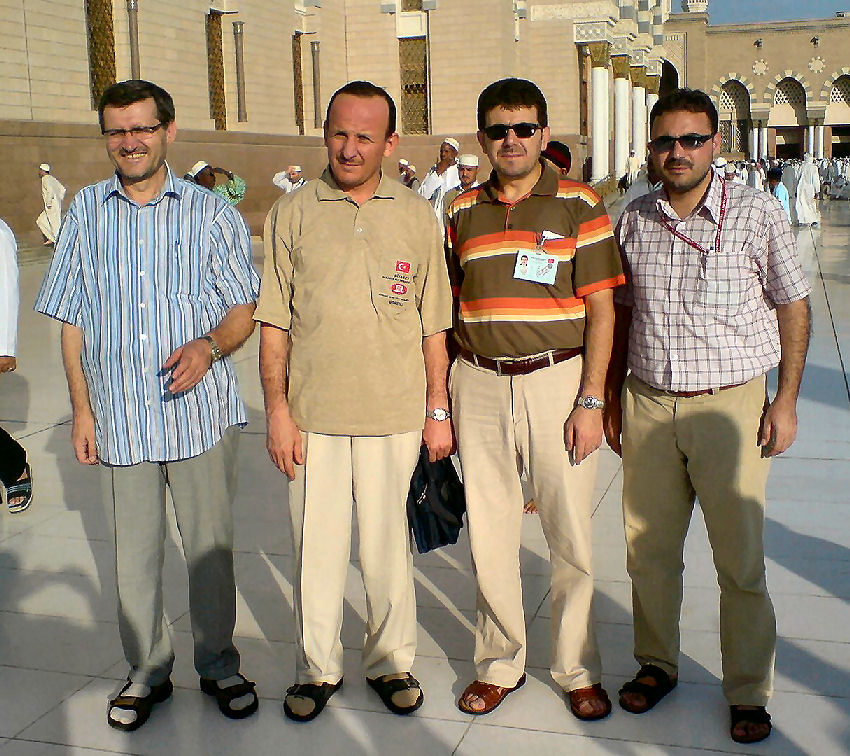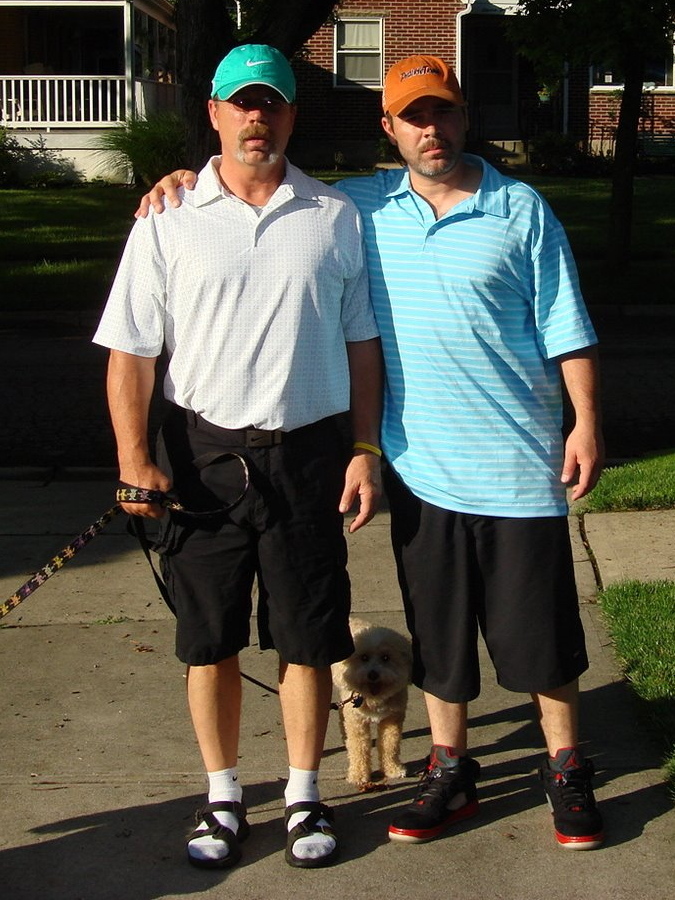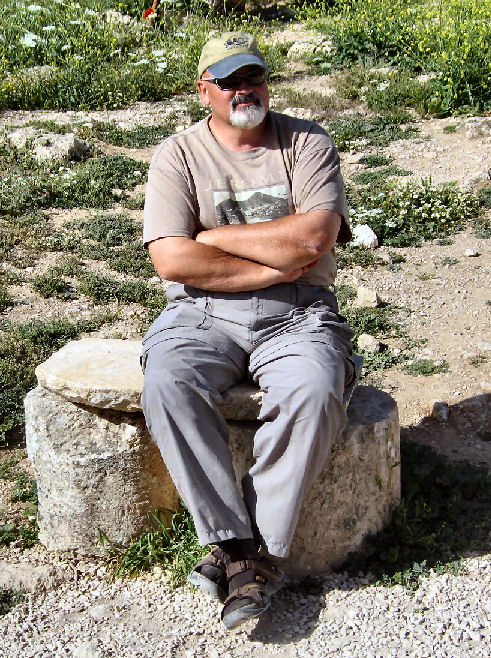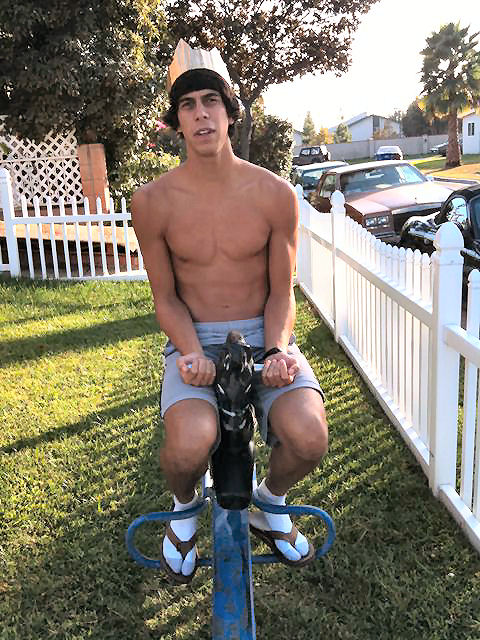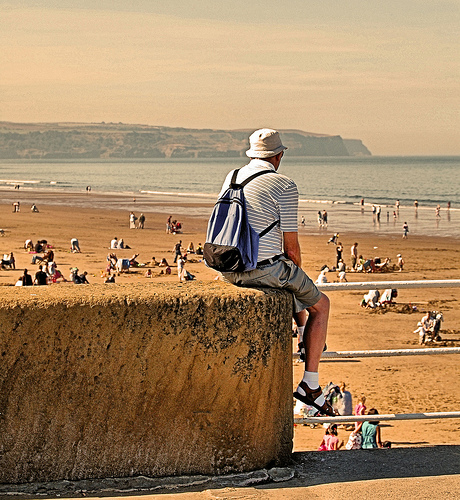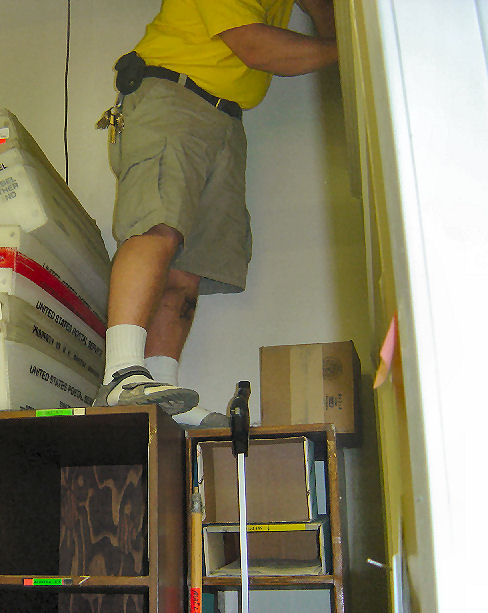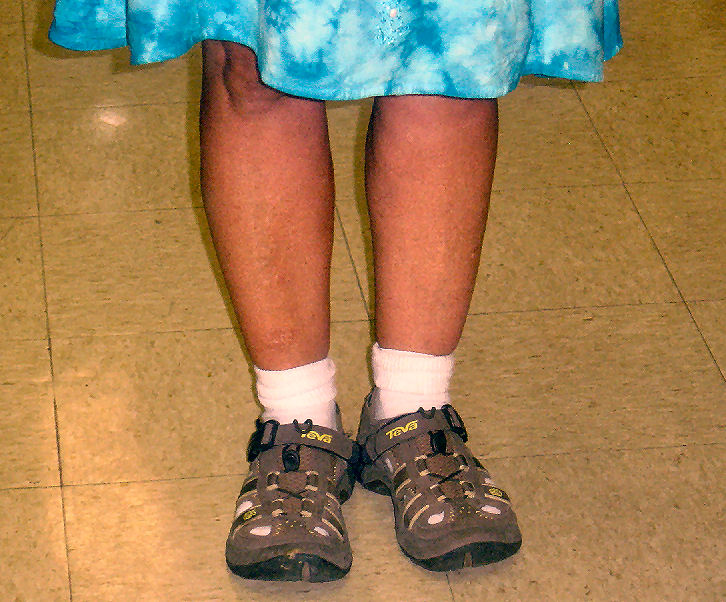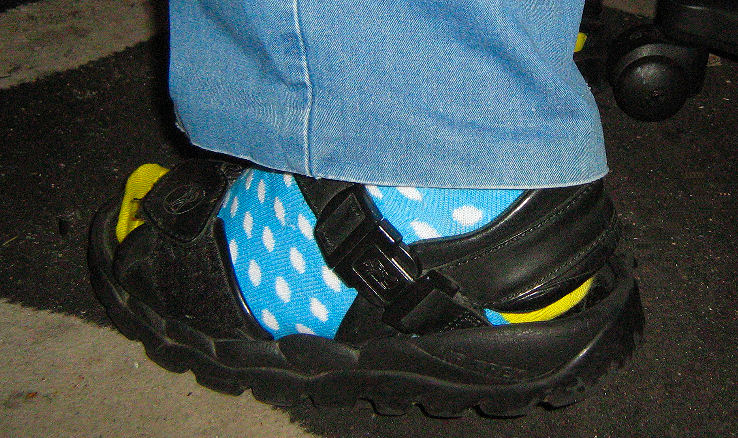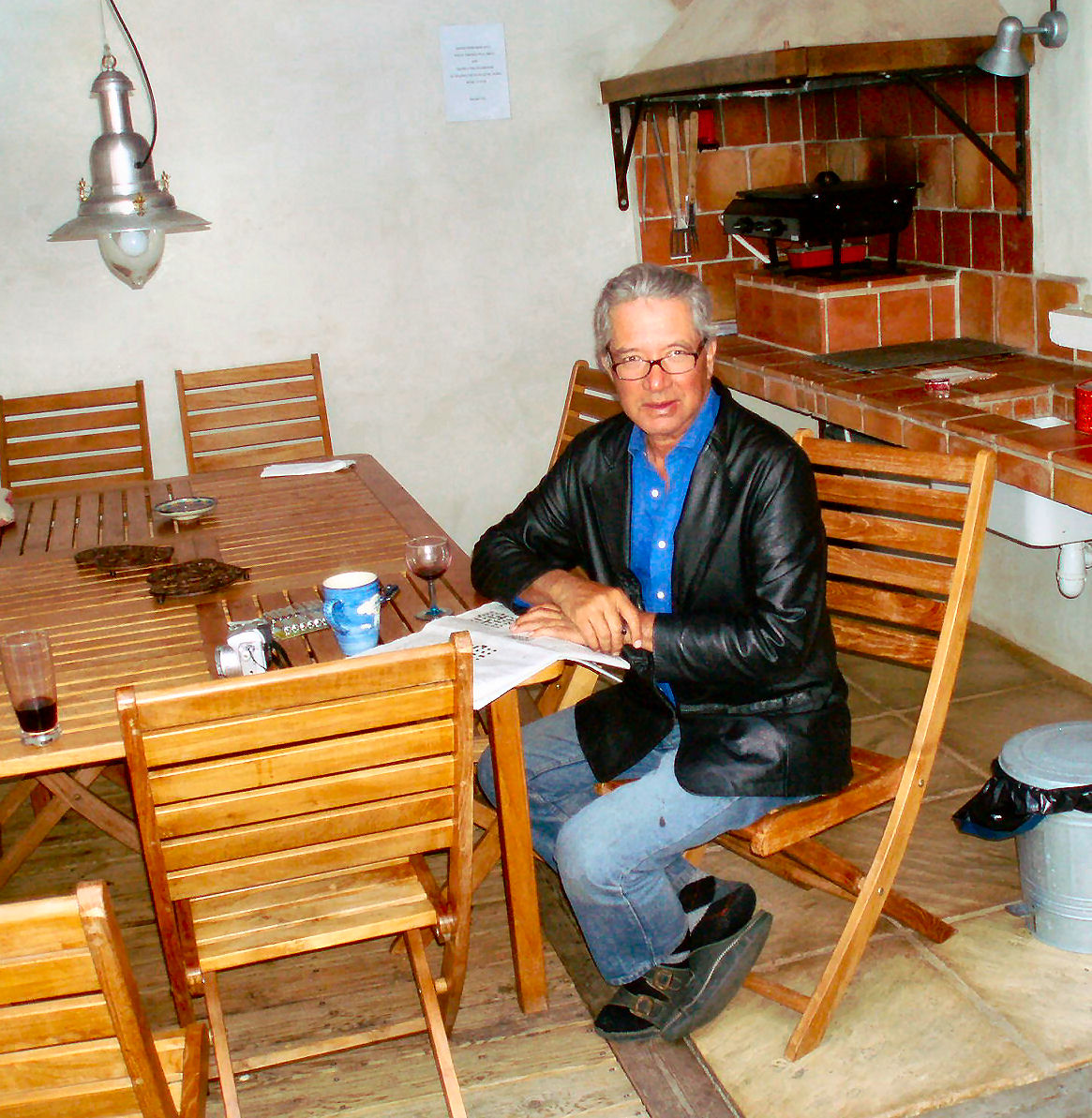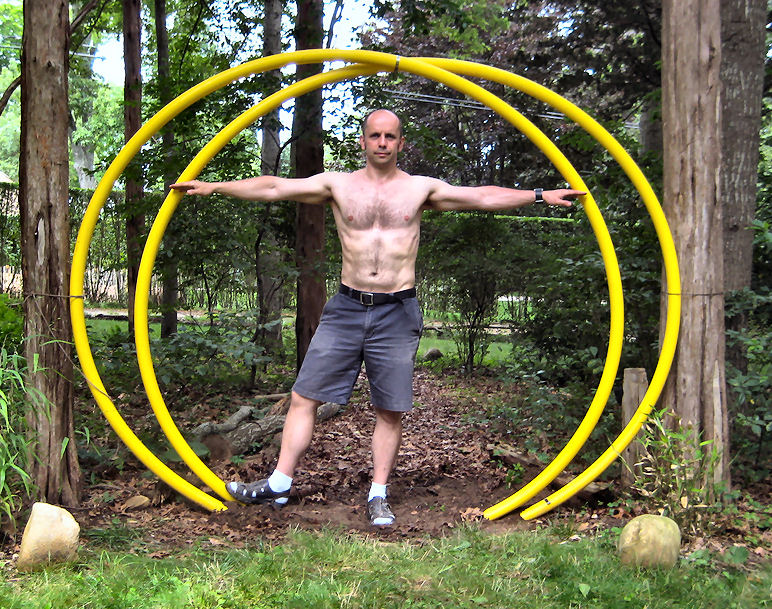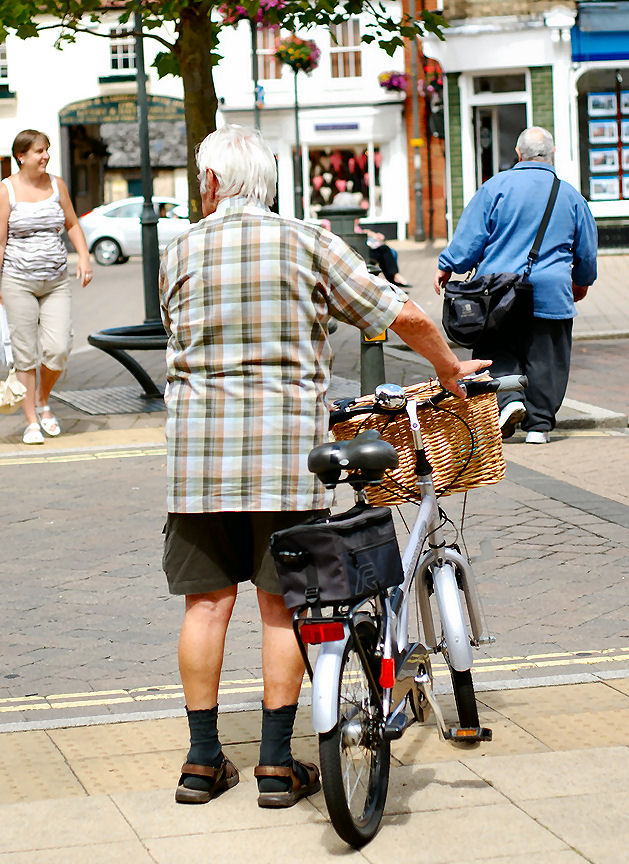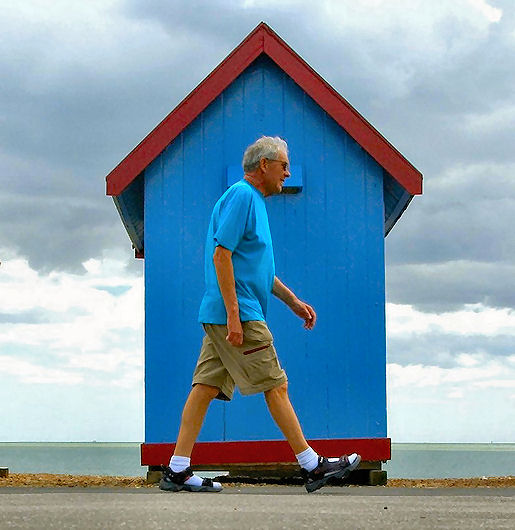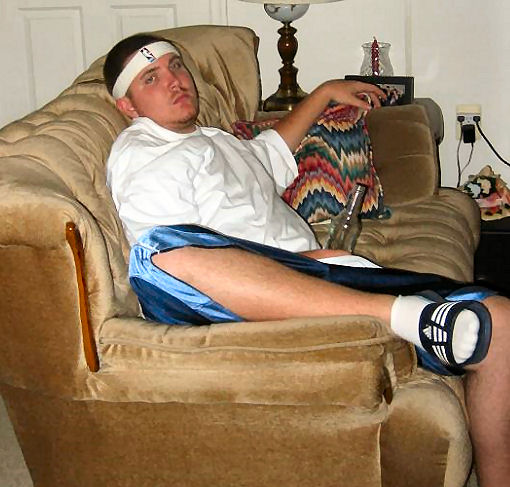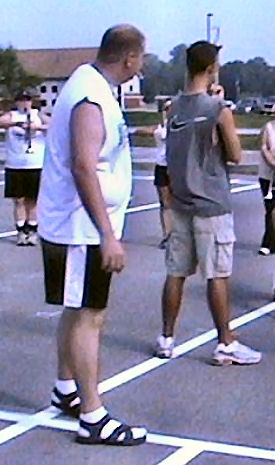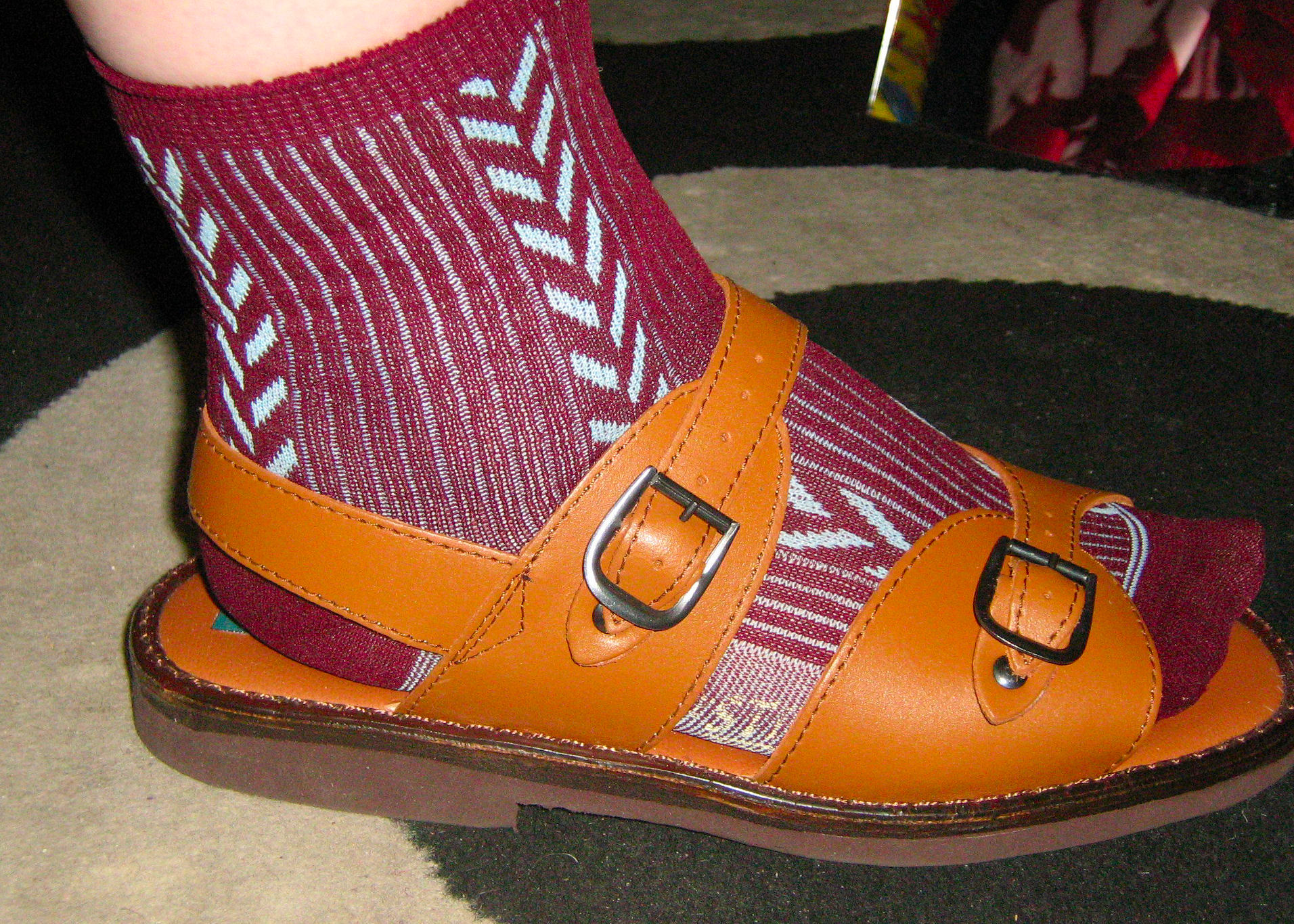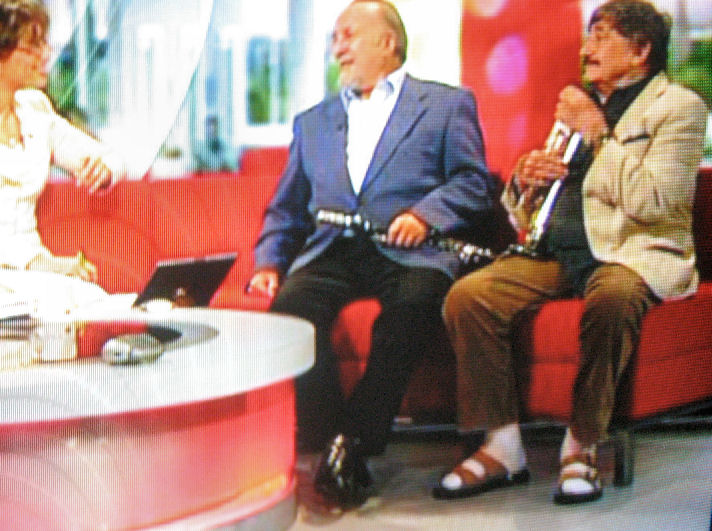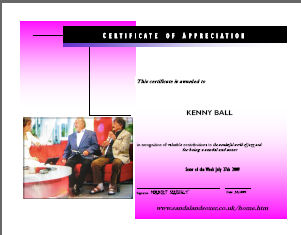 Are you worthy
of a certificate like Kenny's ?
Only the best soxer pics are
awarded one, so why not try ?
SEND IN YOUR PICS TODAY !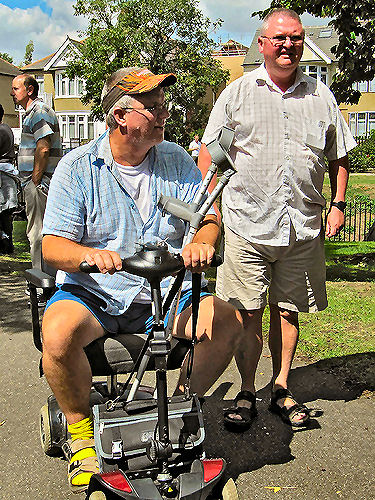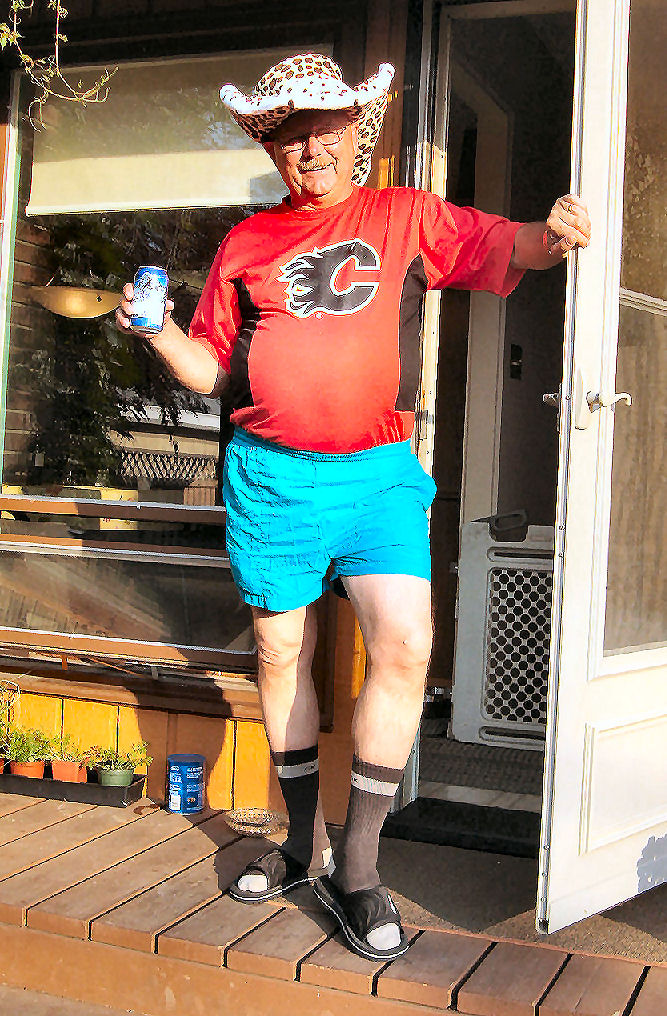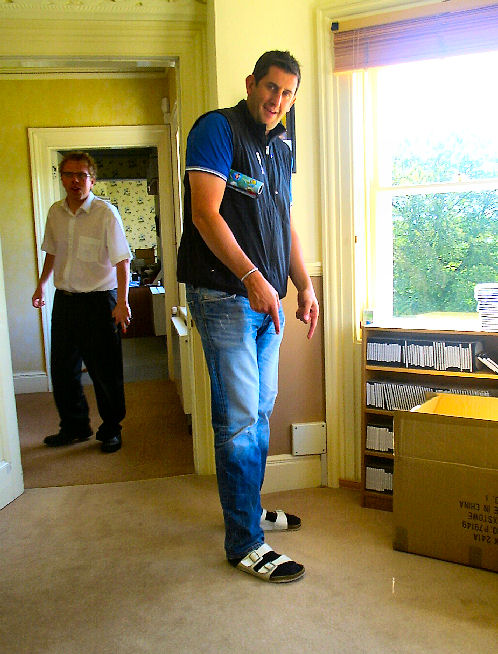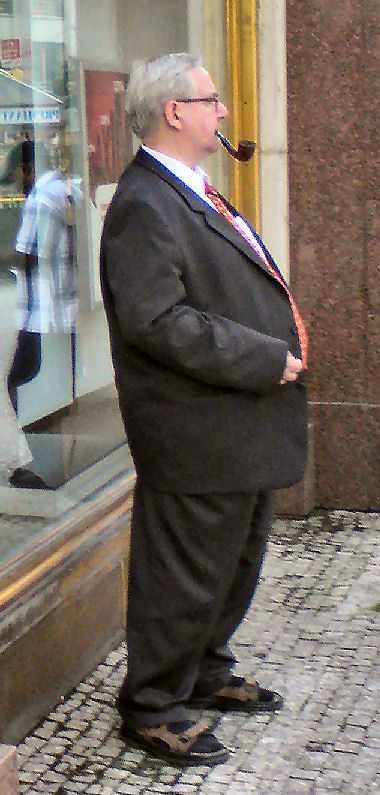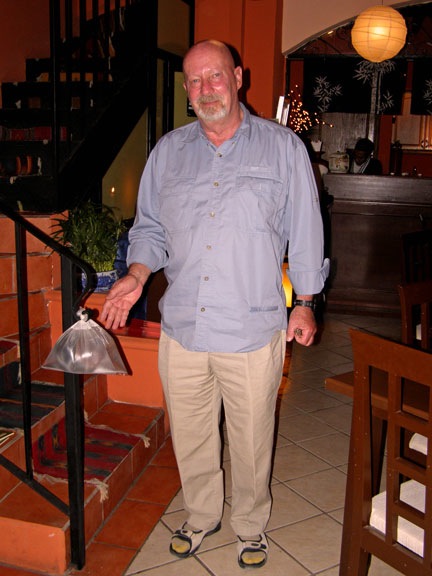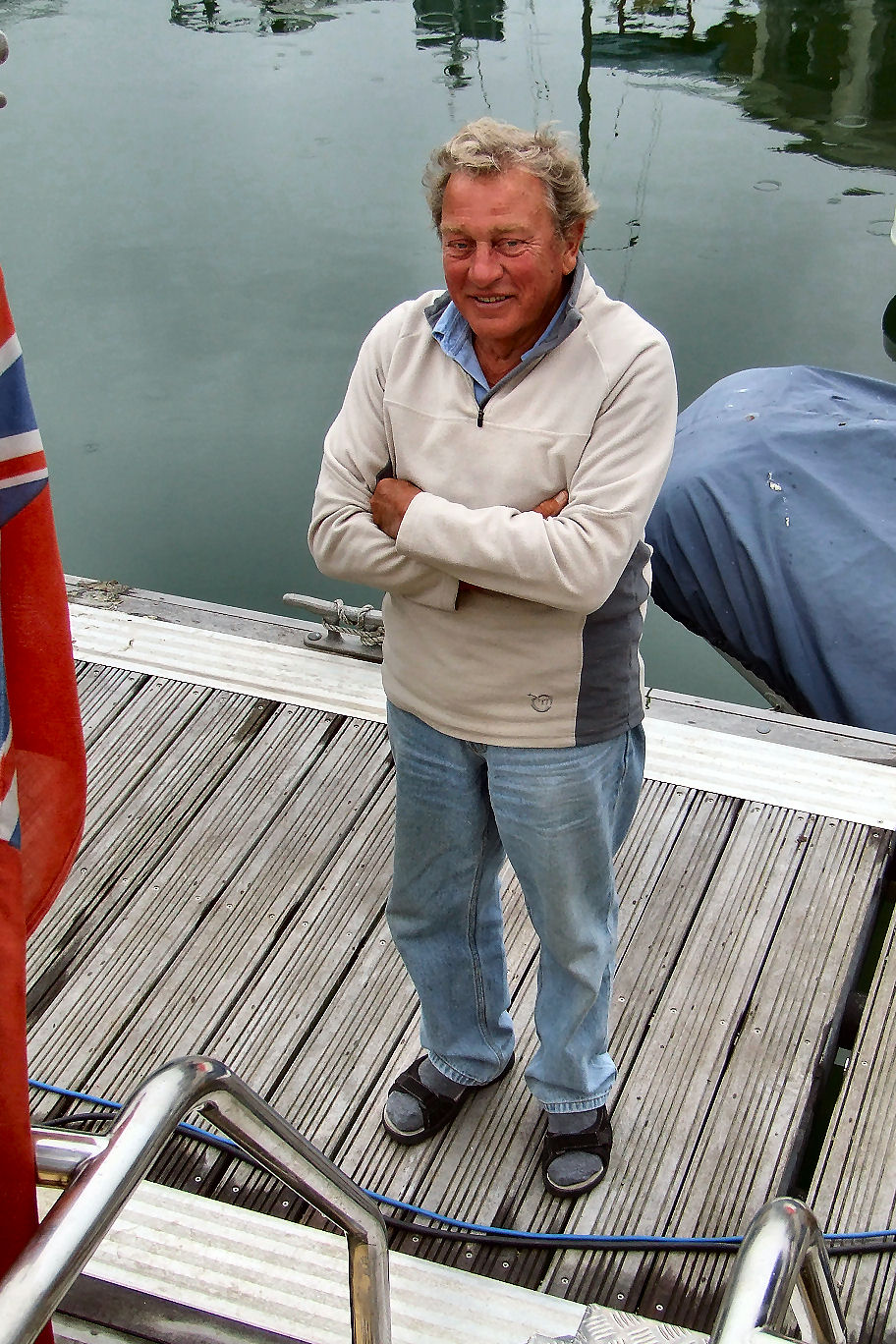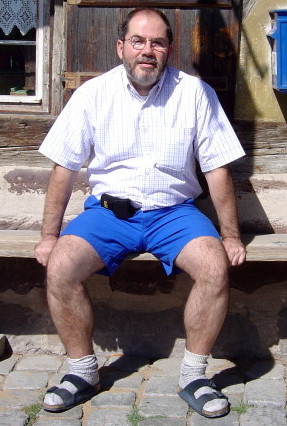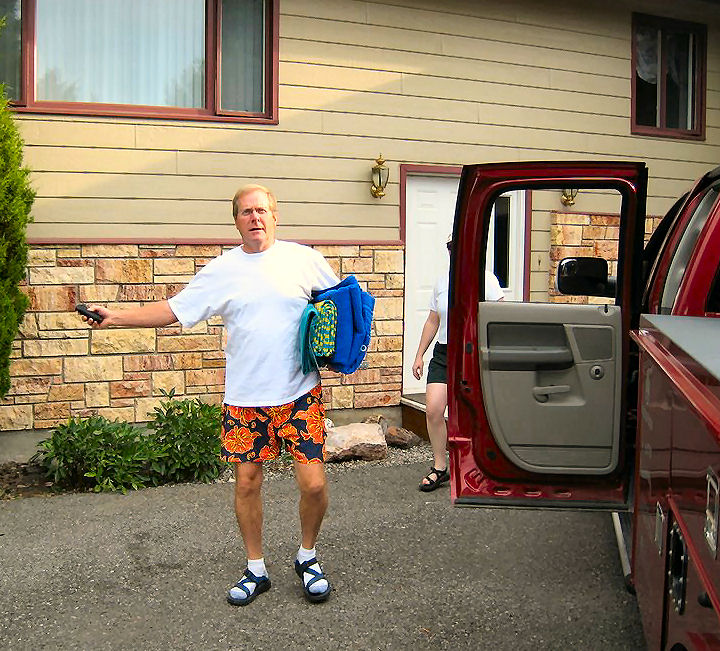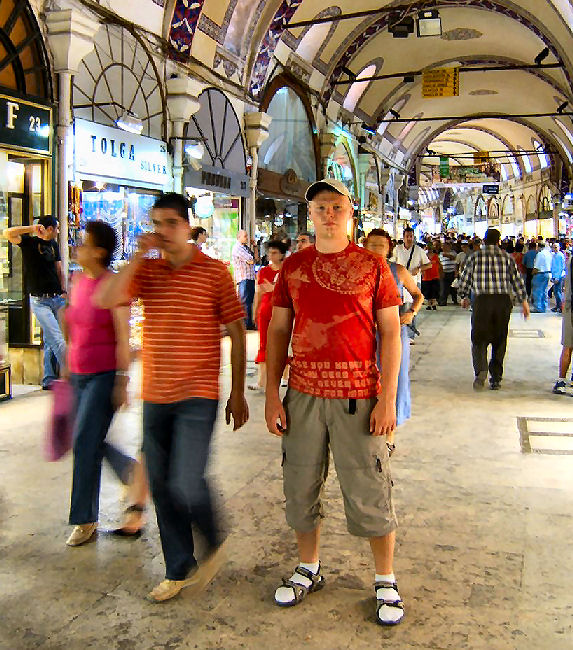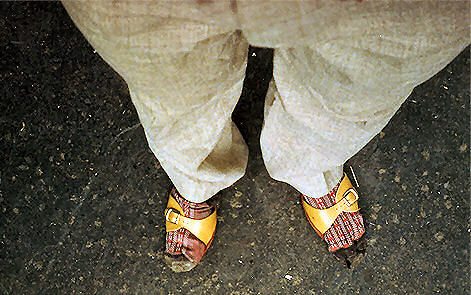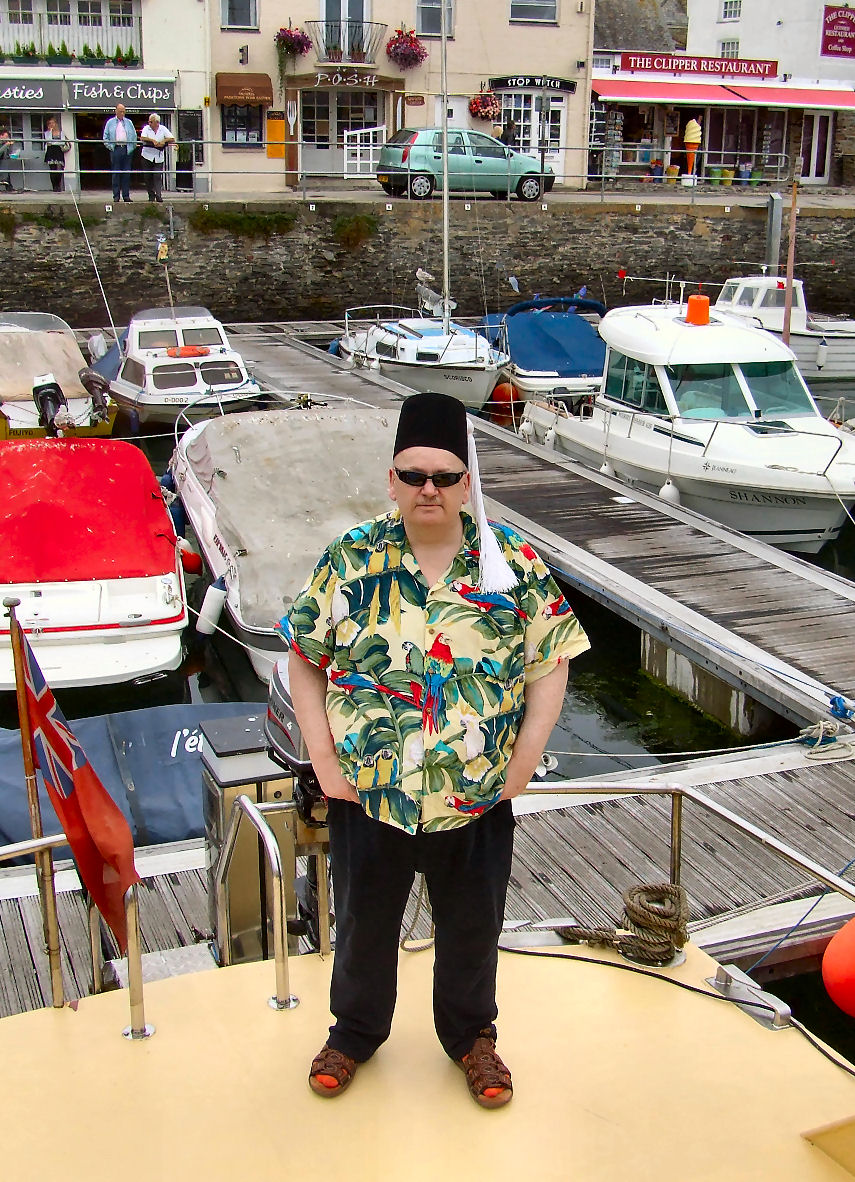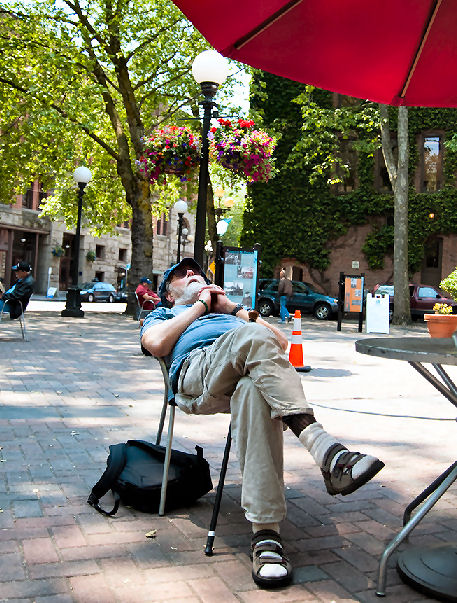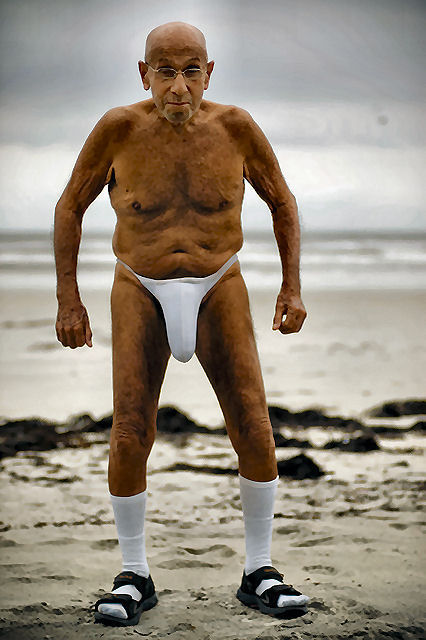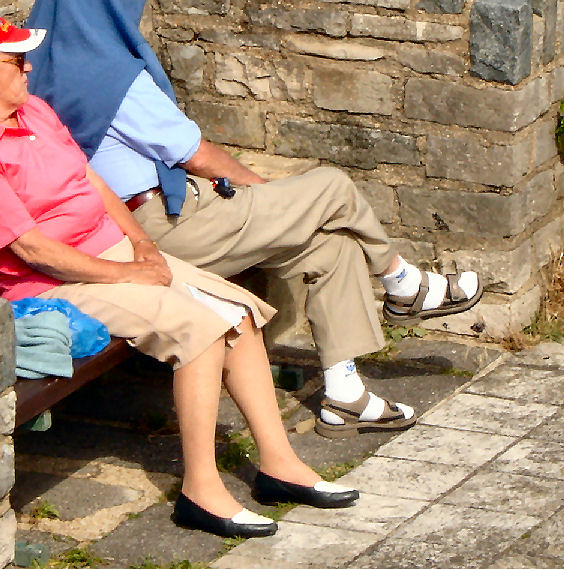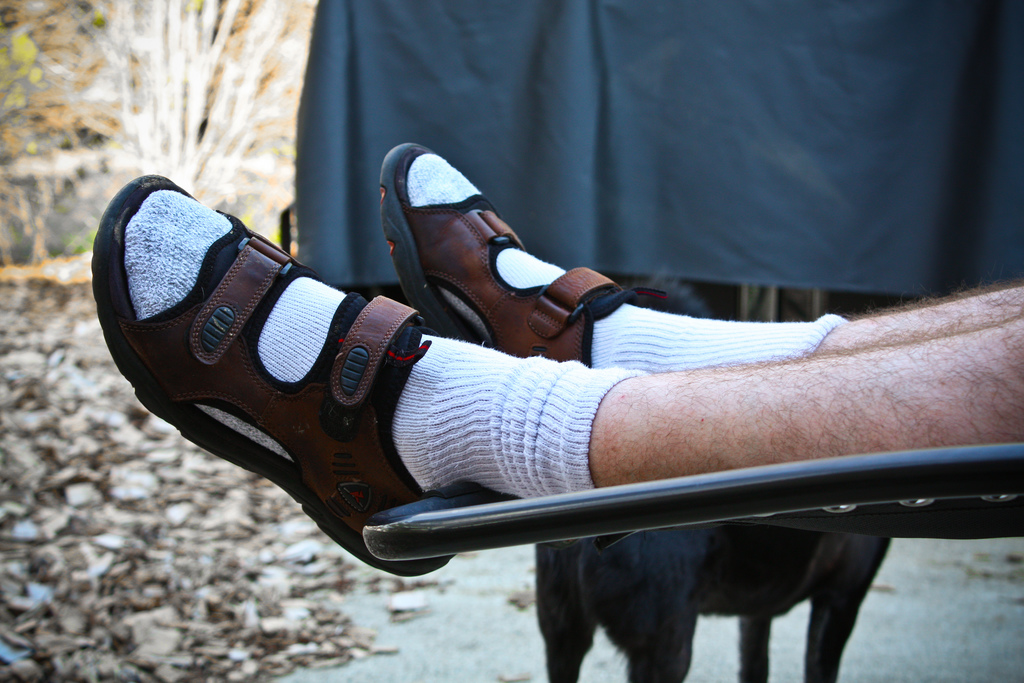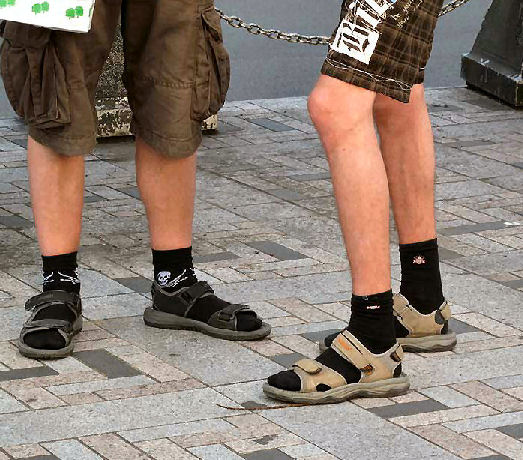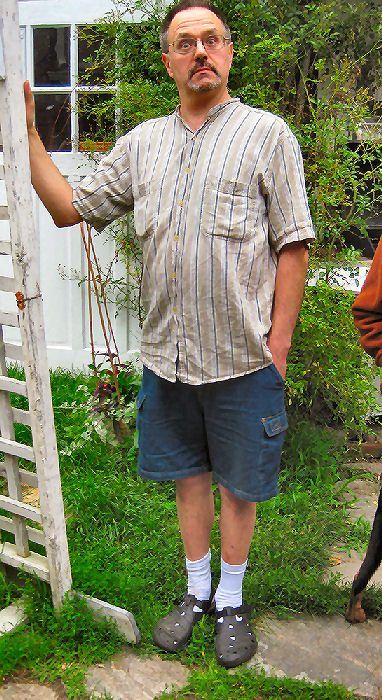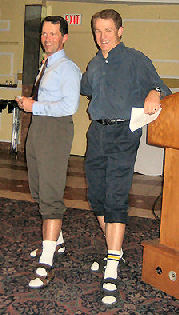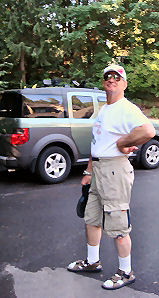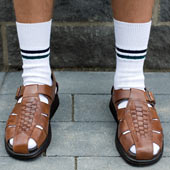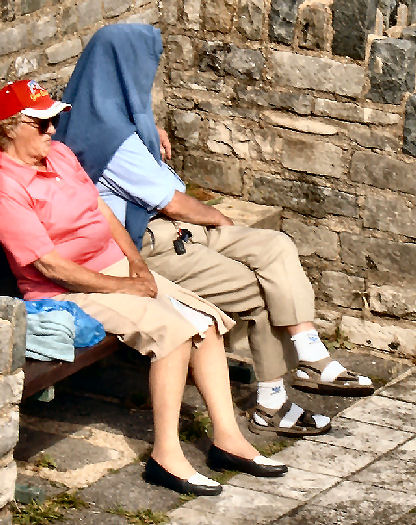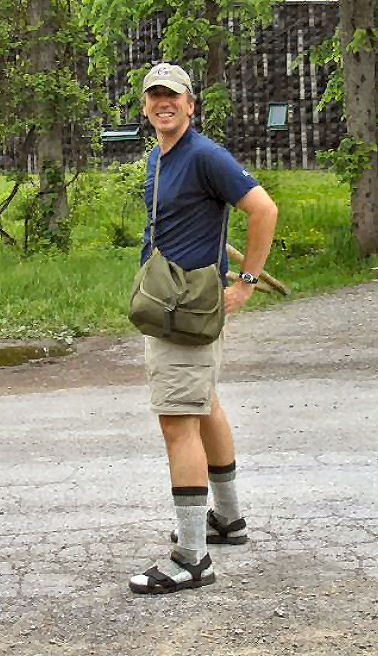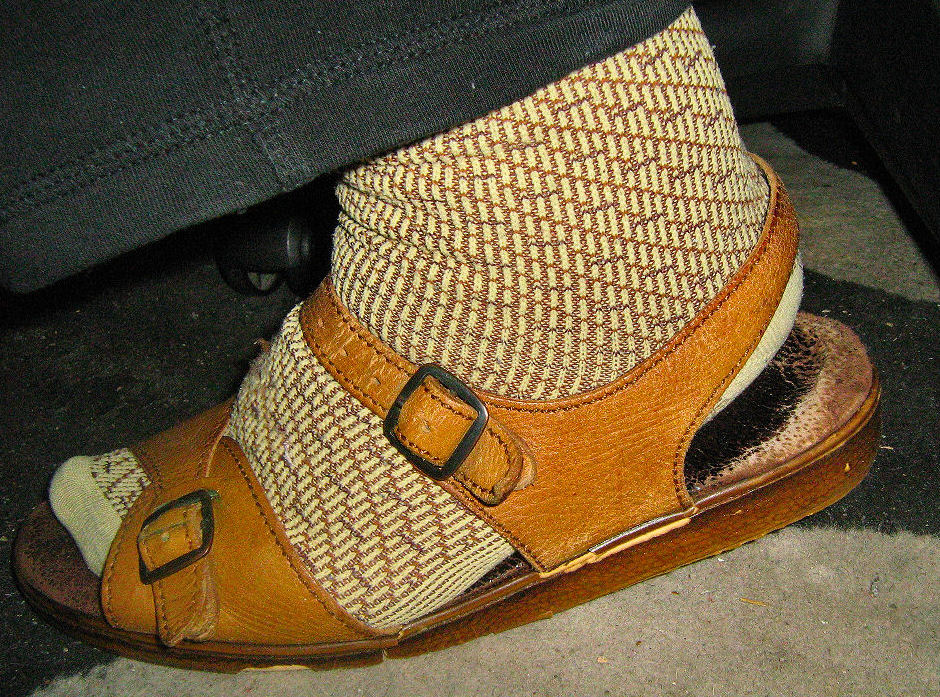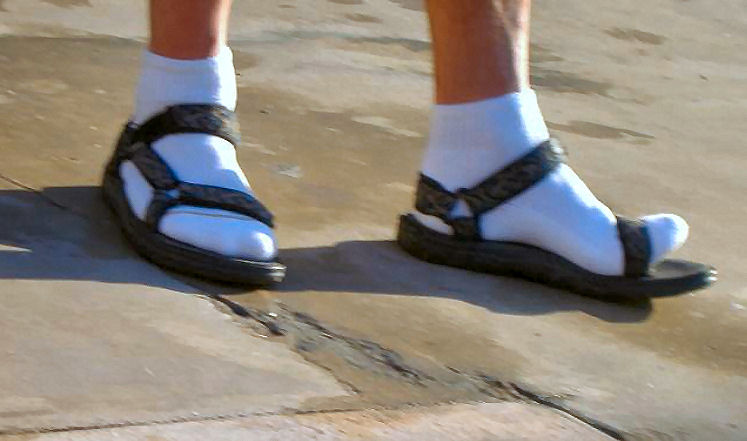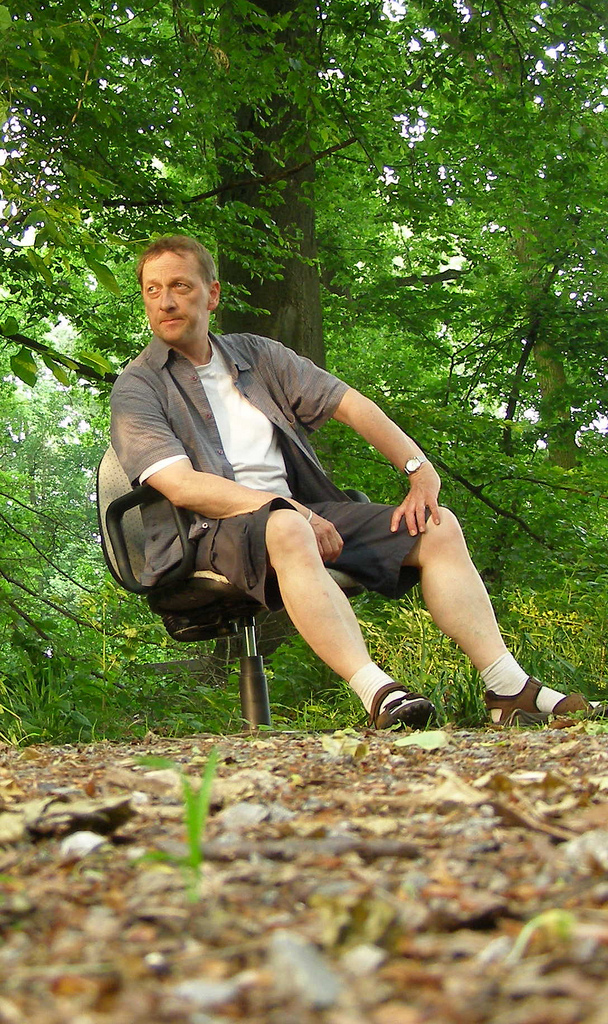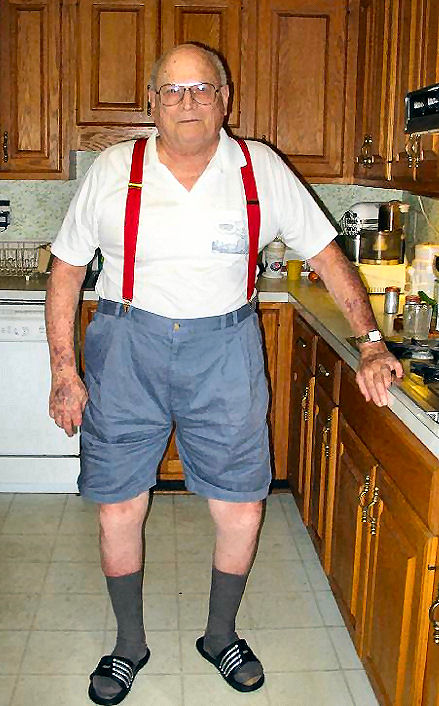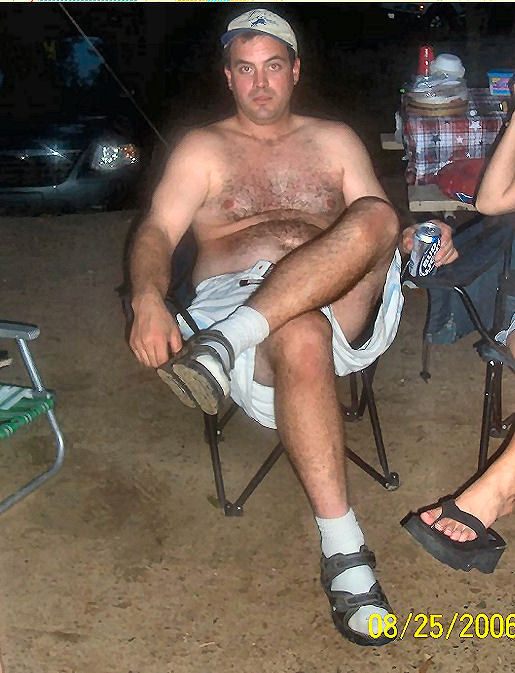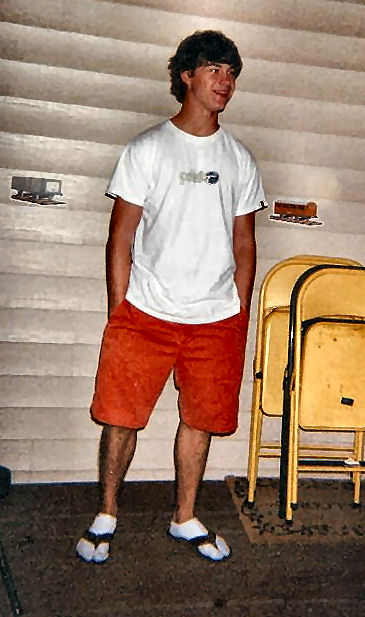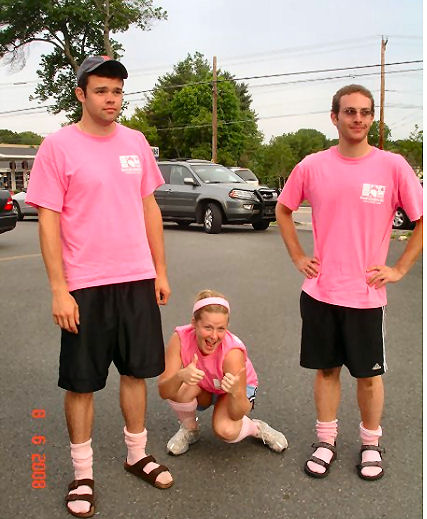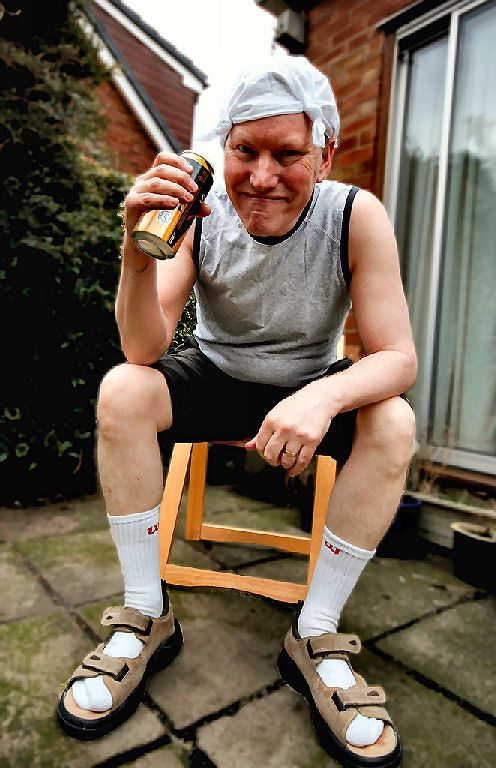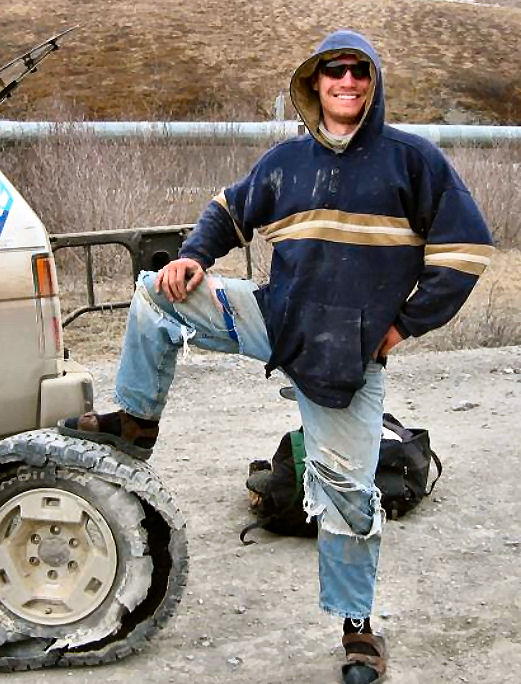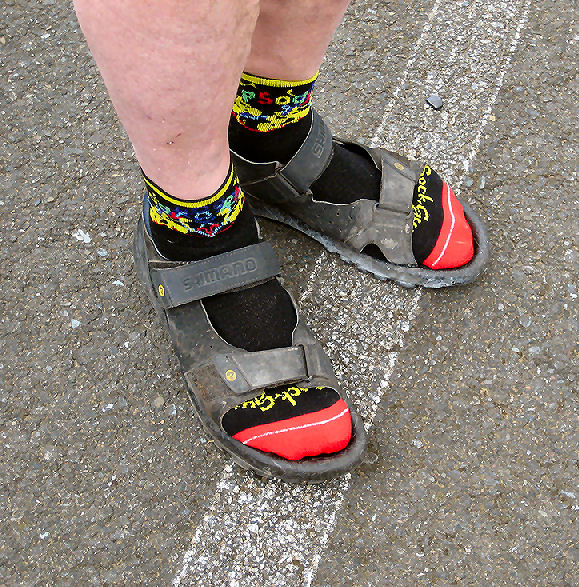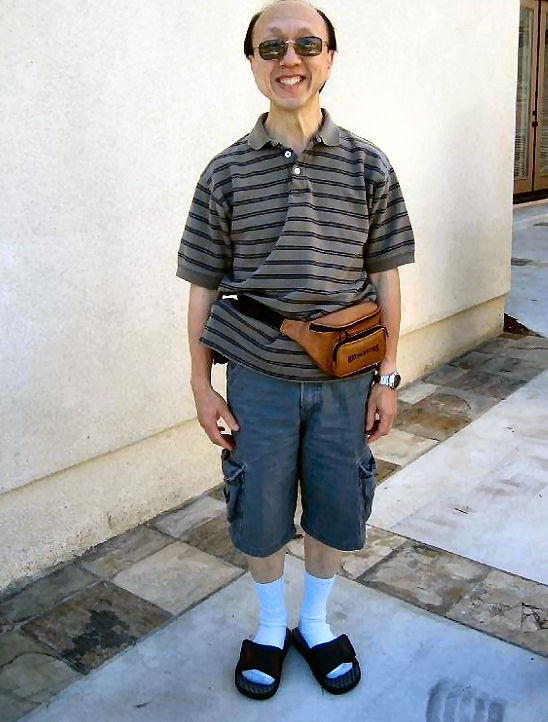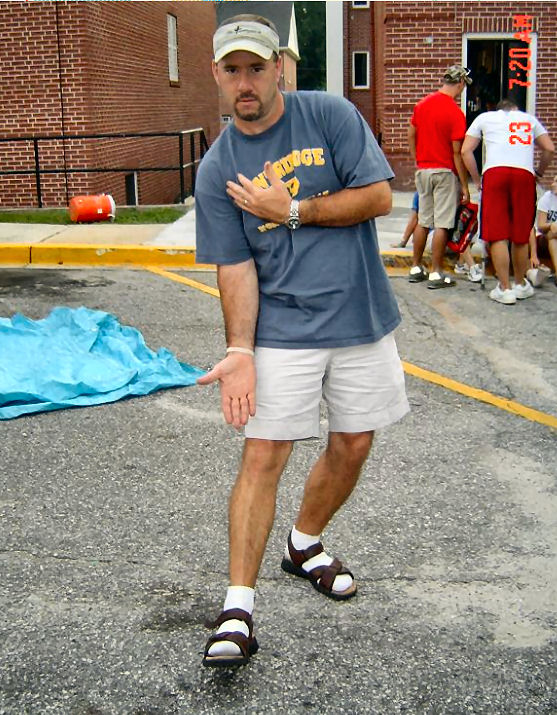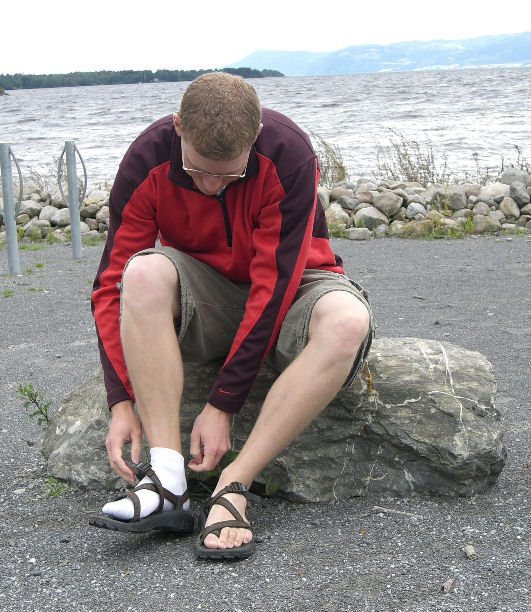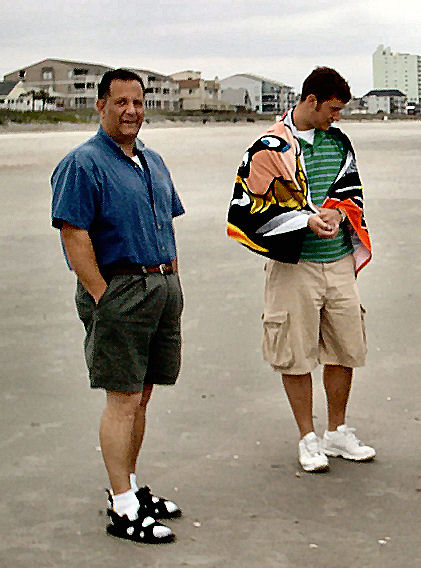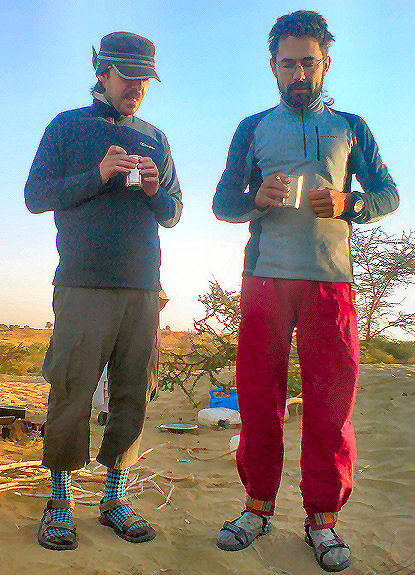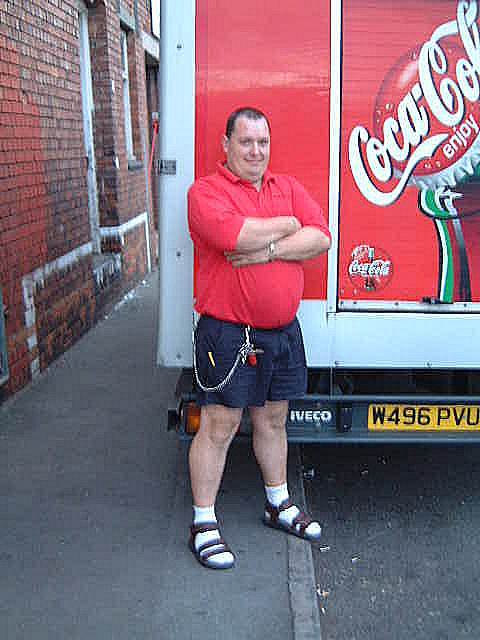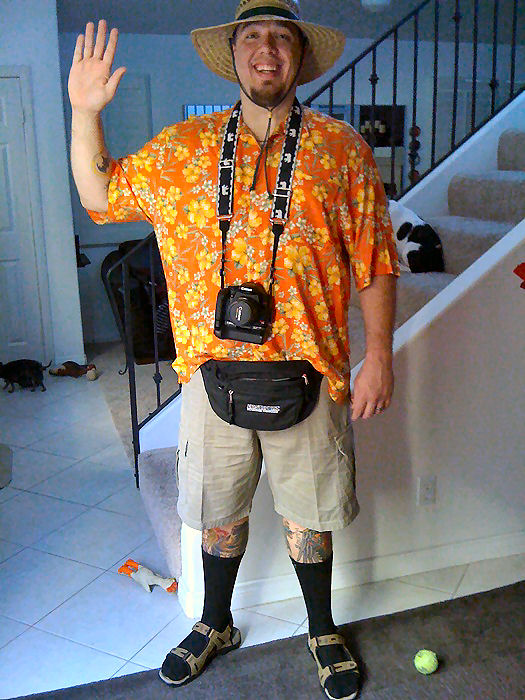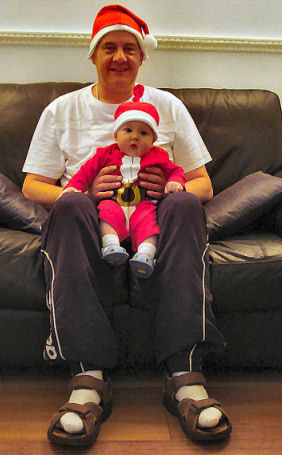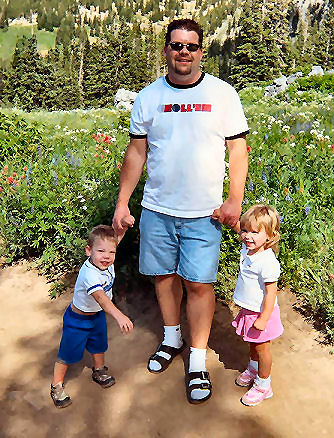 OH DAD !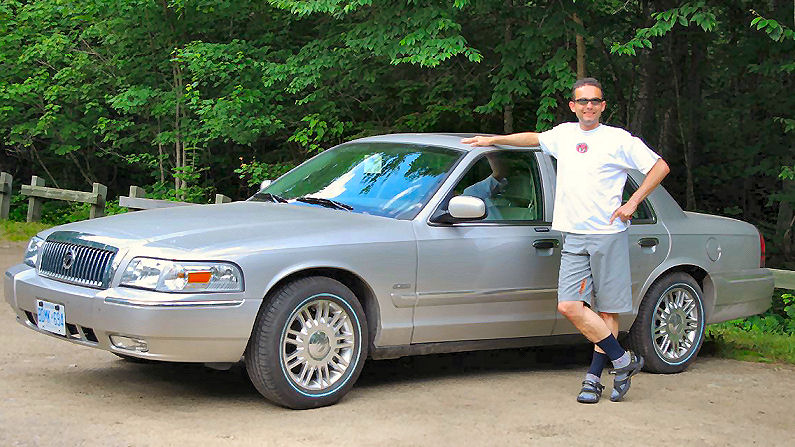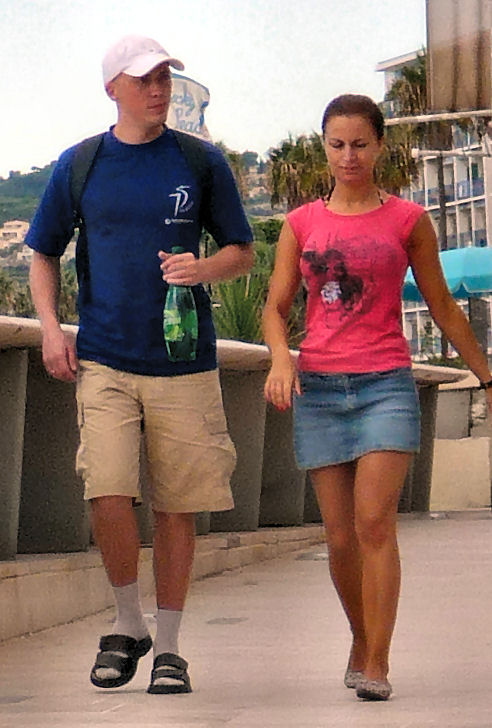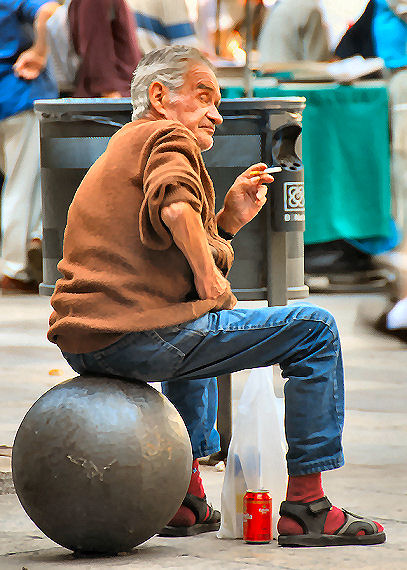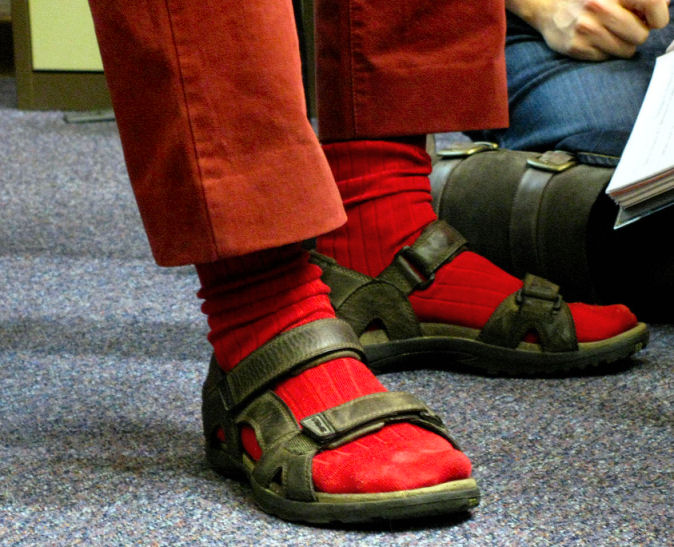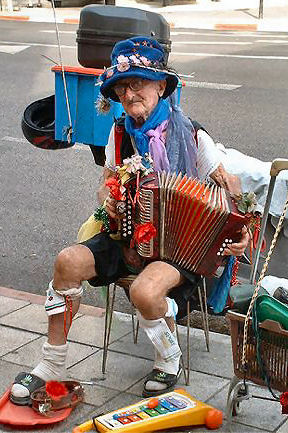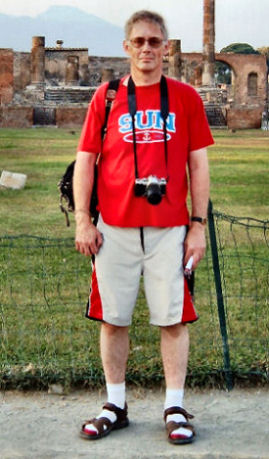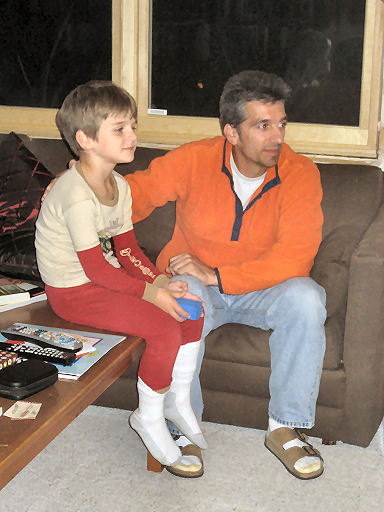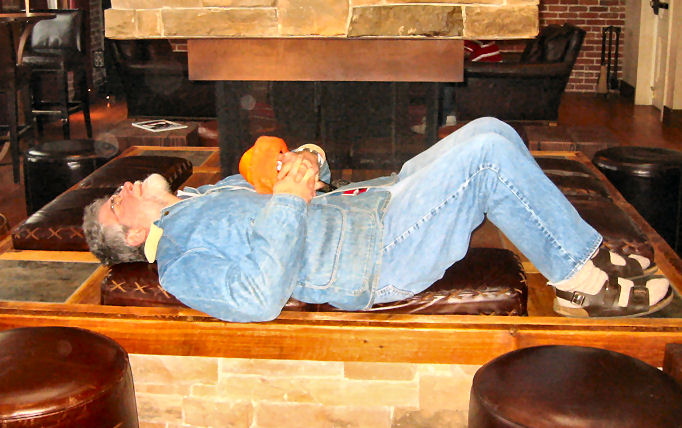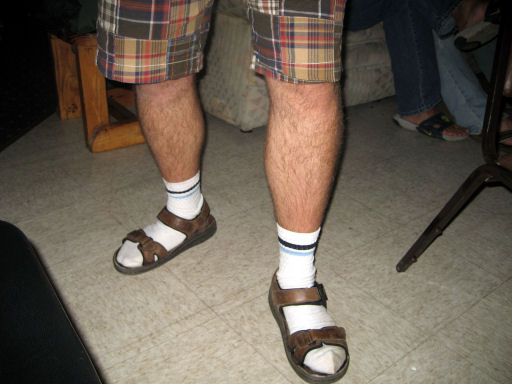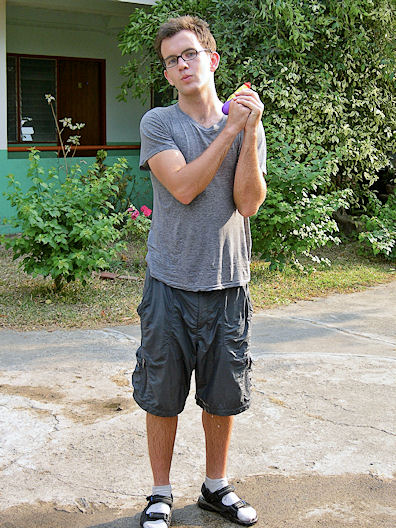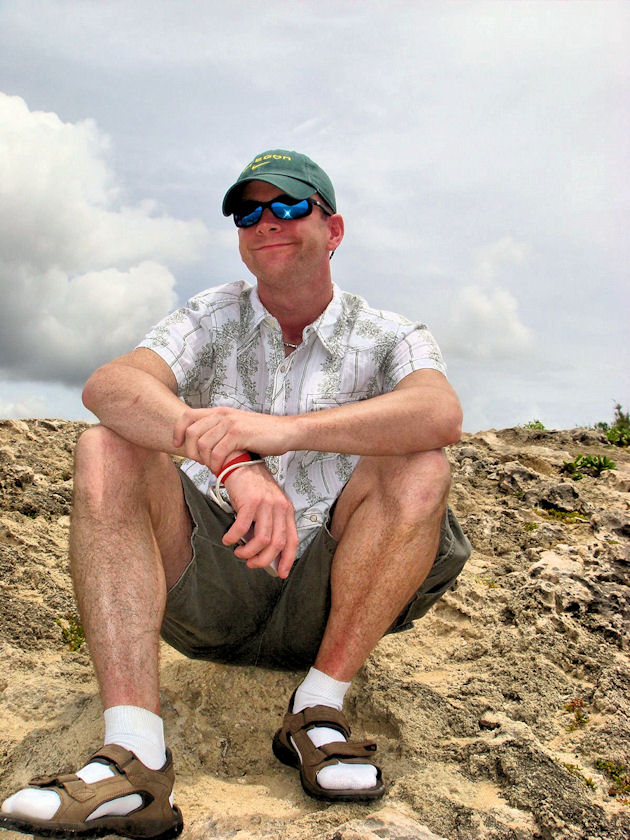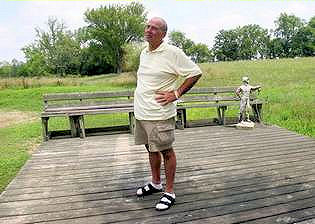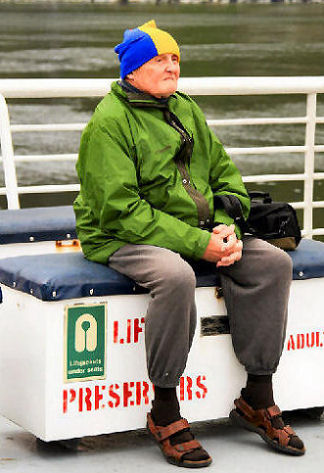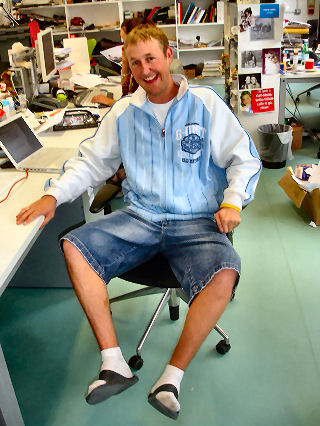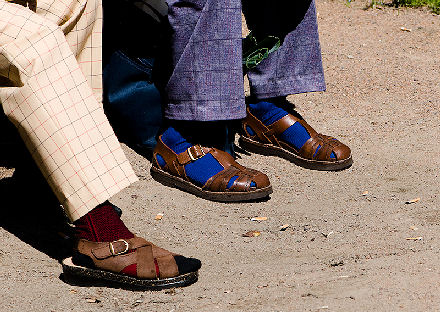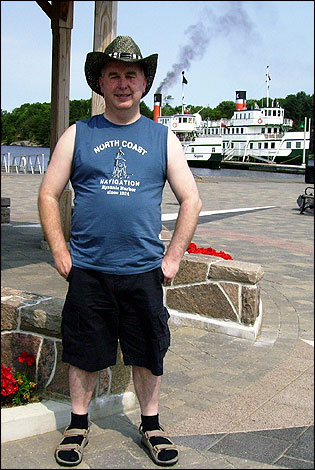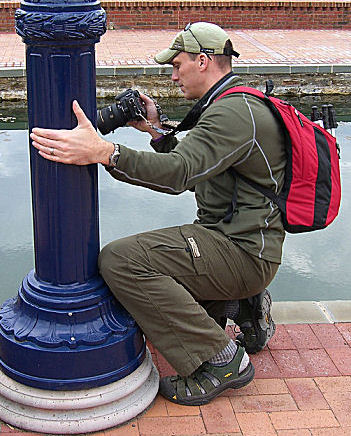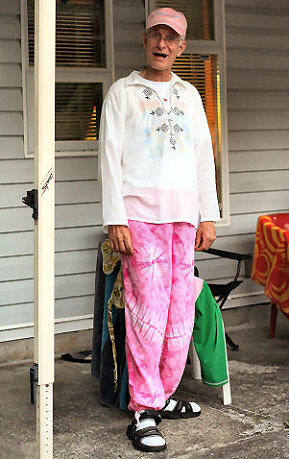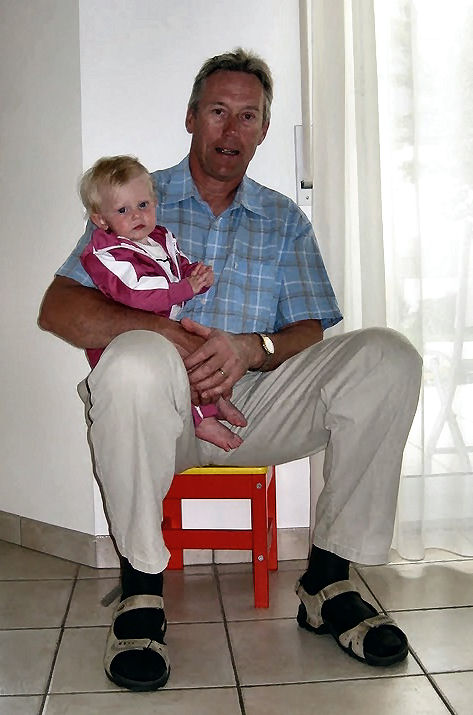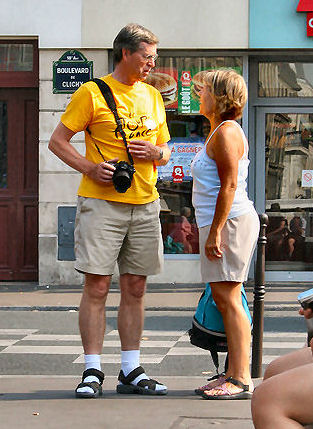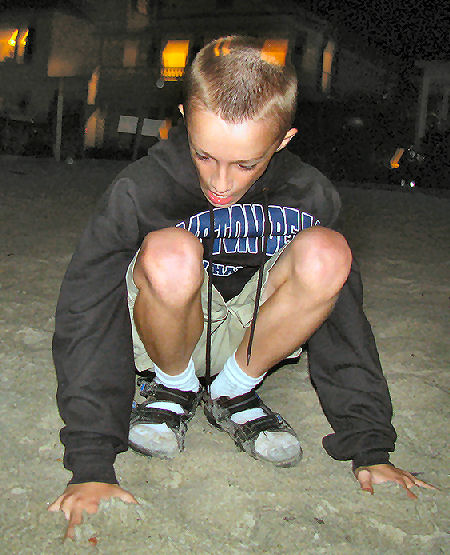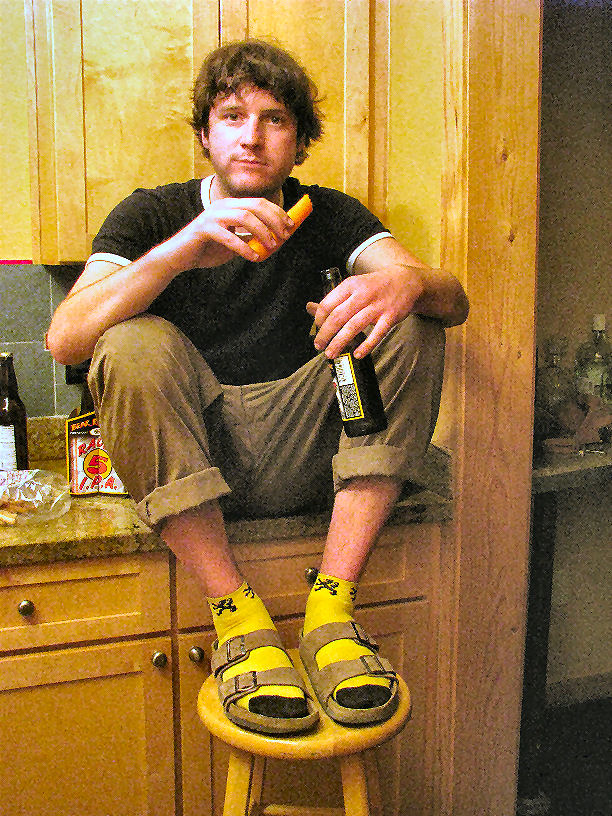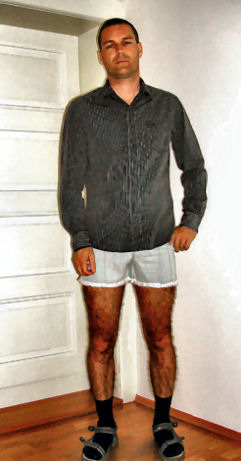 e-mail
Send us your pictures today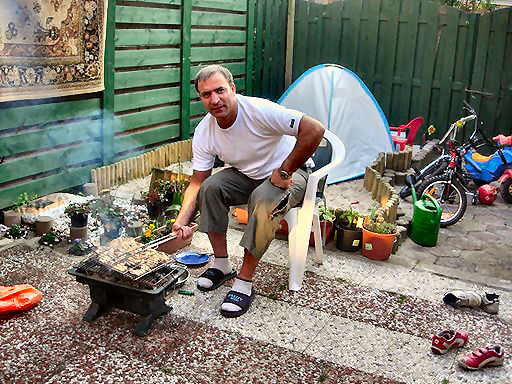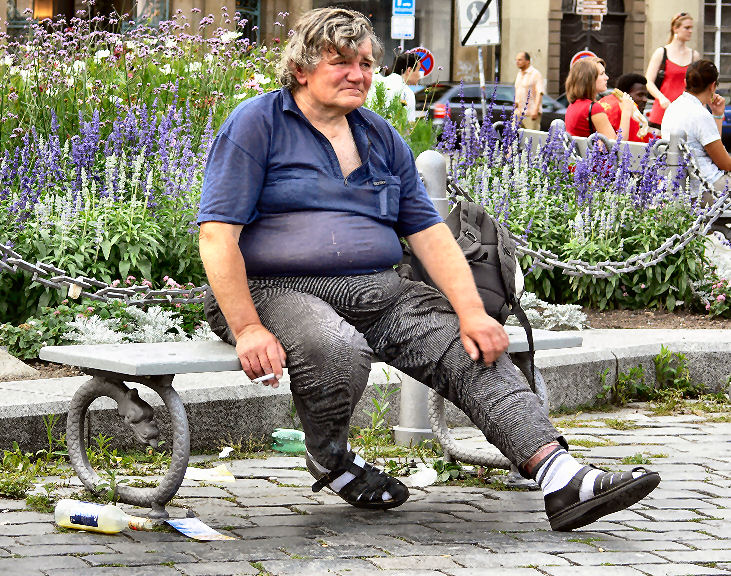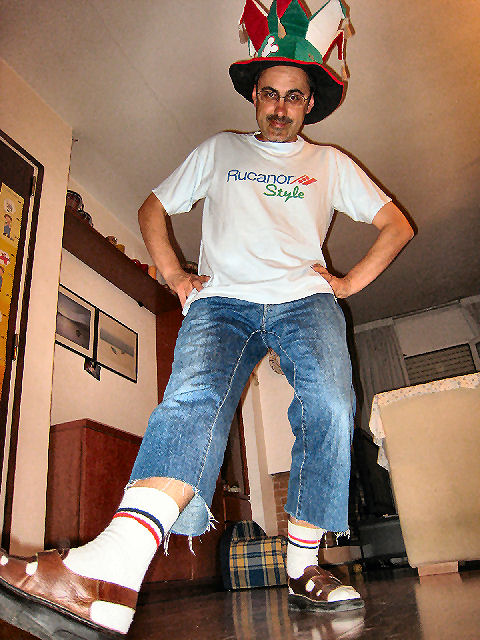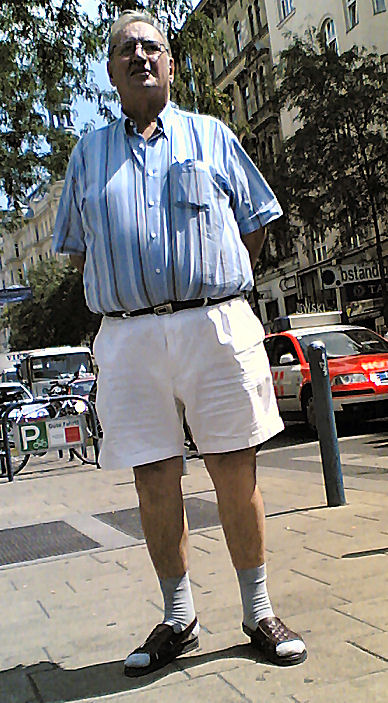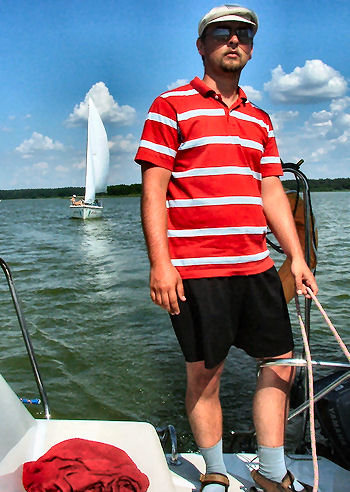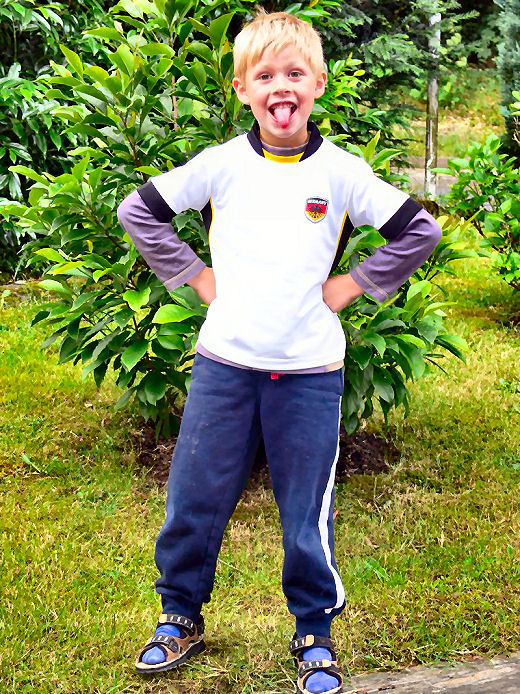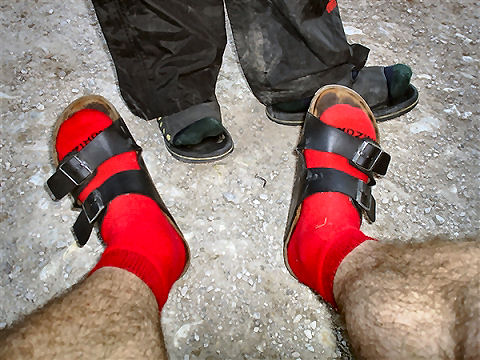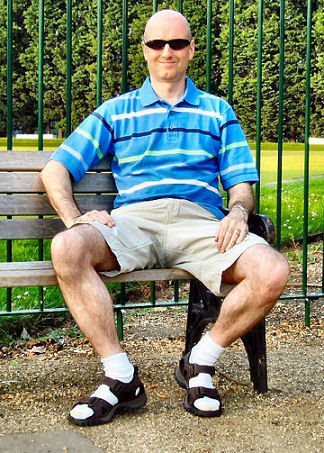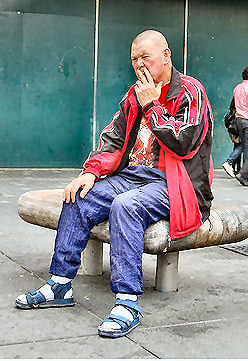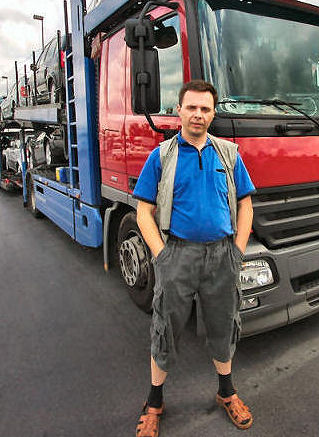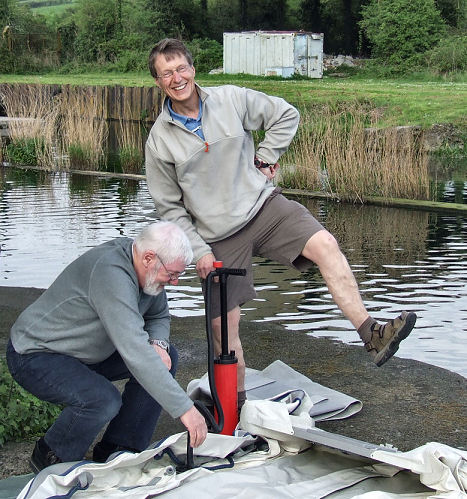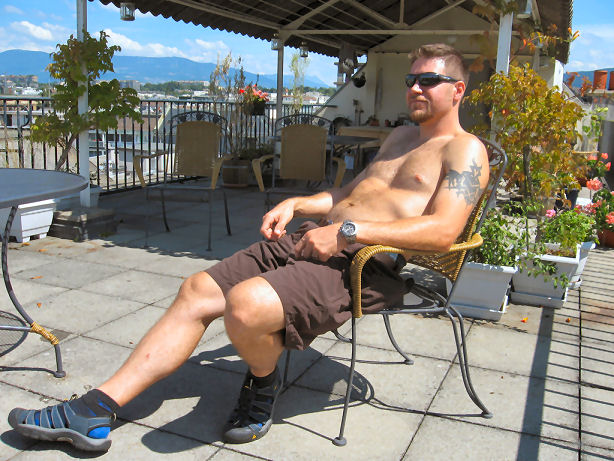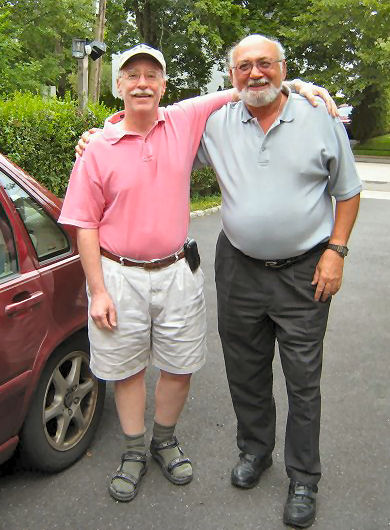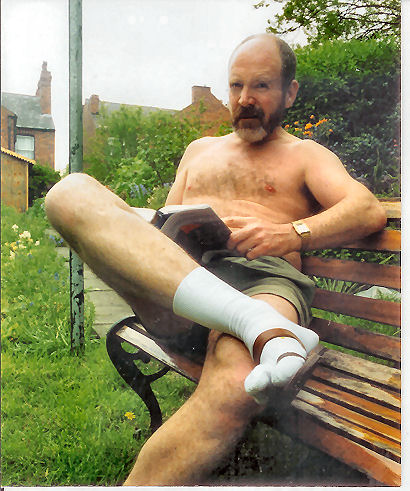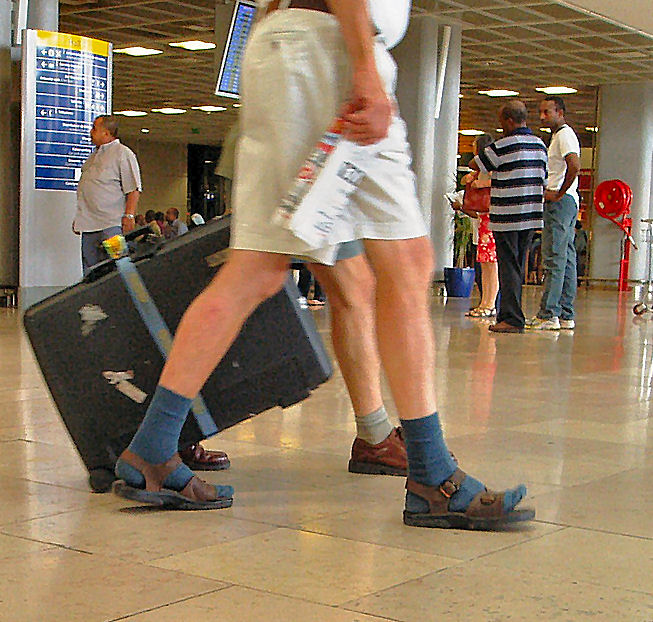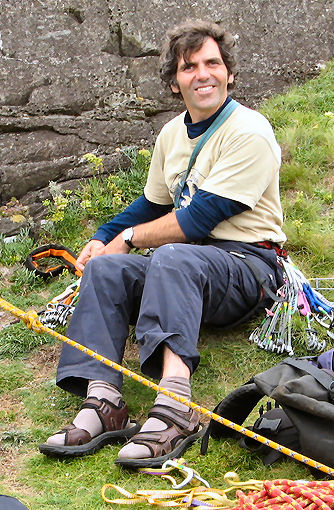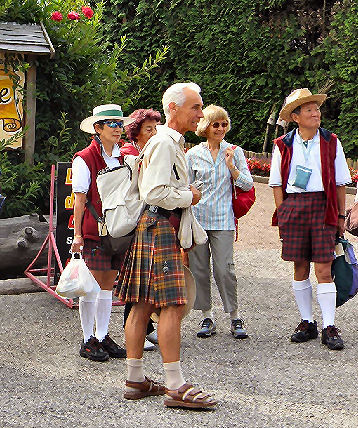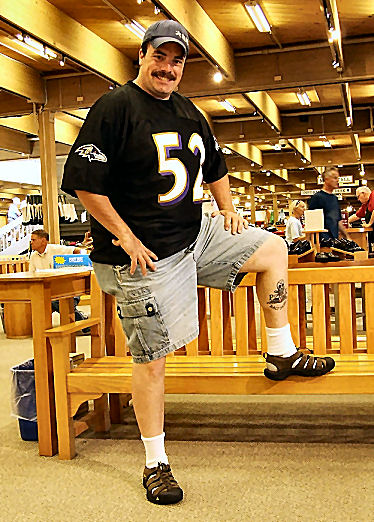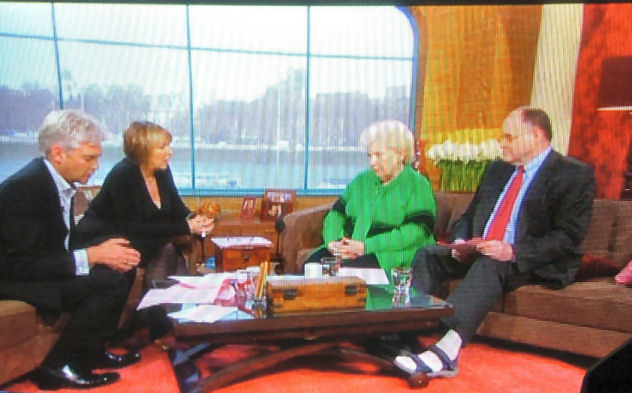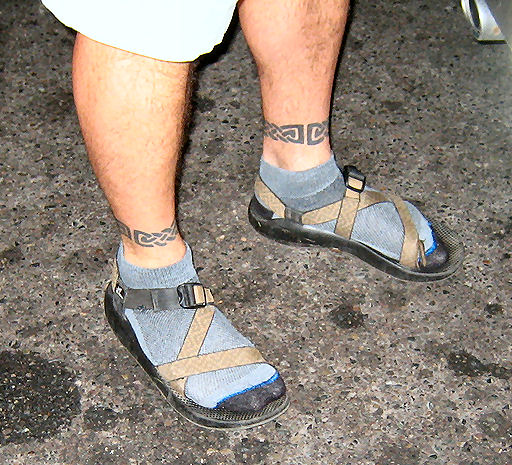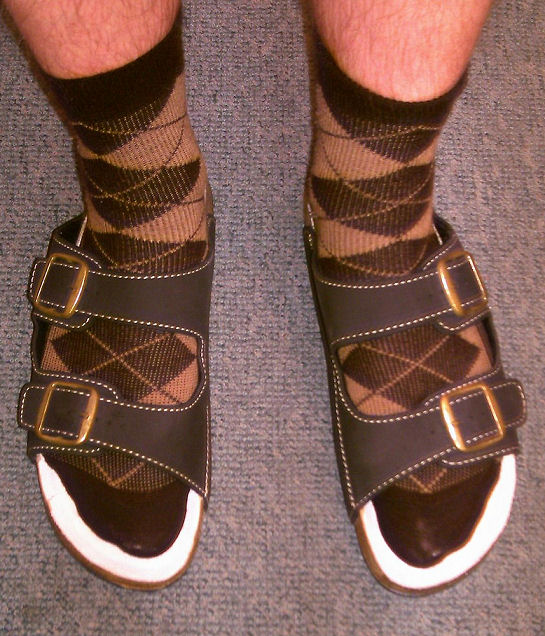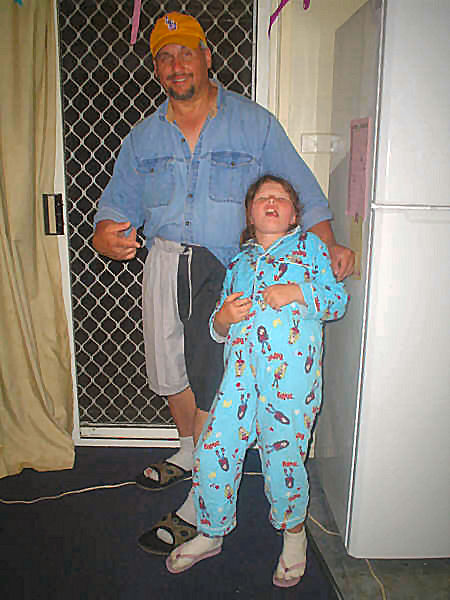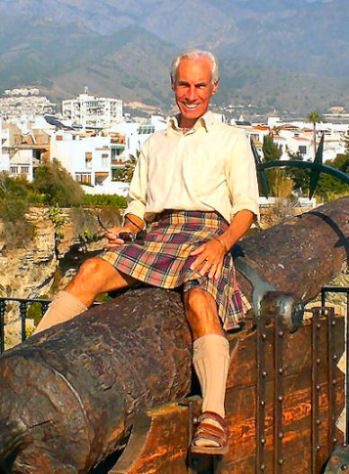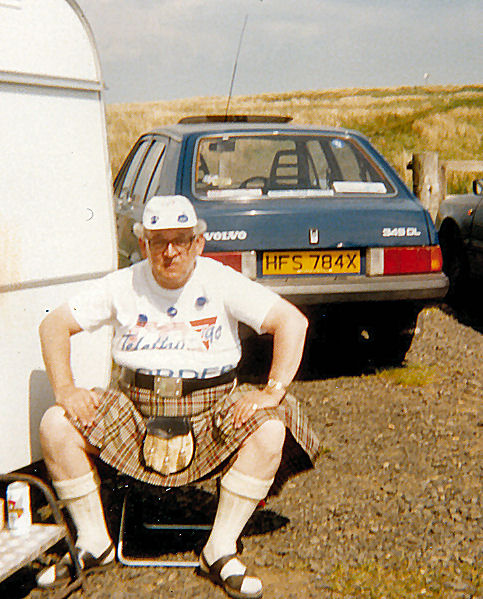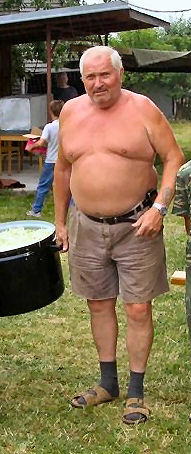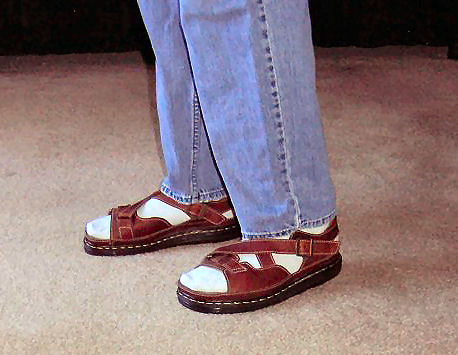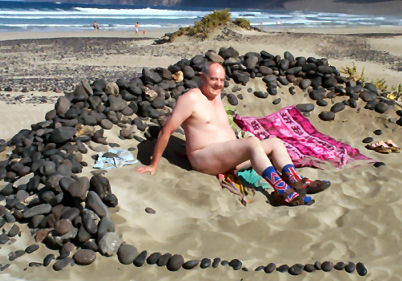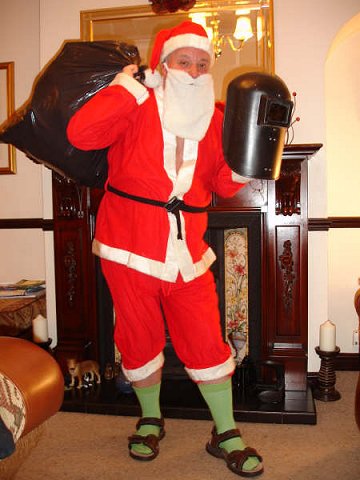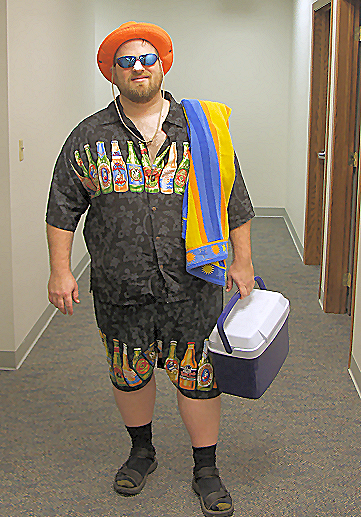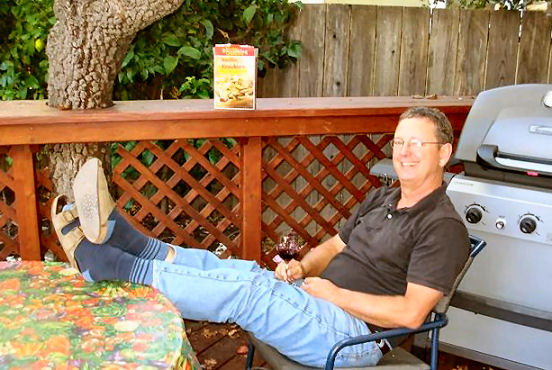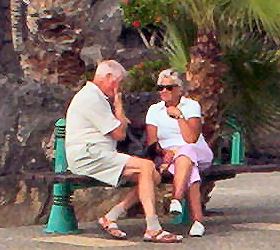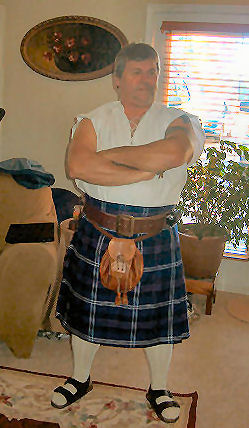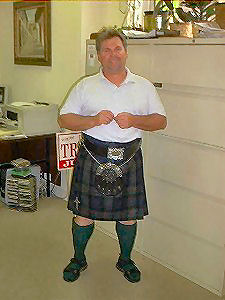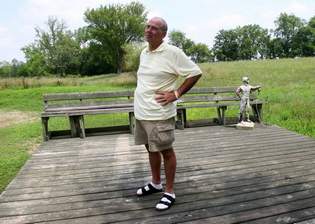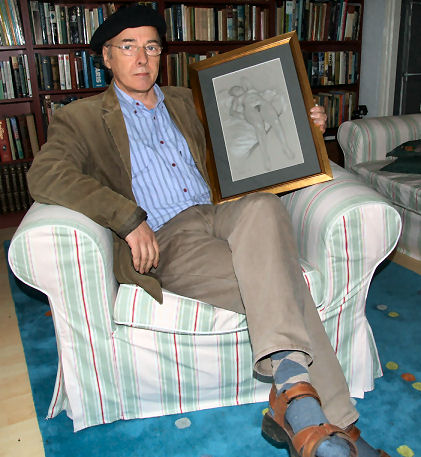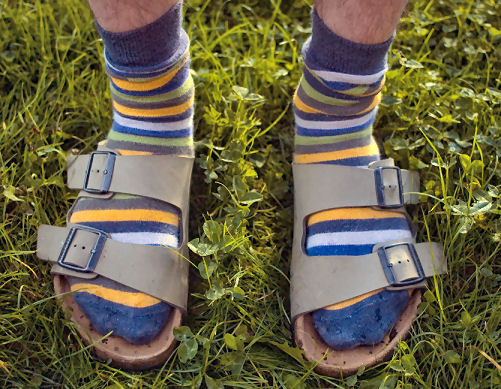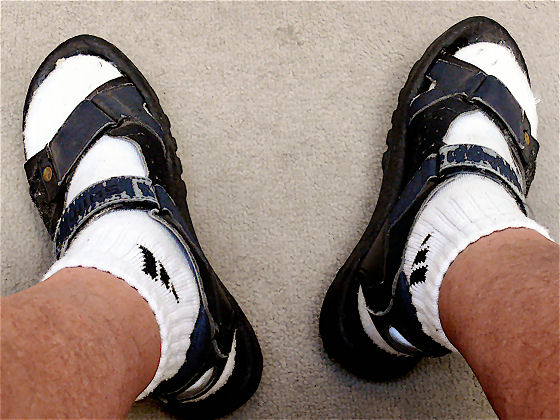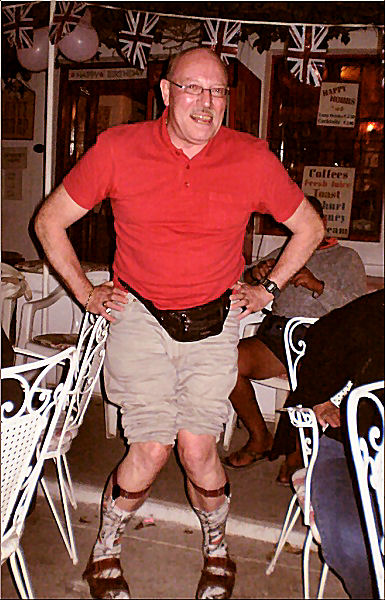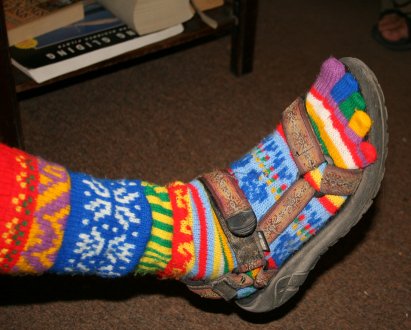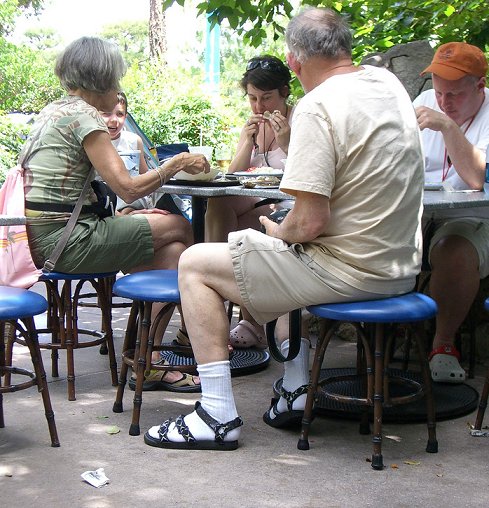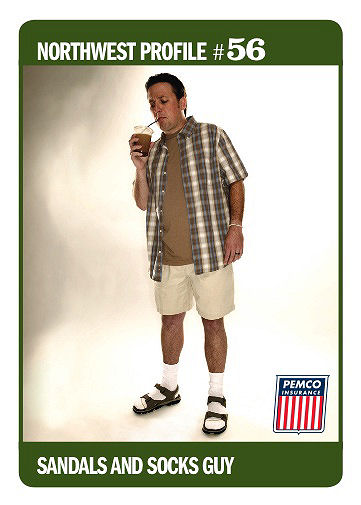 Ad for an American insurance company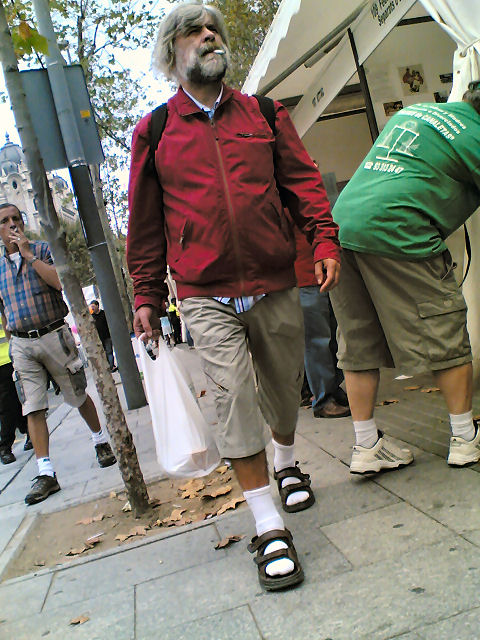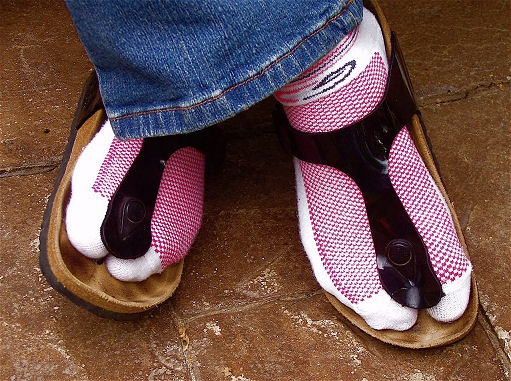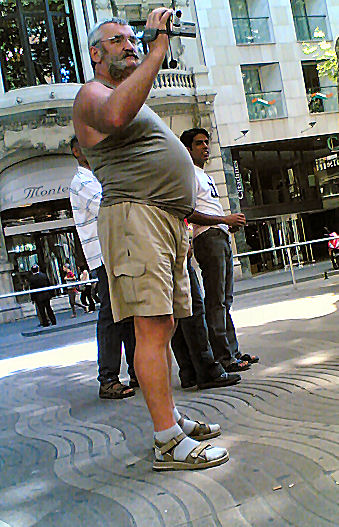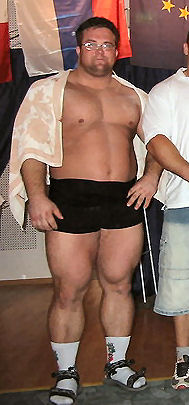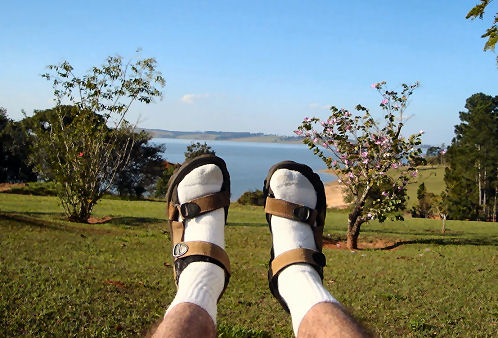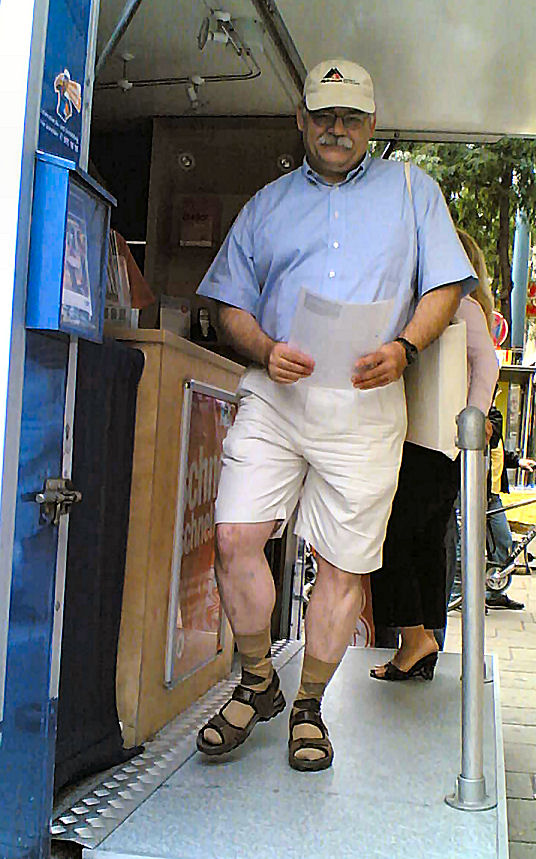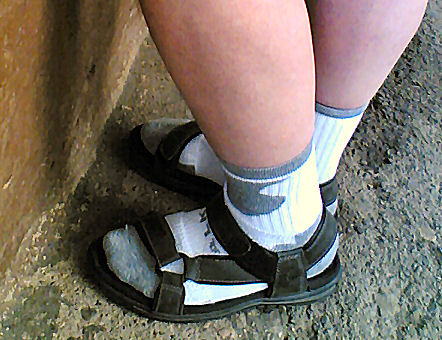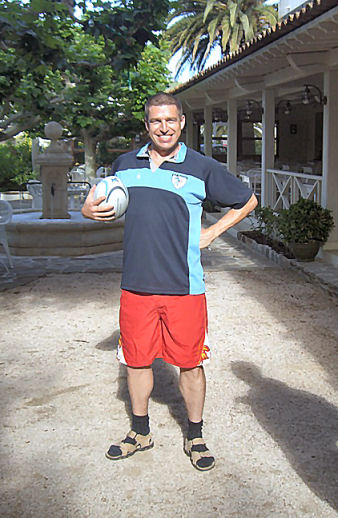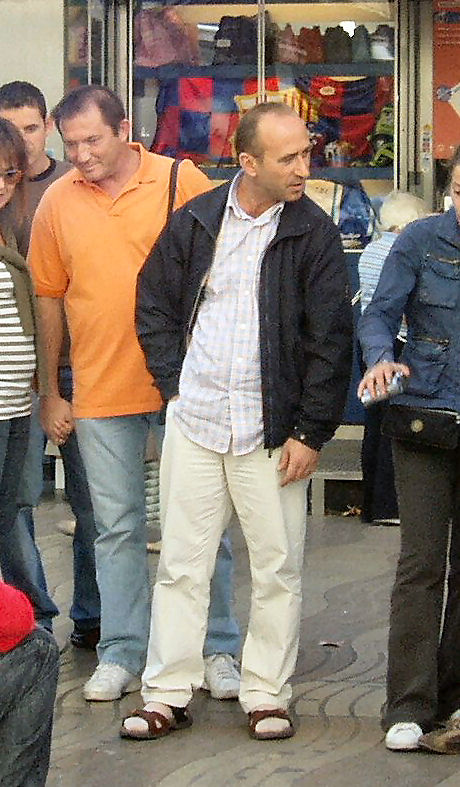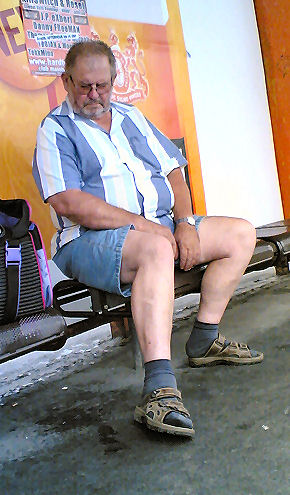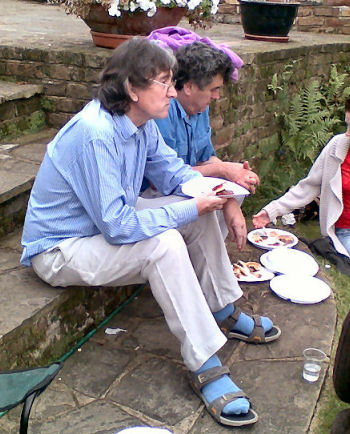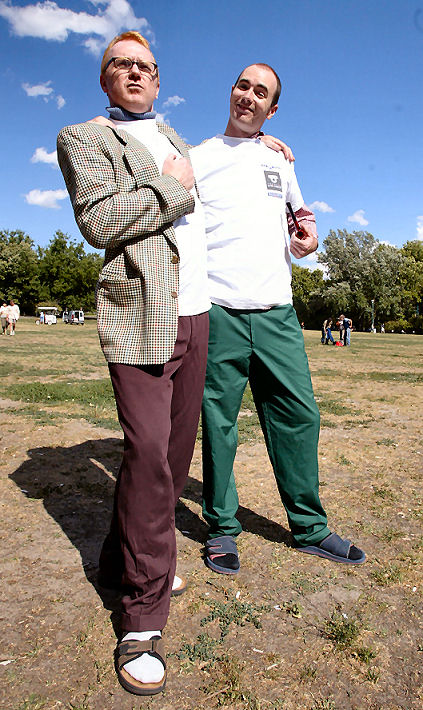 Introducing Quentin & Crisp
Sign their sandals and socks petition
click here
And for their new SANSOCK video on You Tube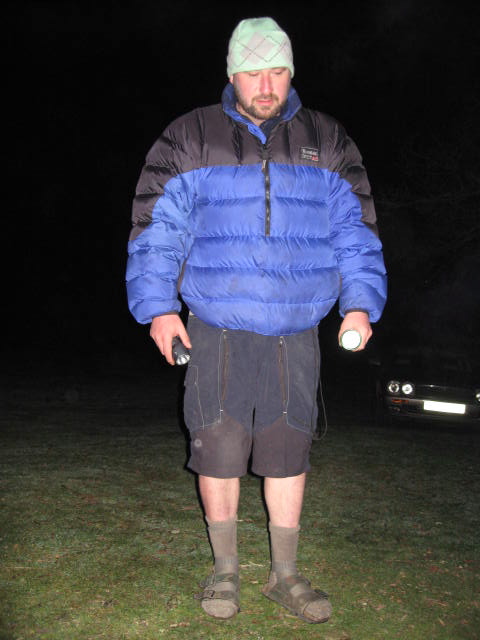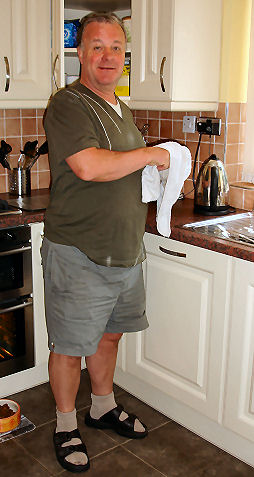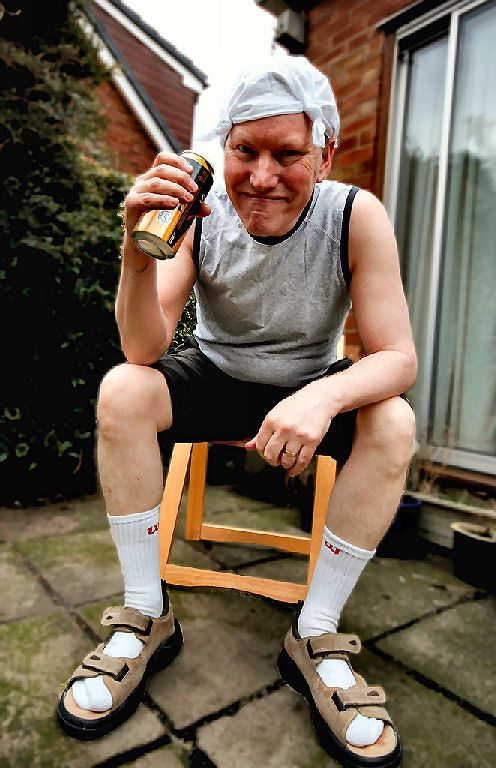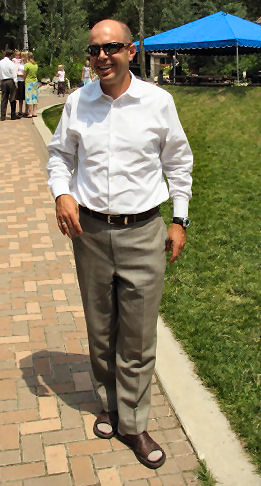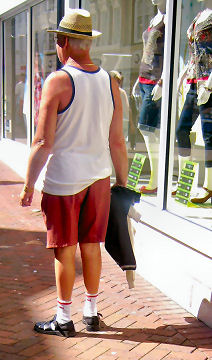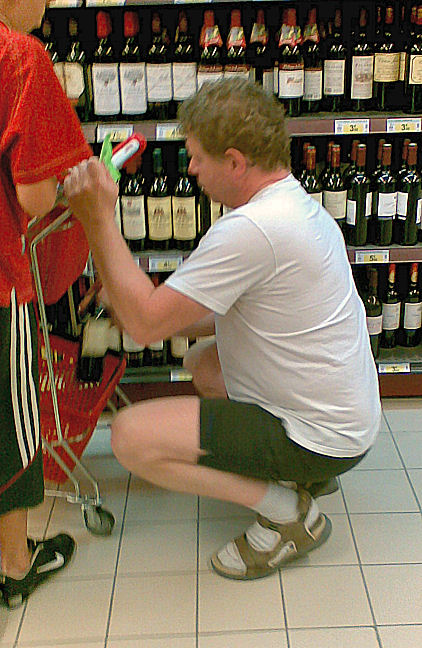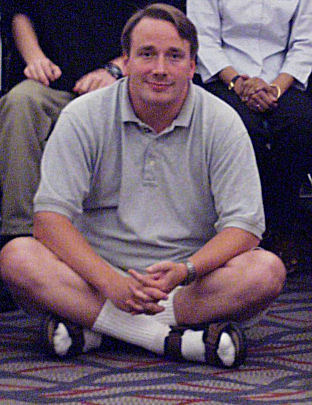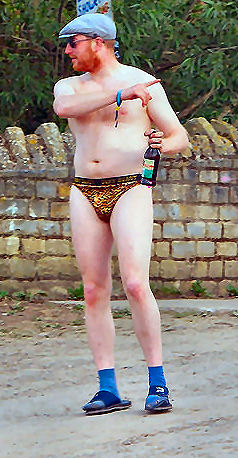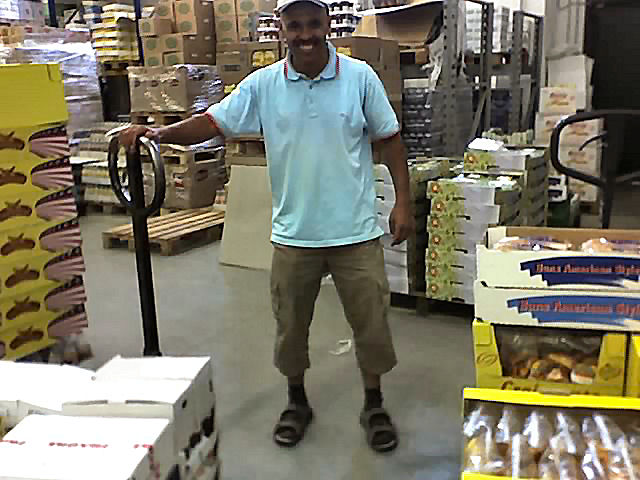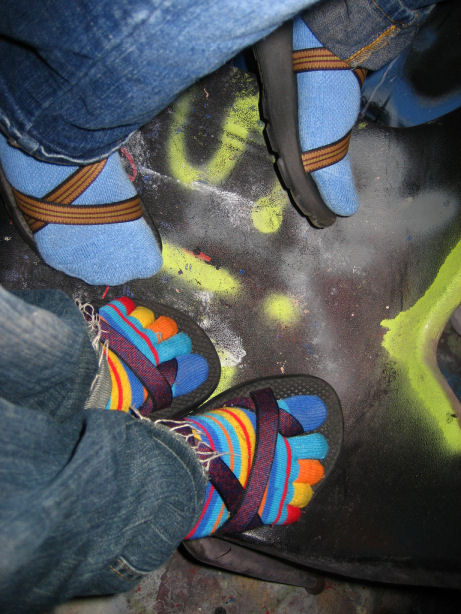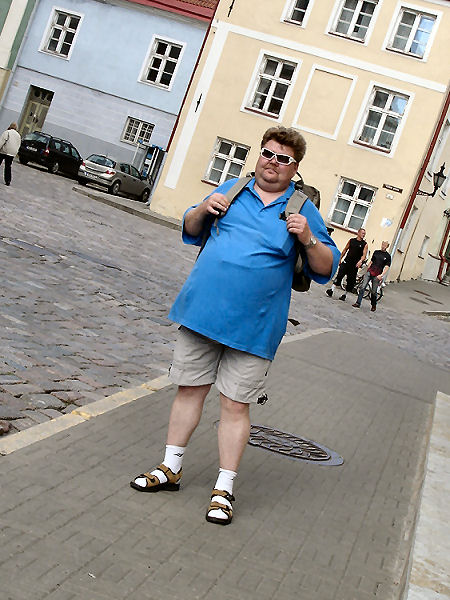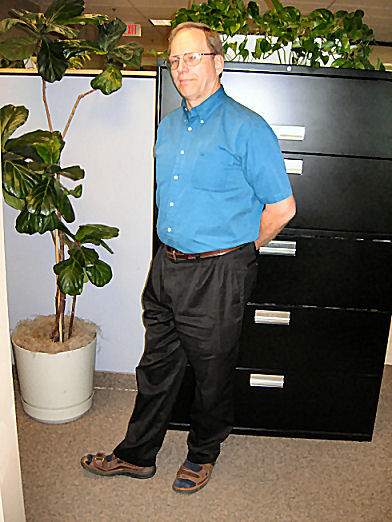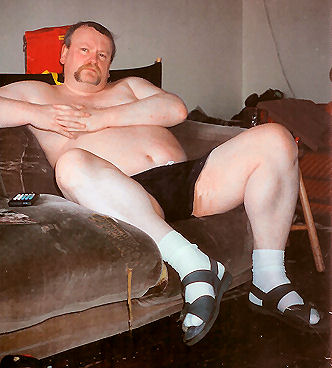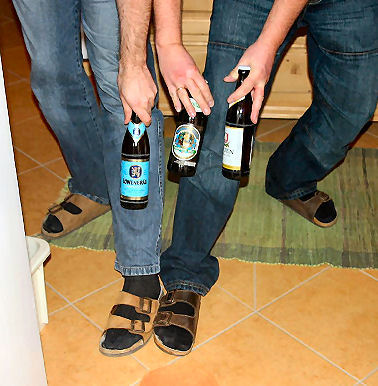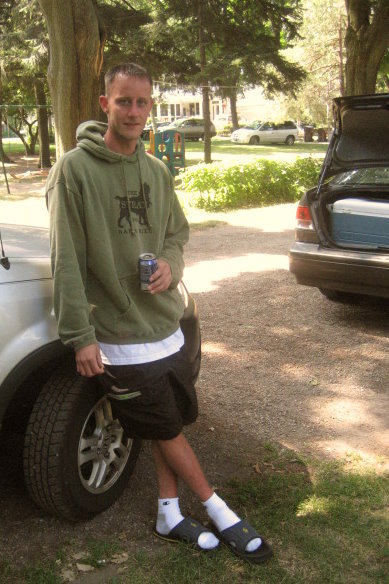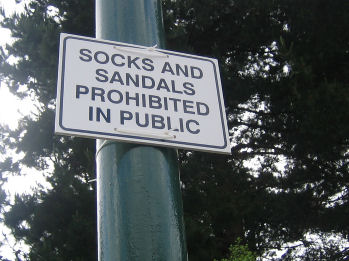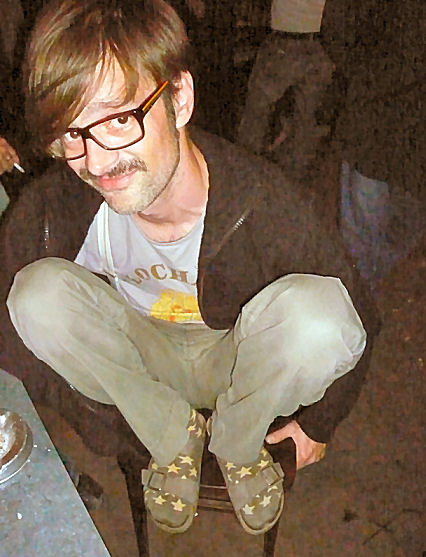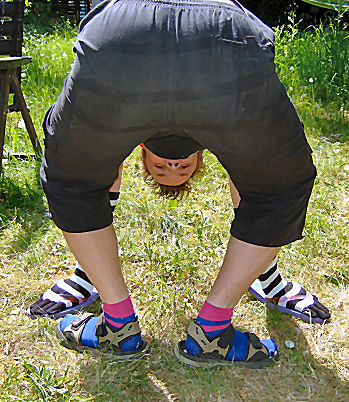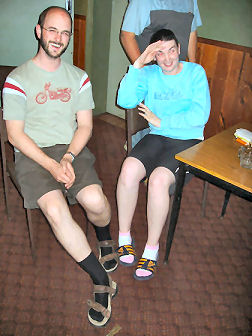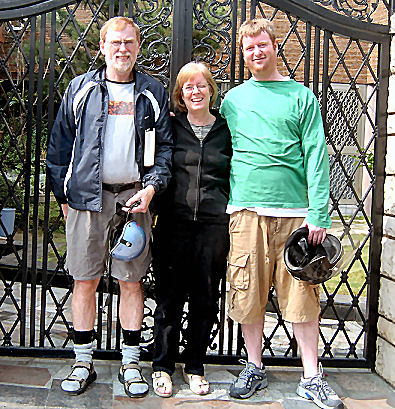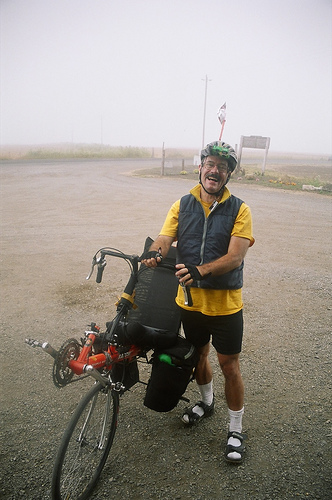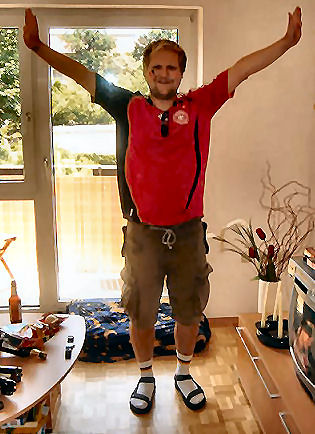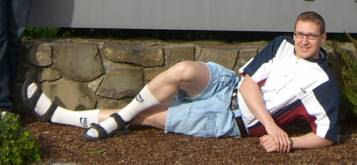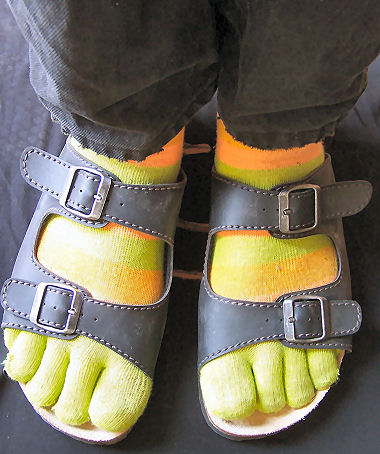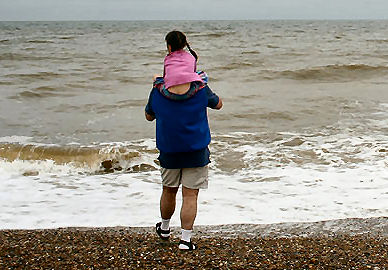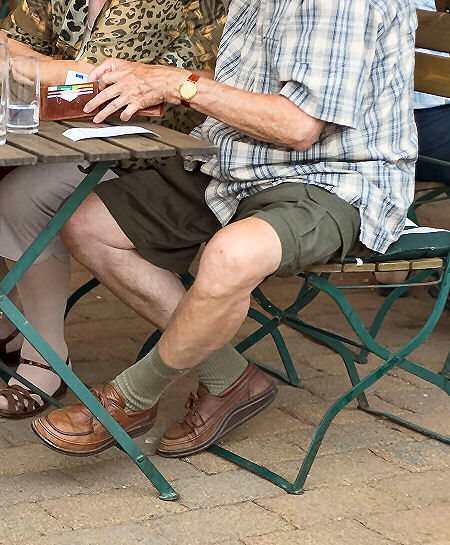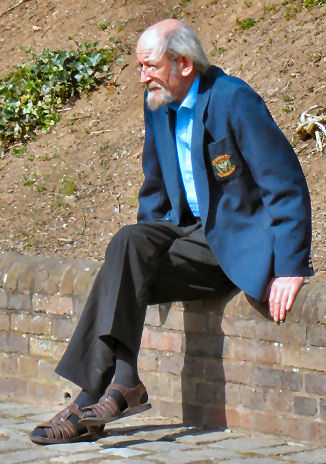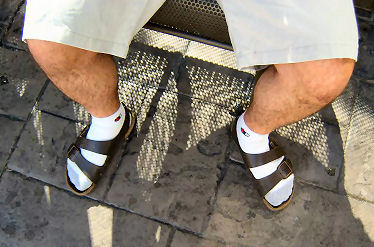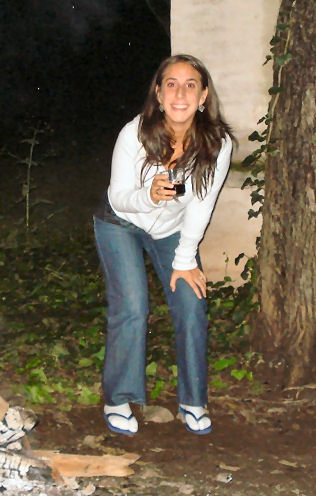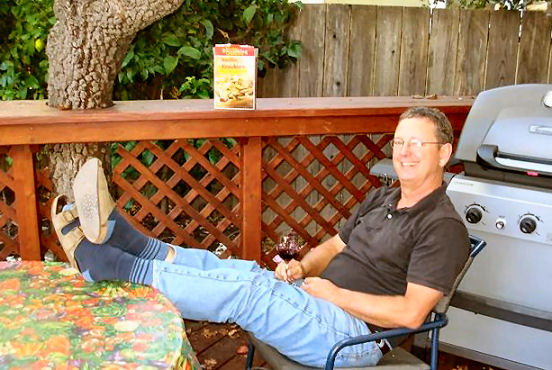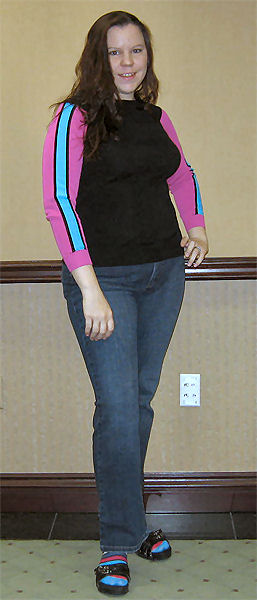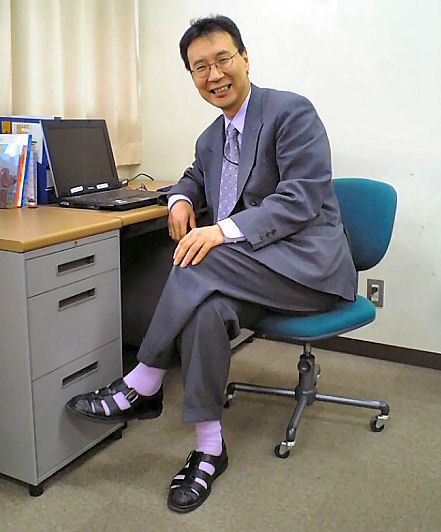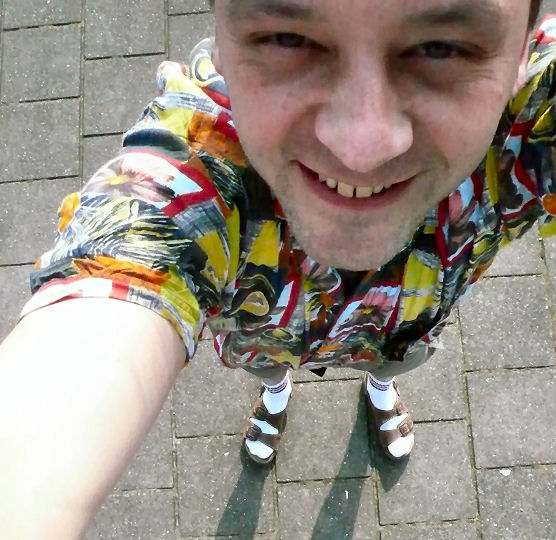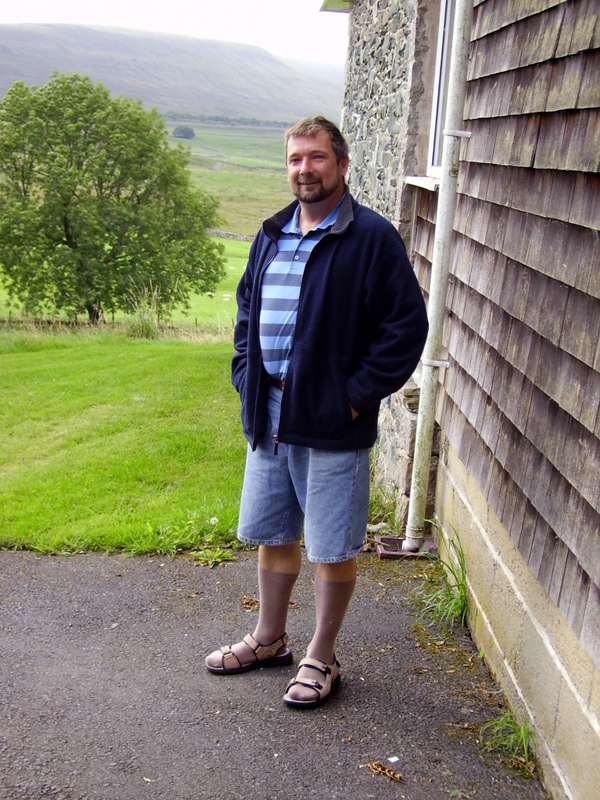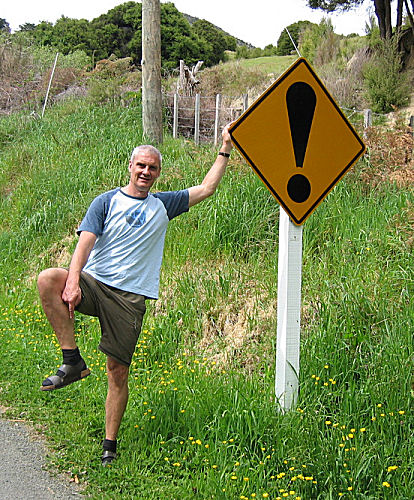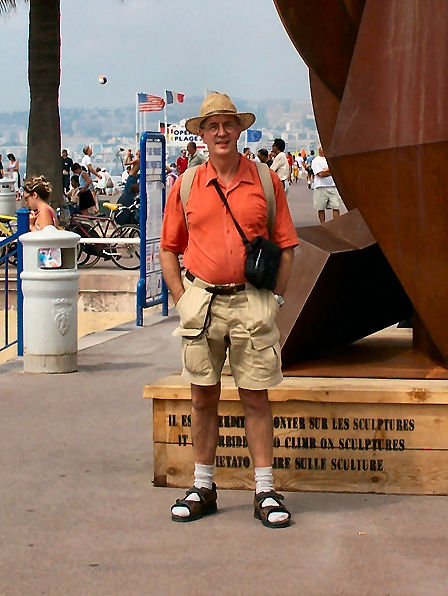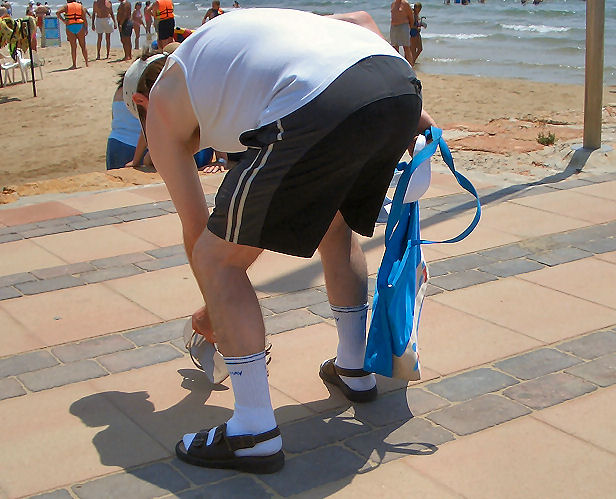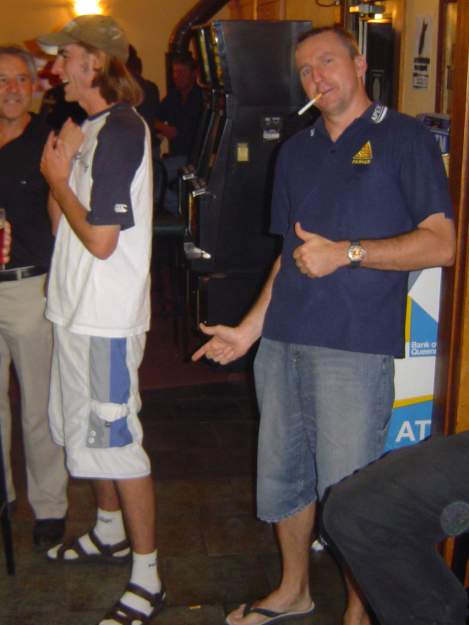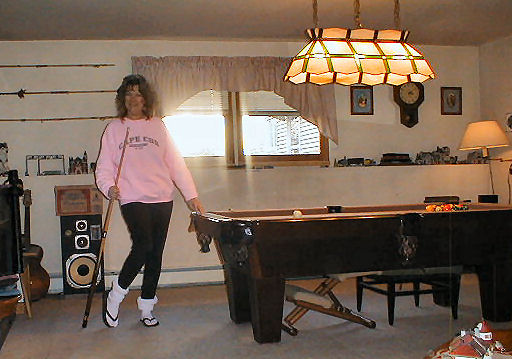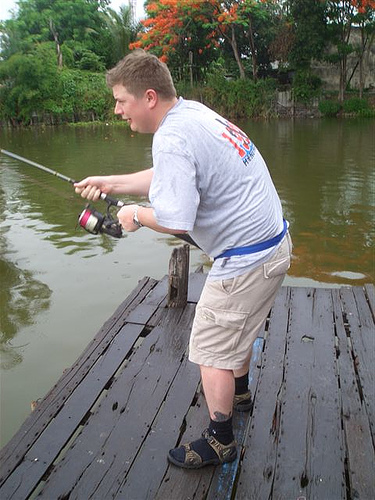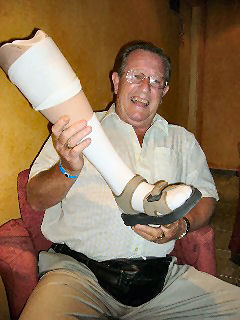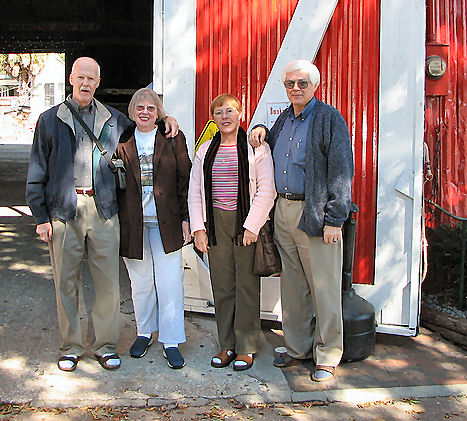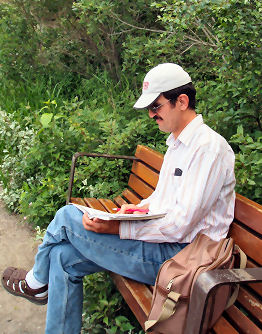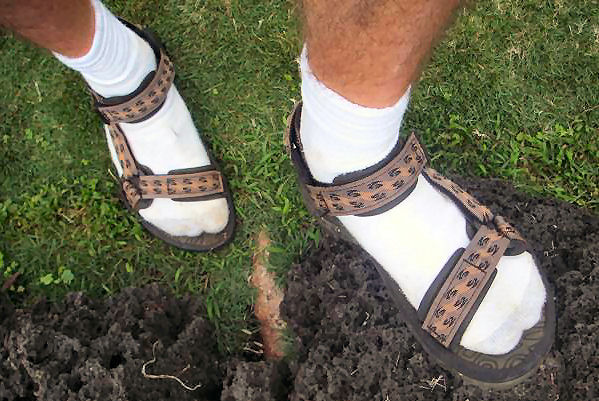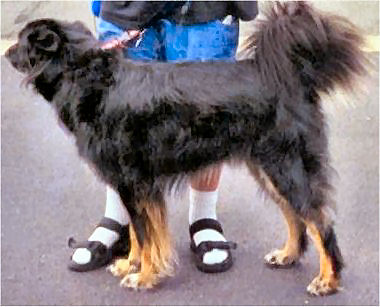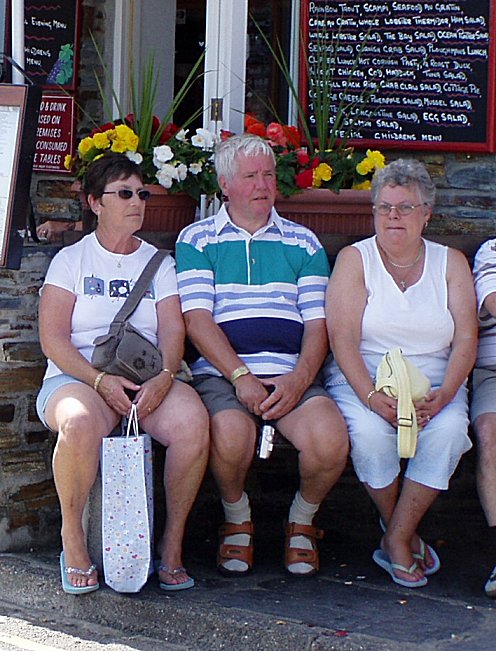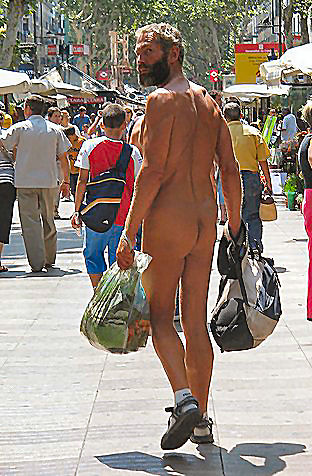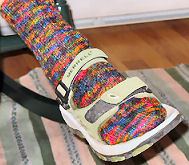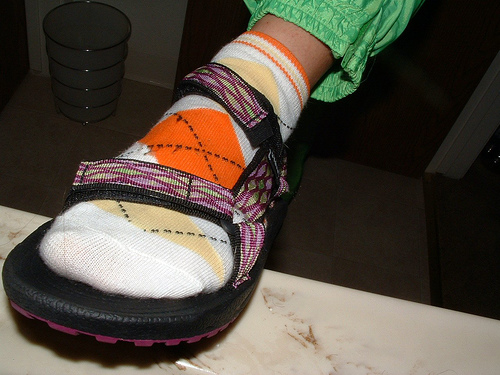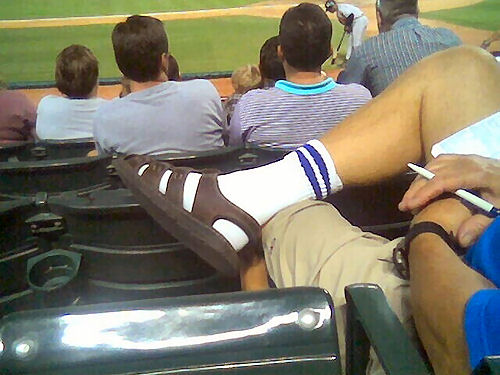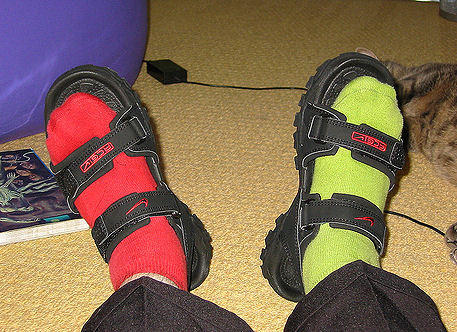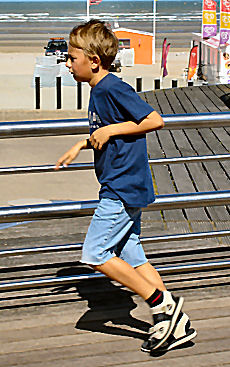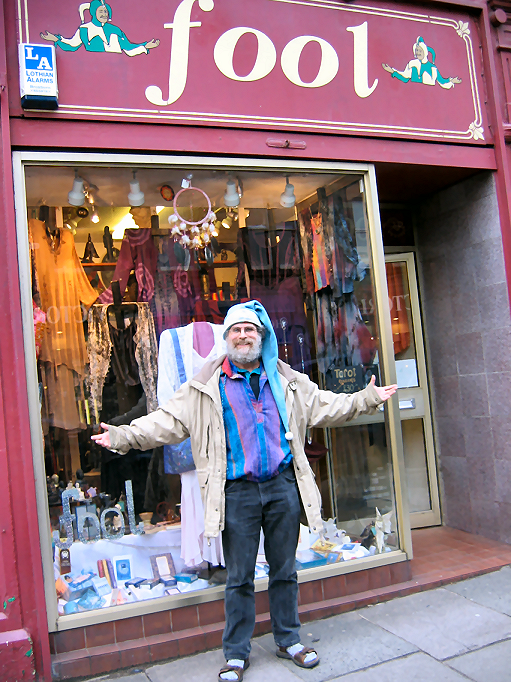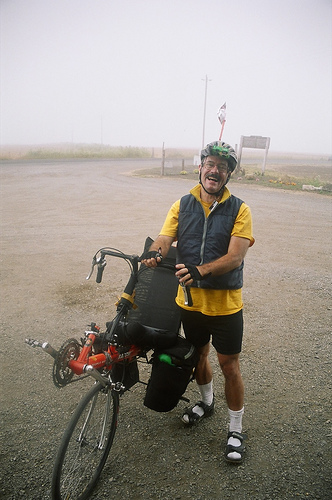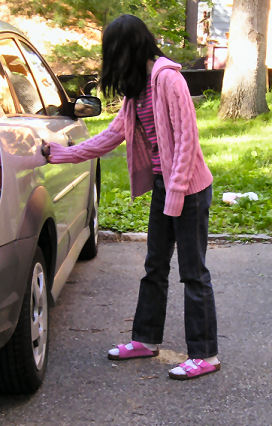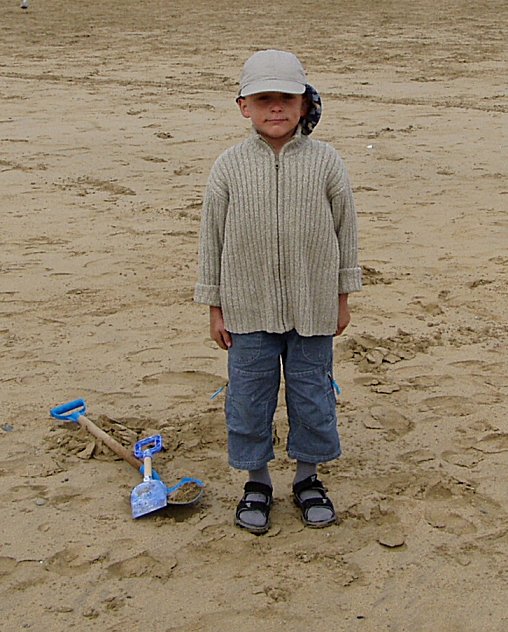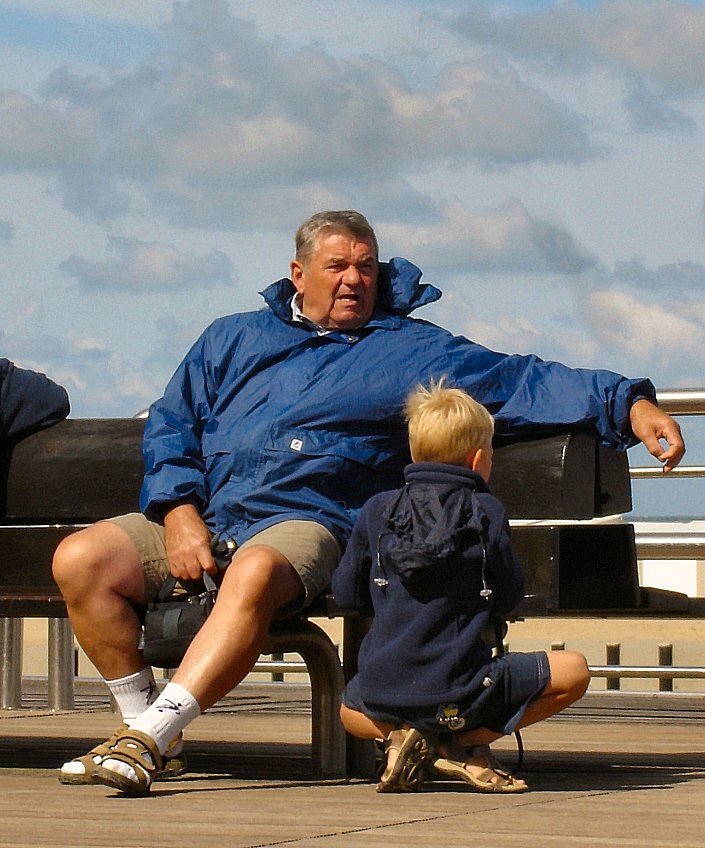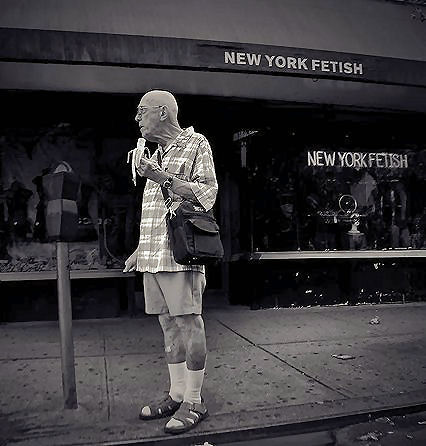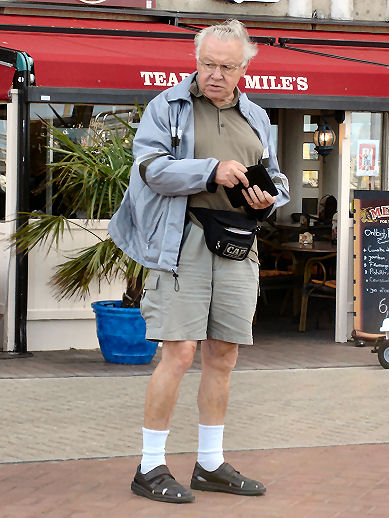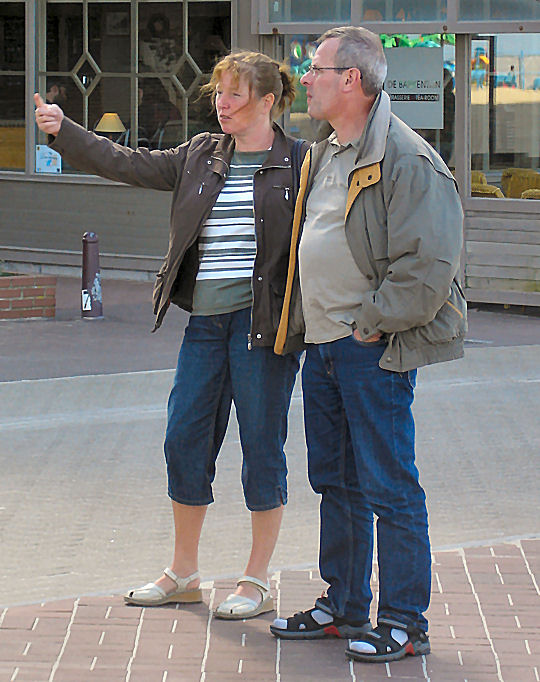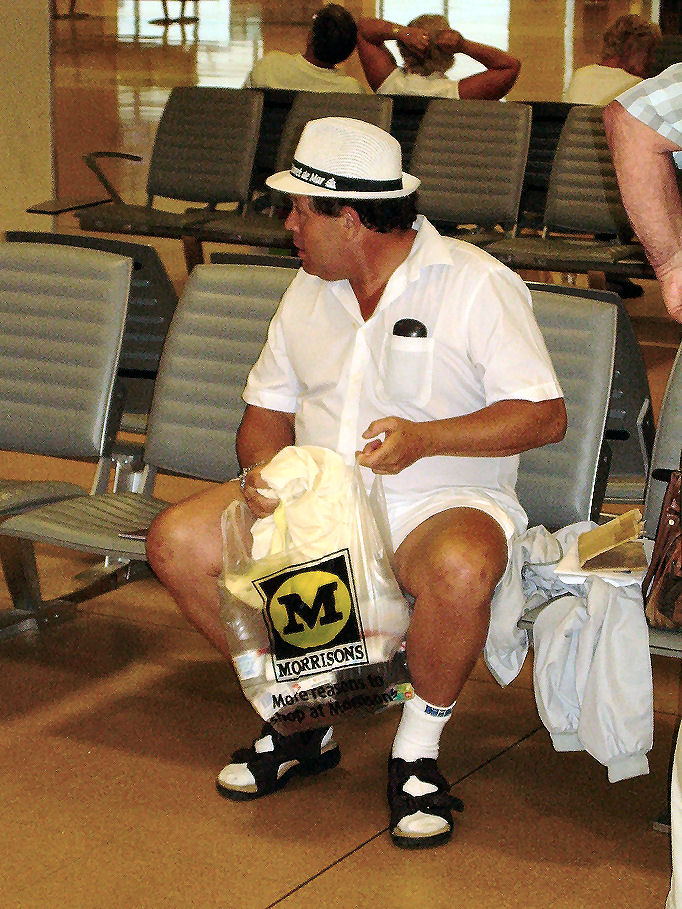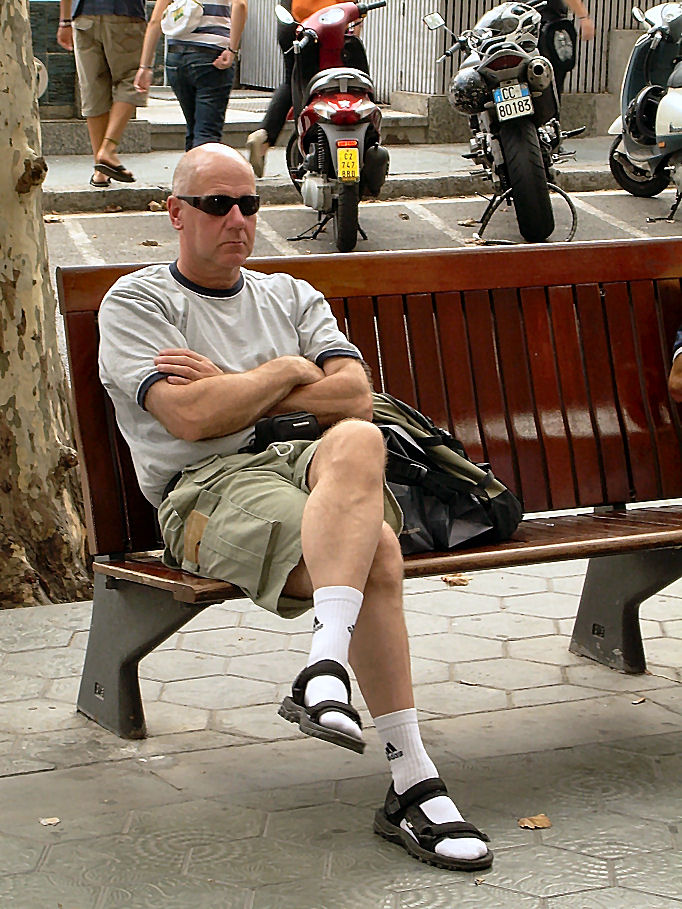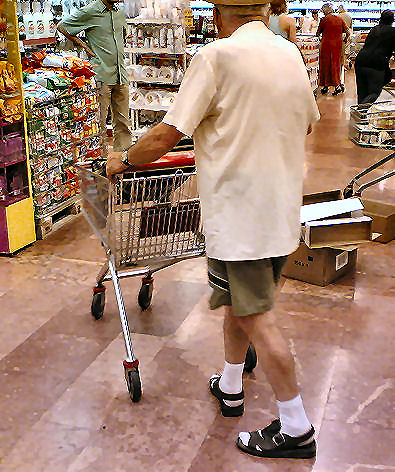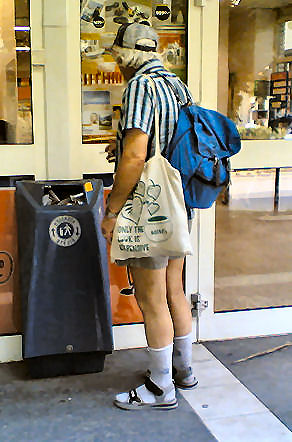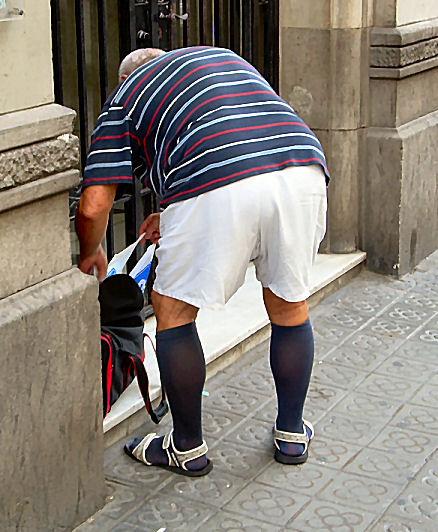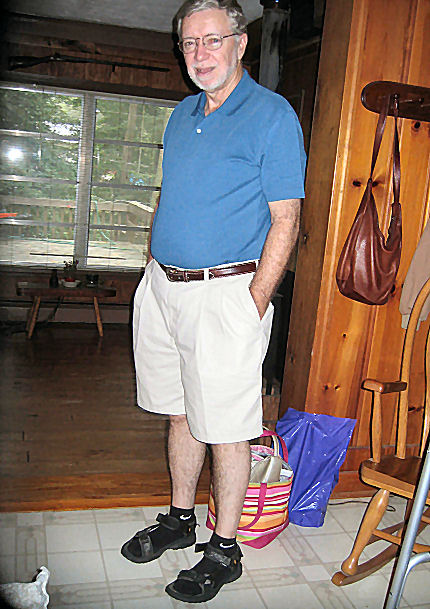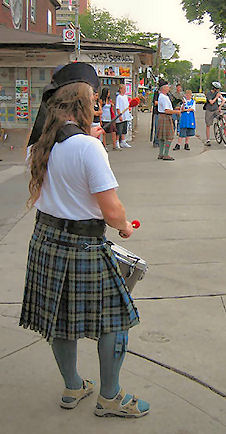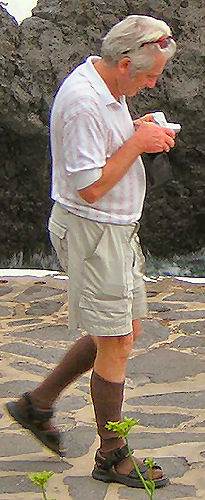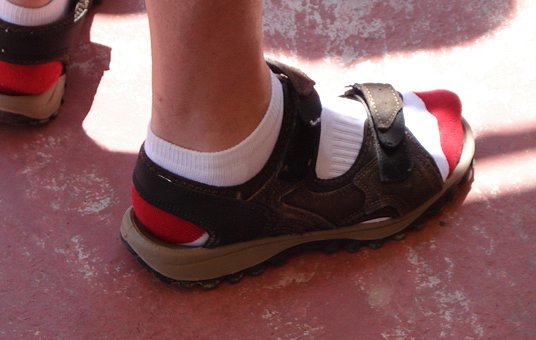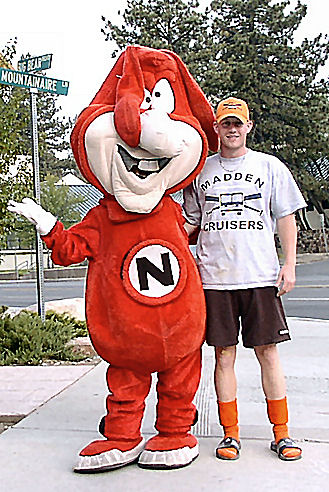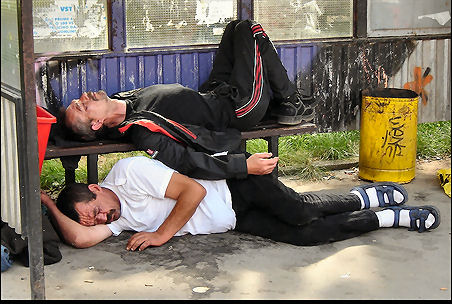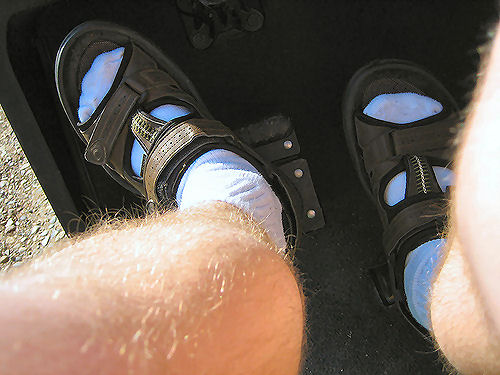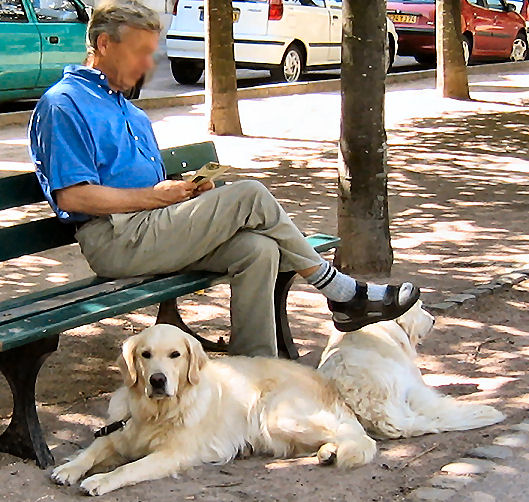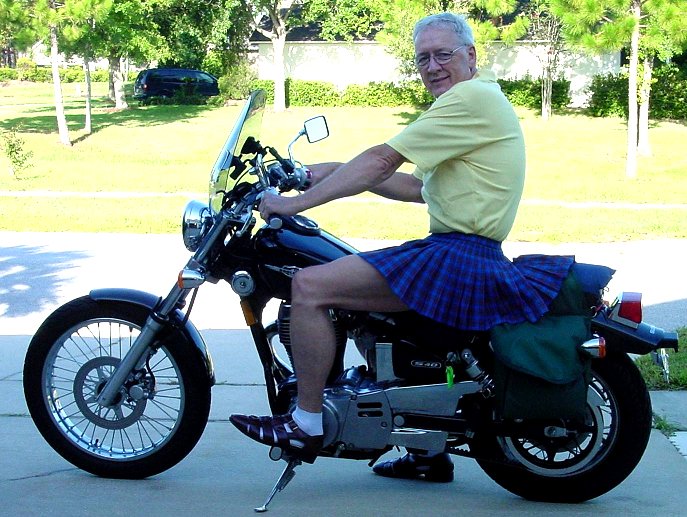 PADSTOW IN CORNWALL PROVIDED THIS LITTLE CROP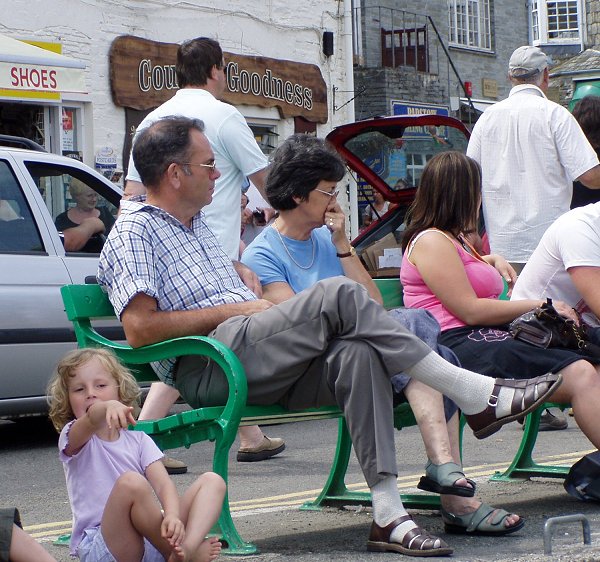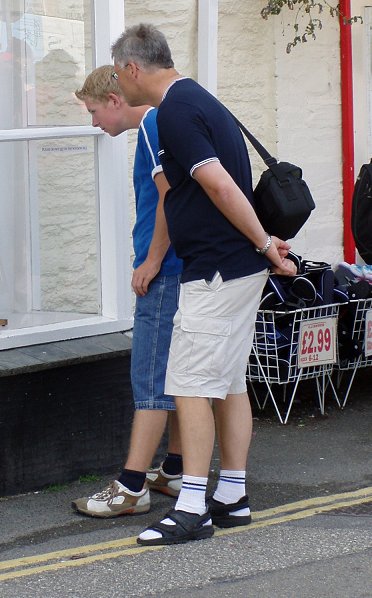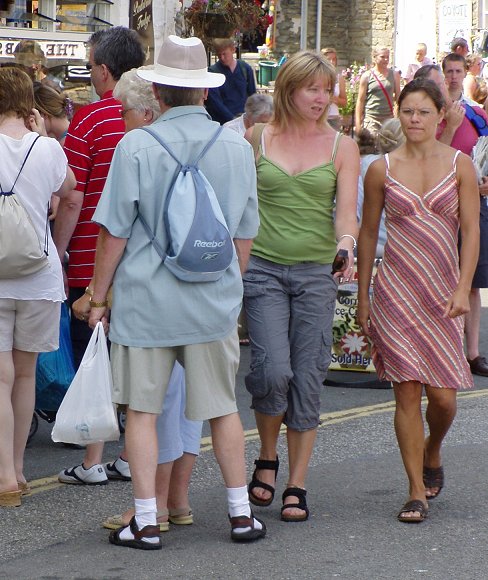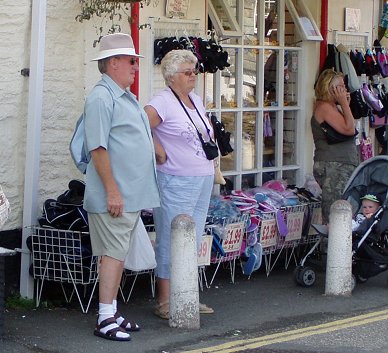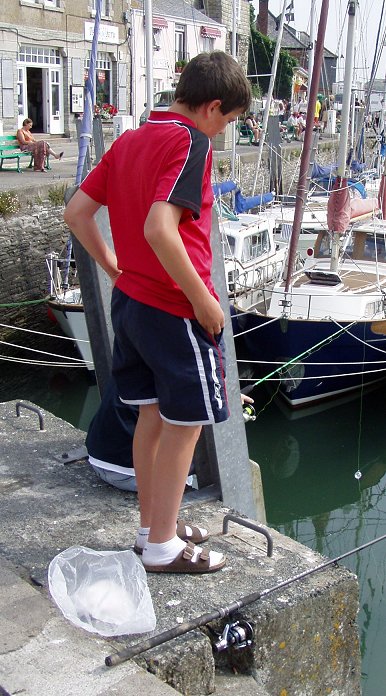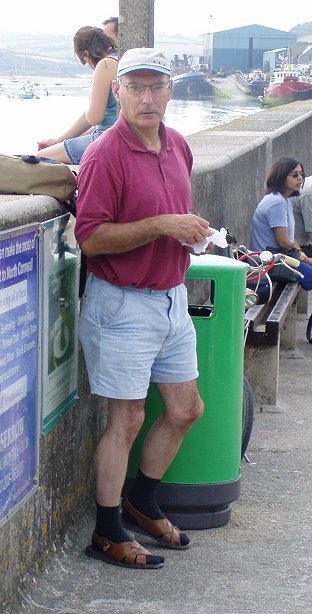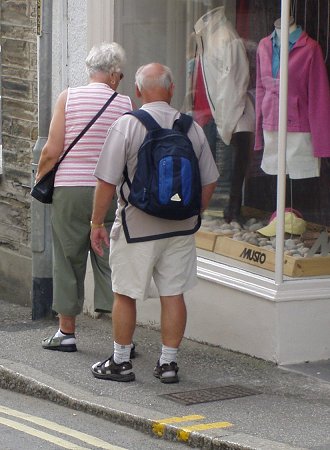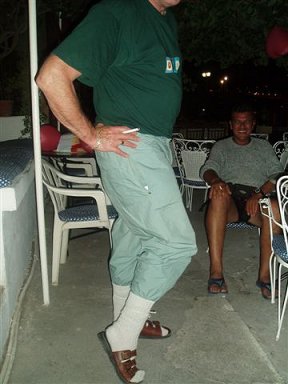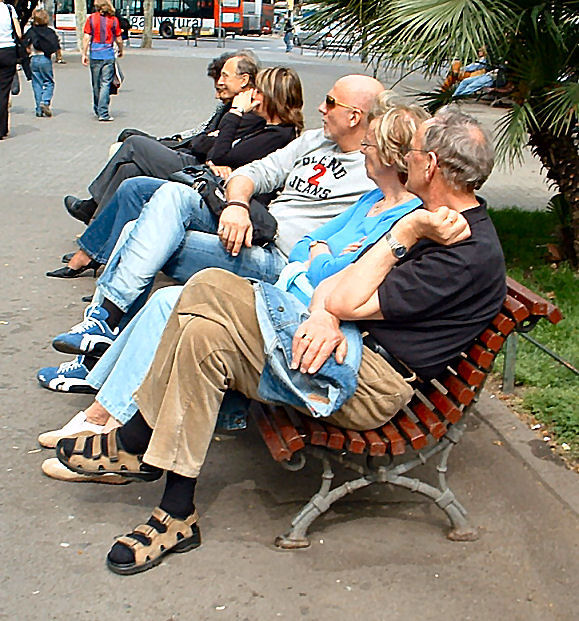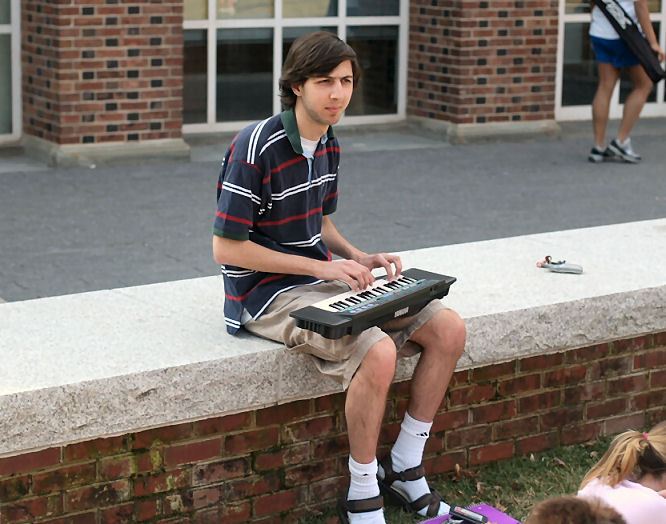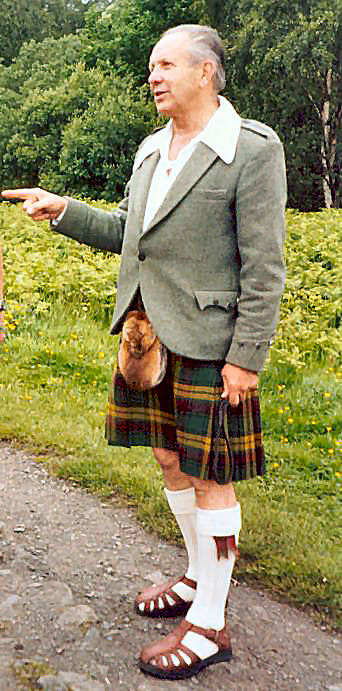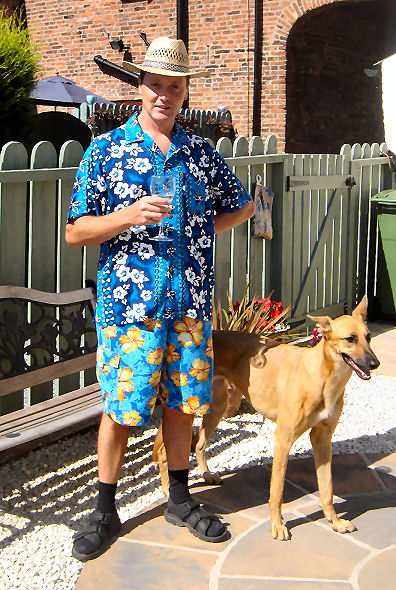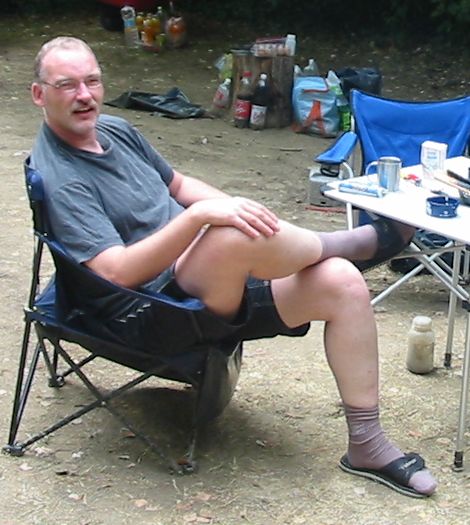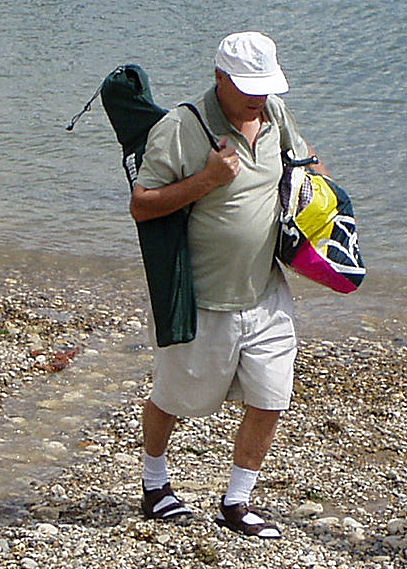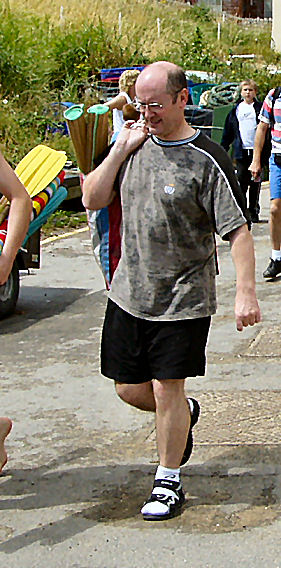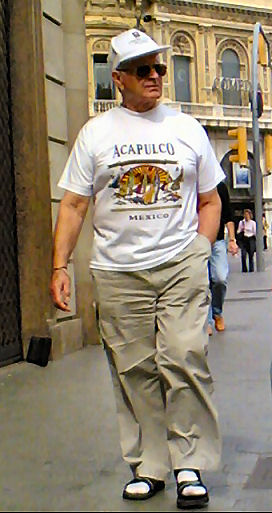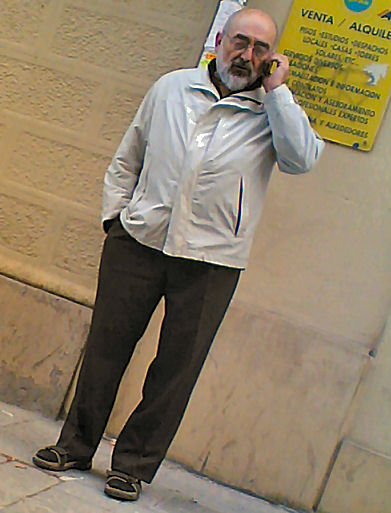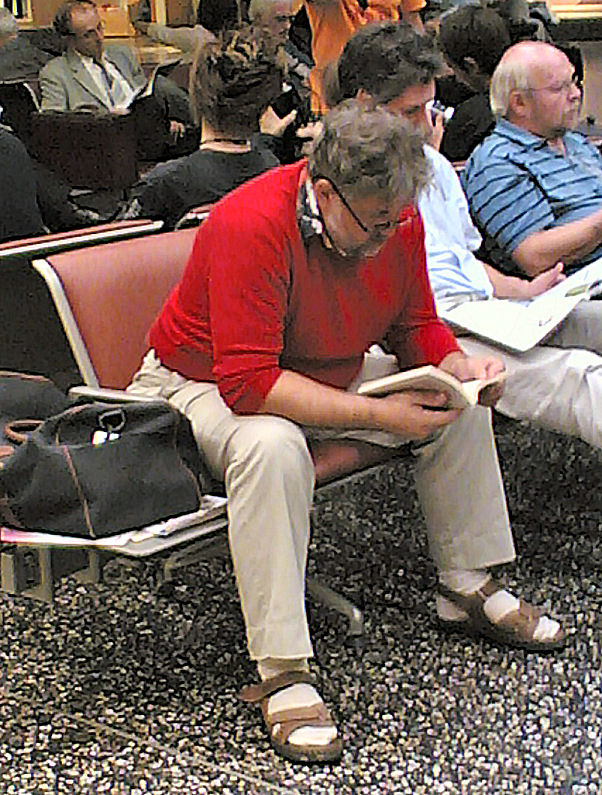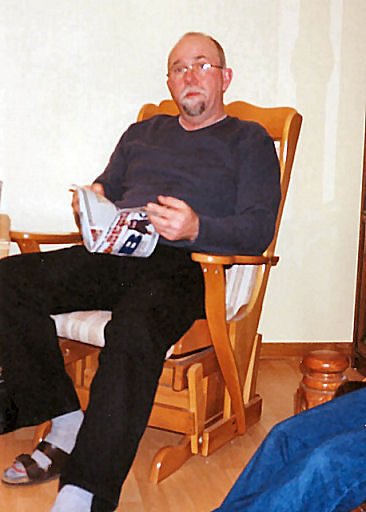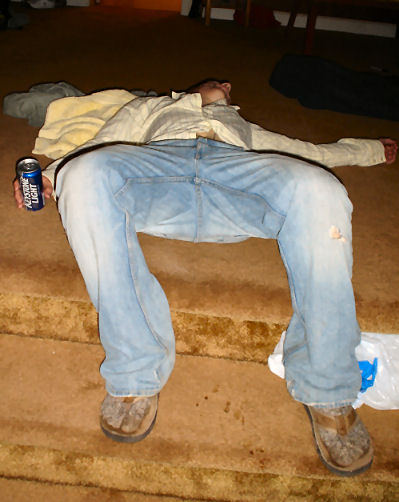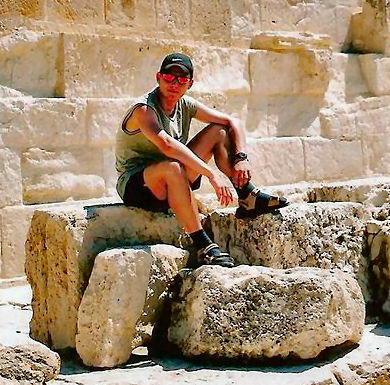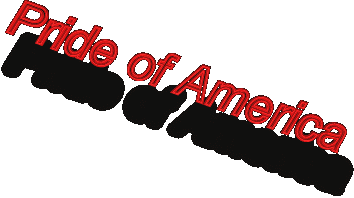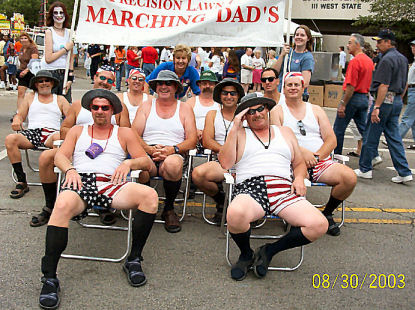 Click the picture to see them in action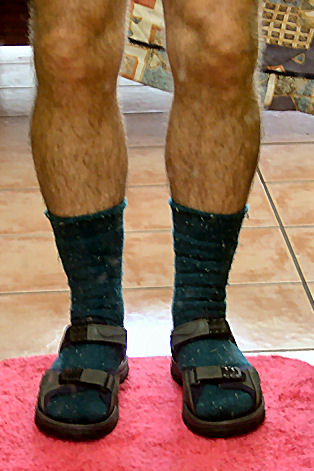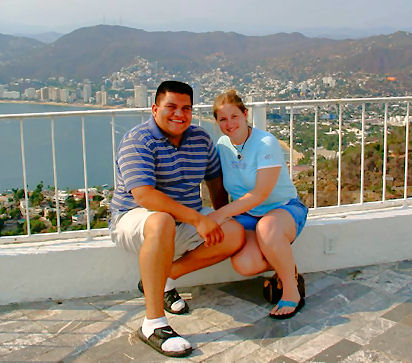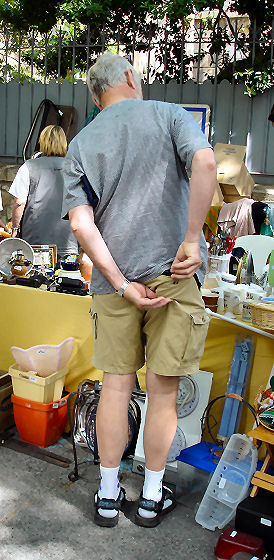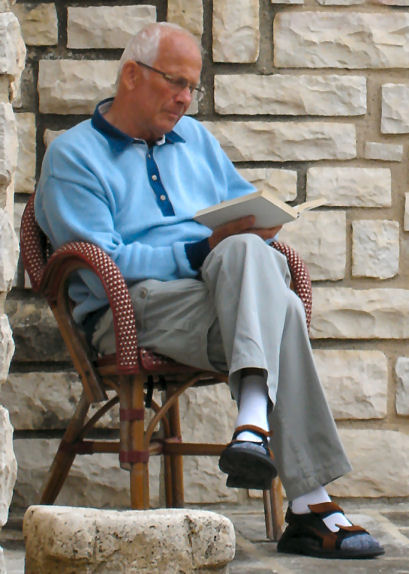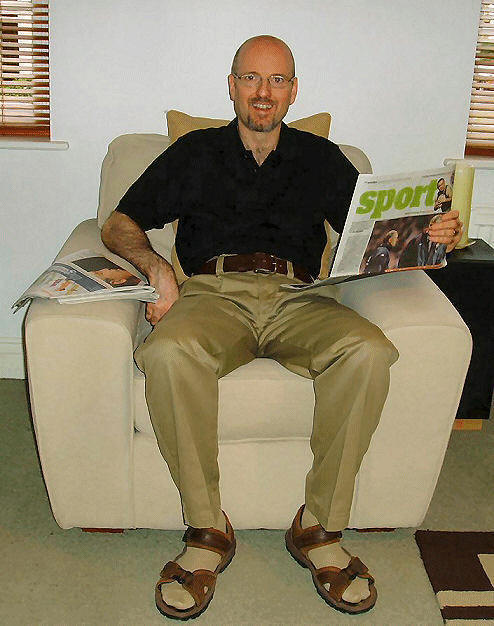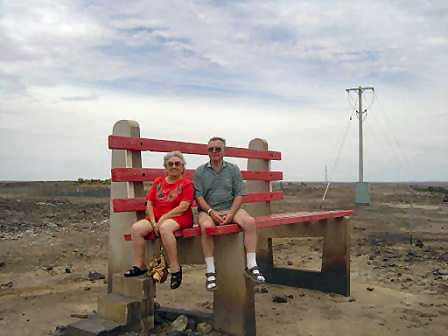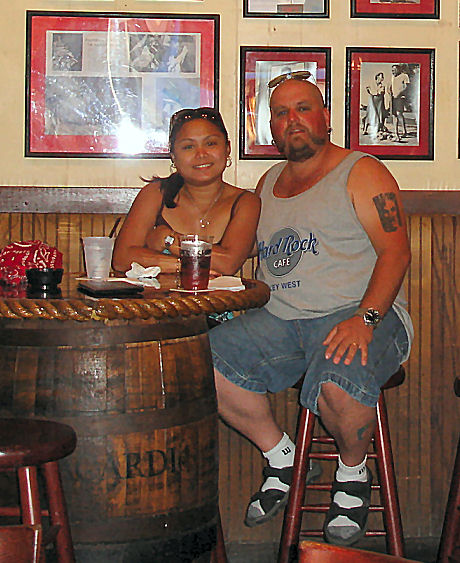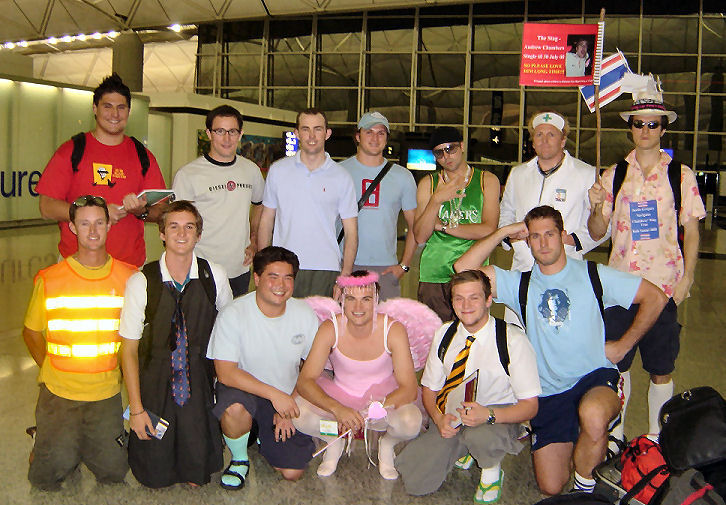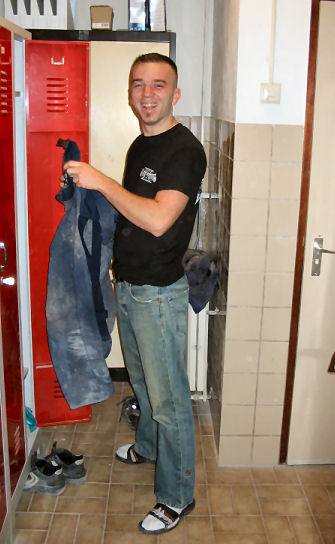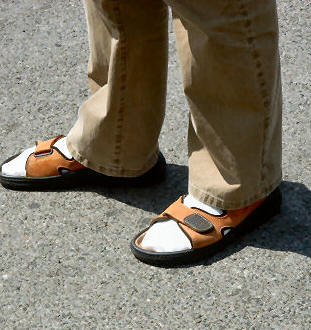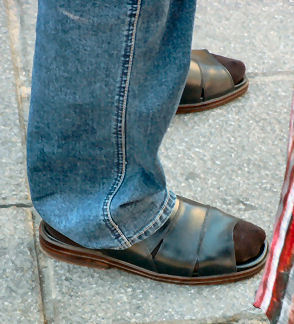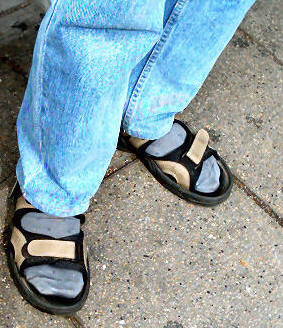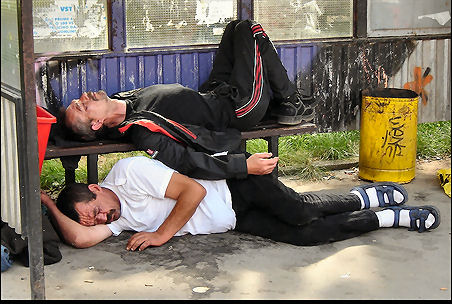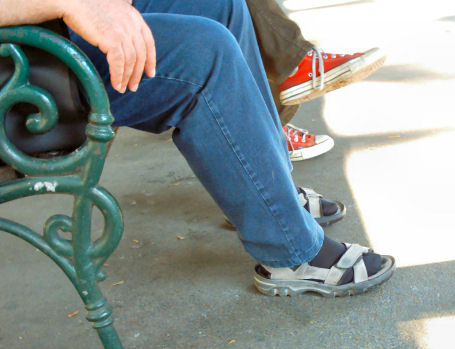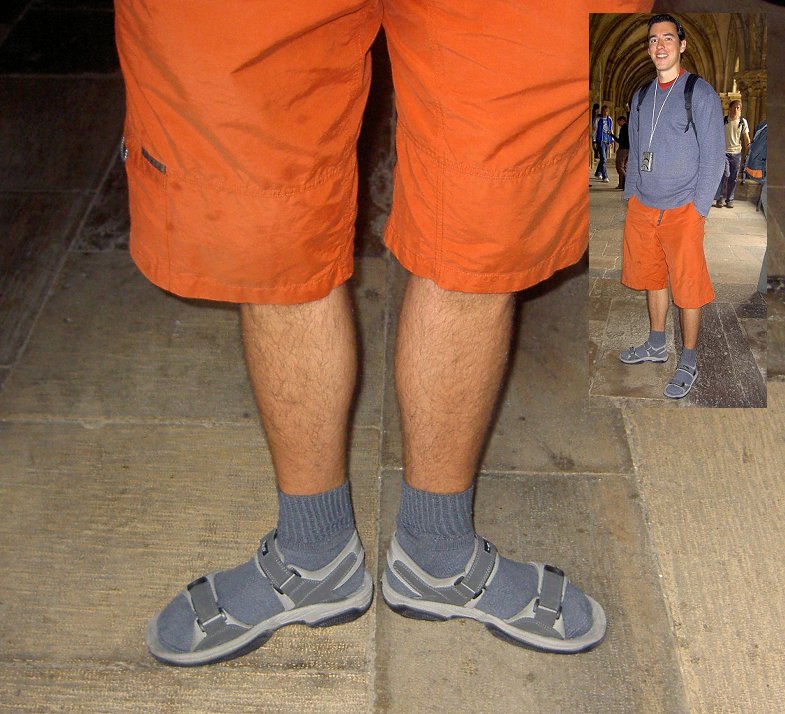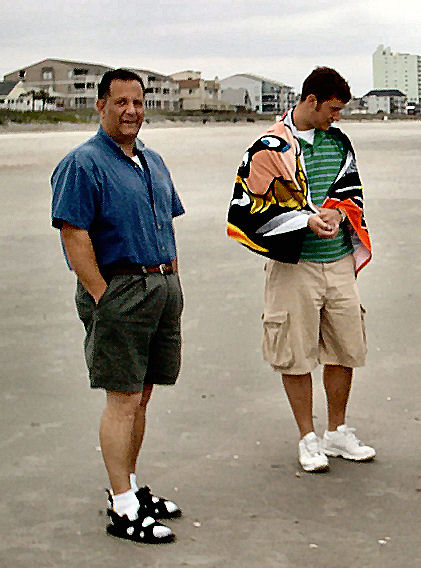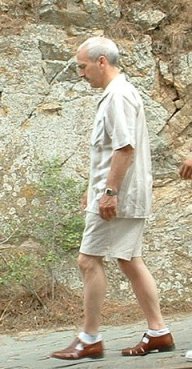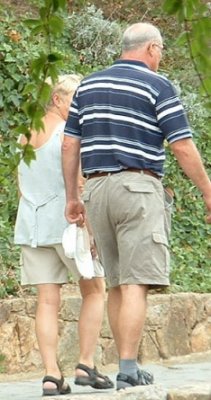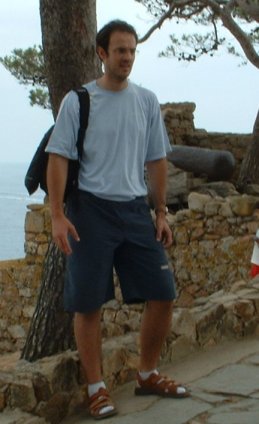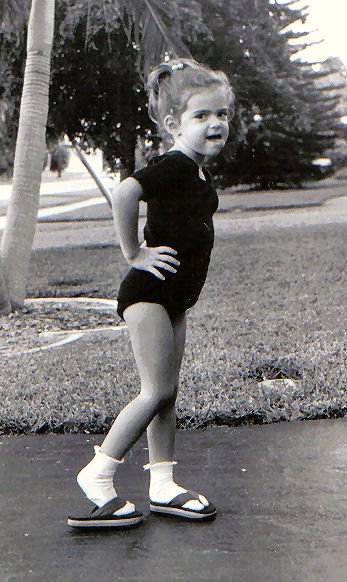 Cheeky Minx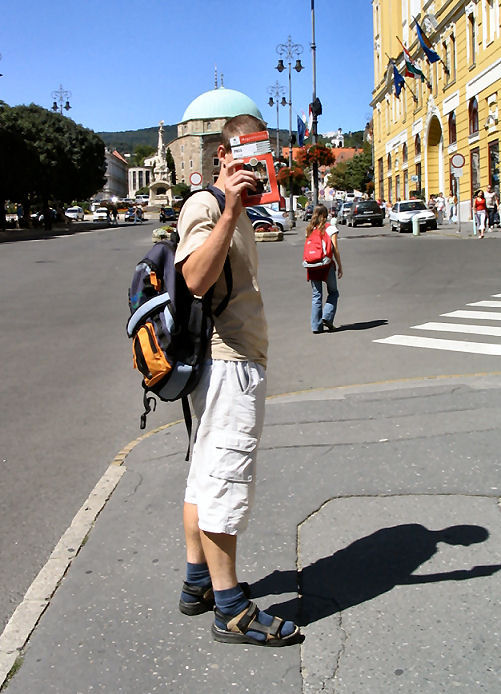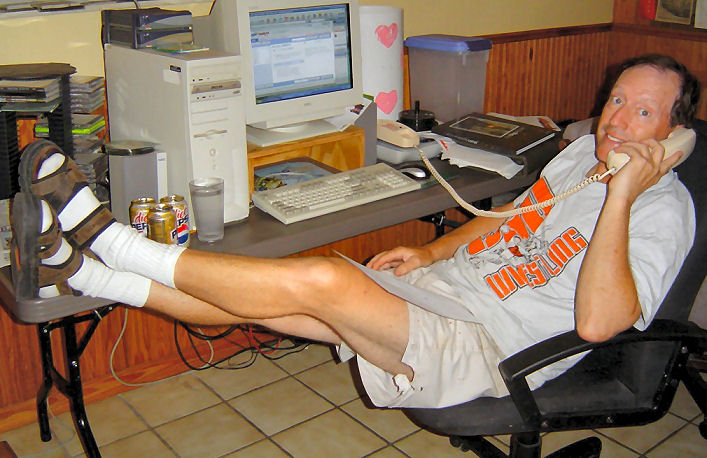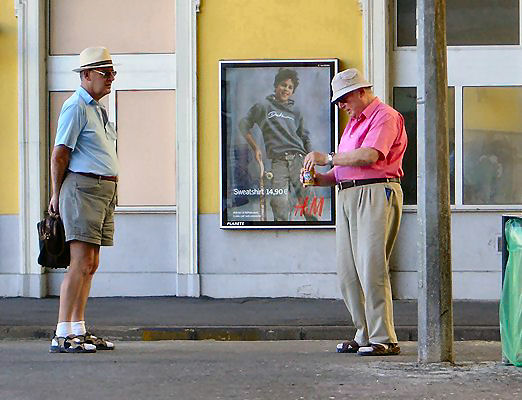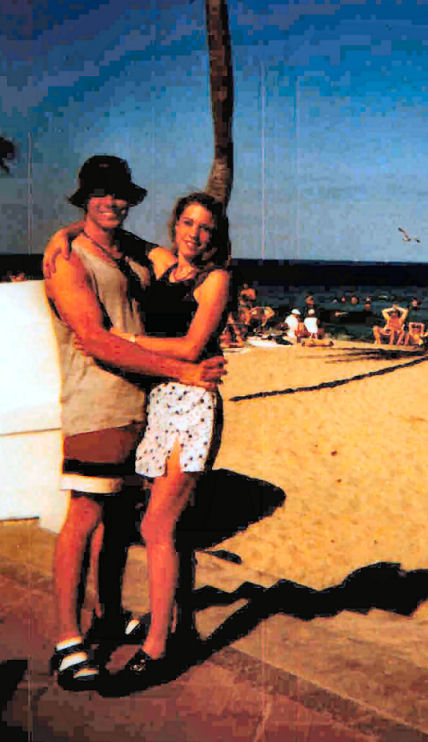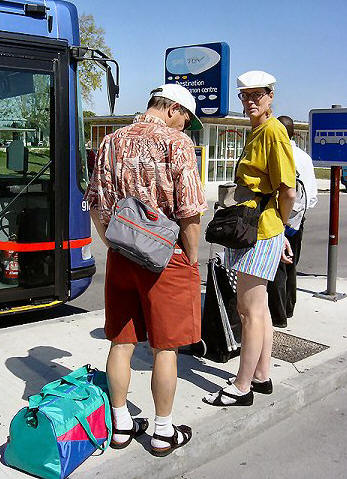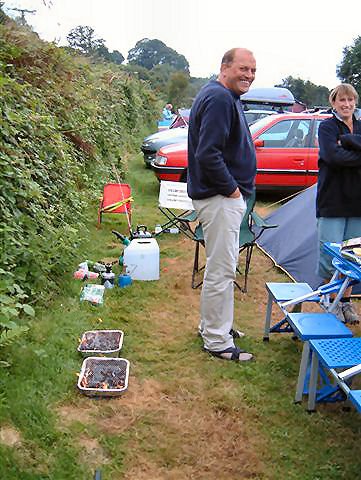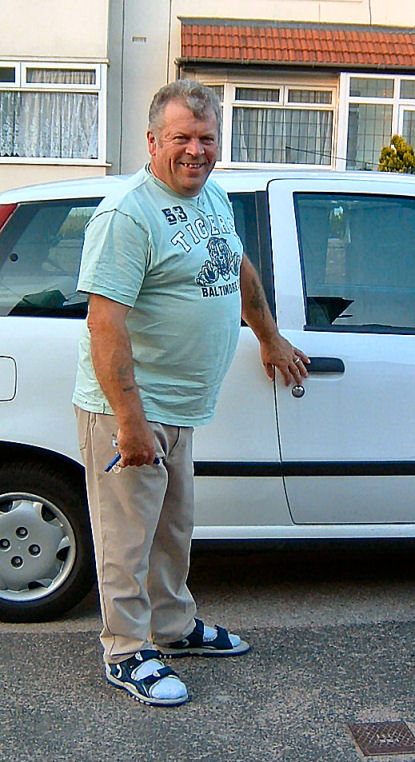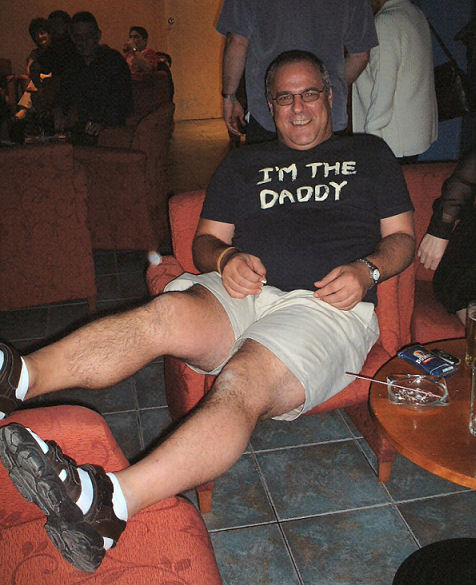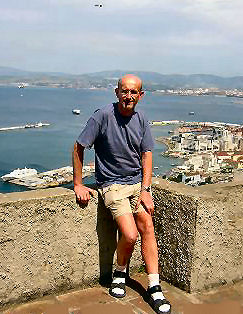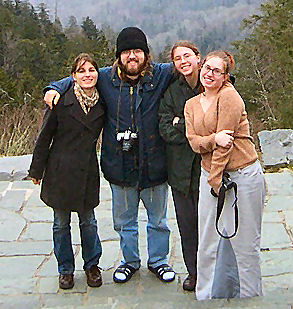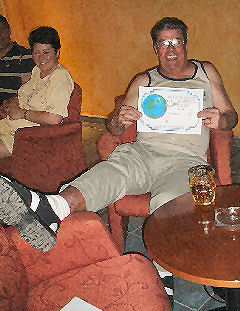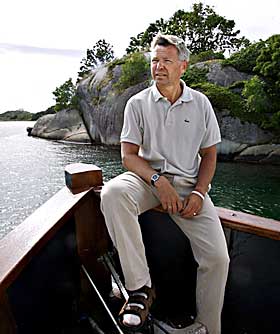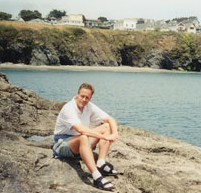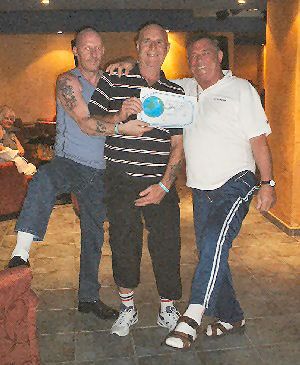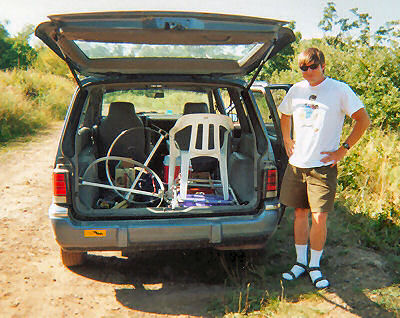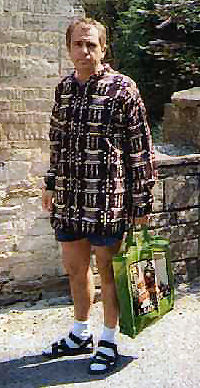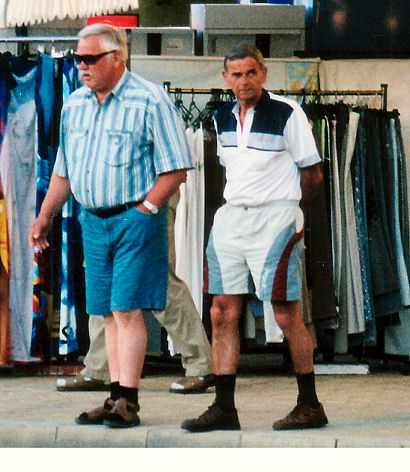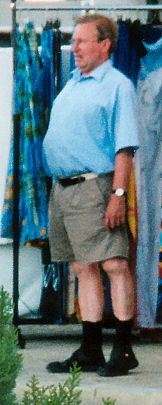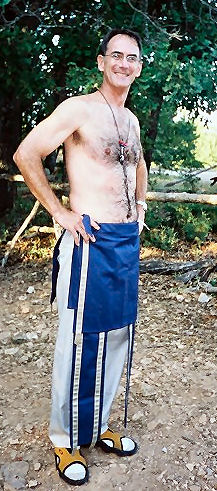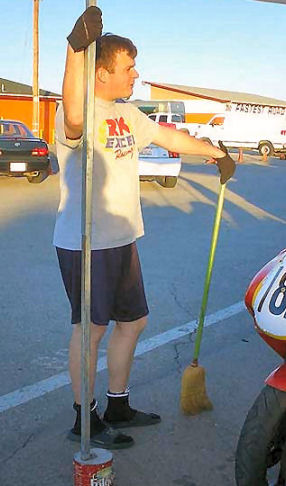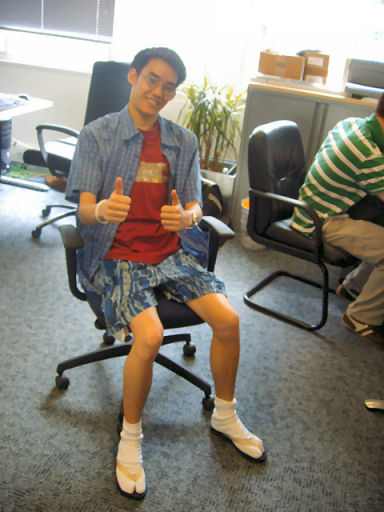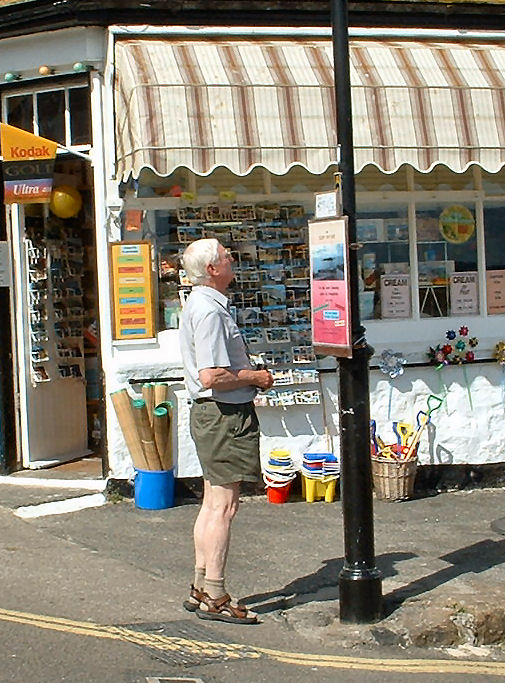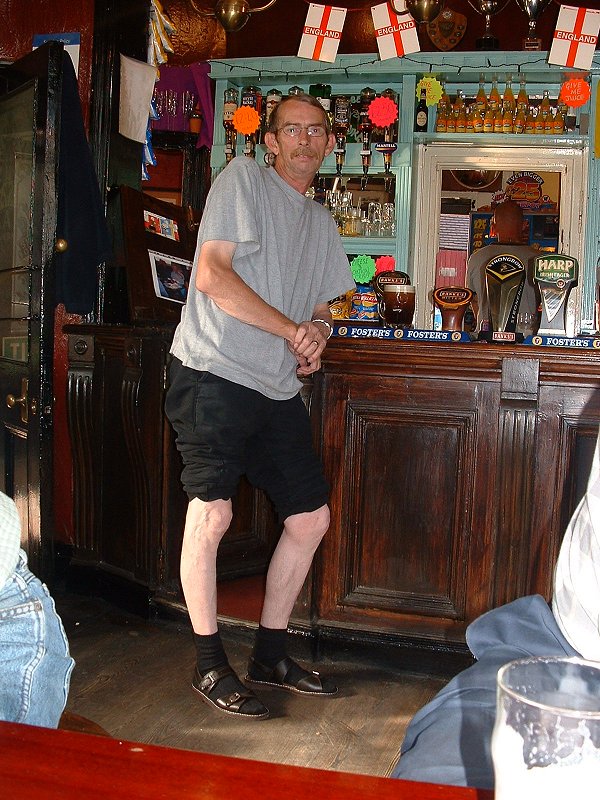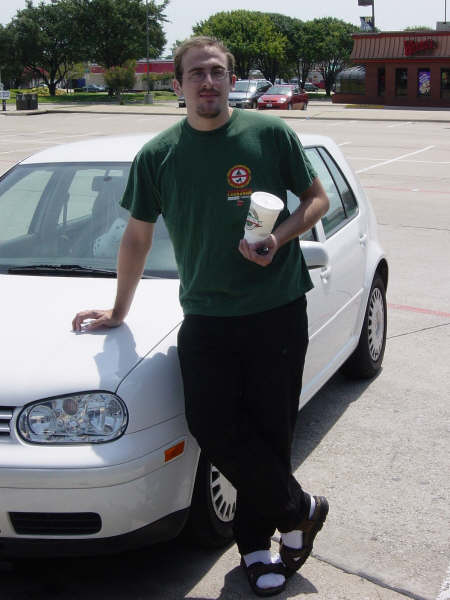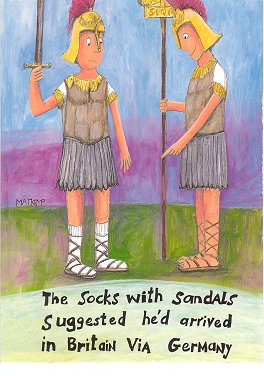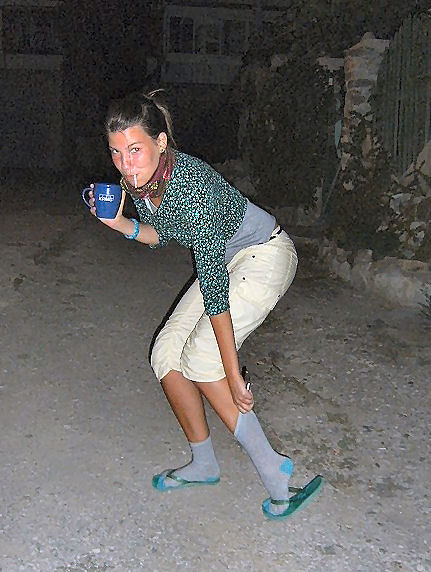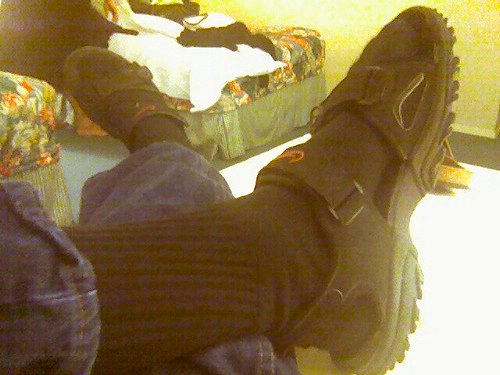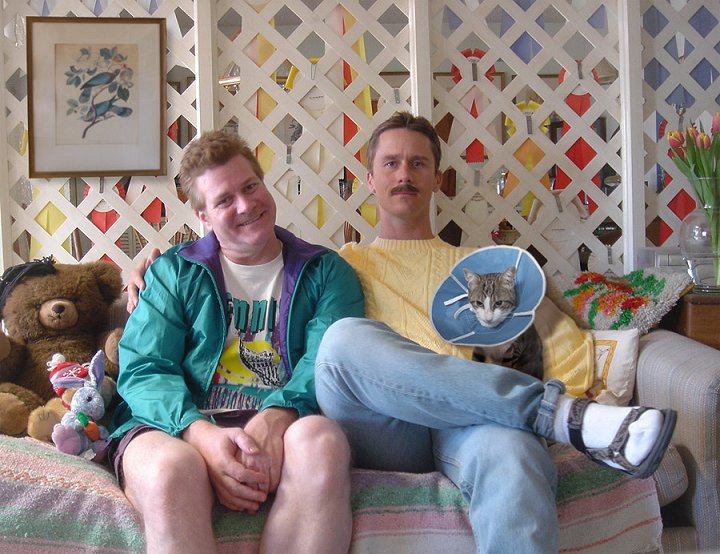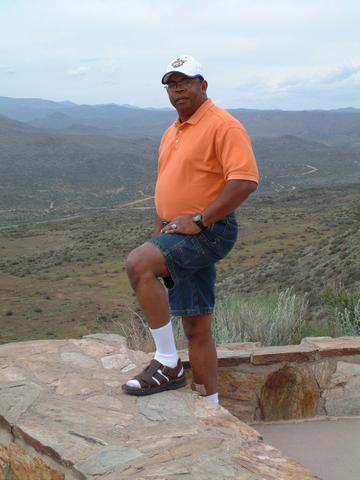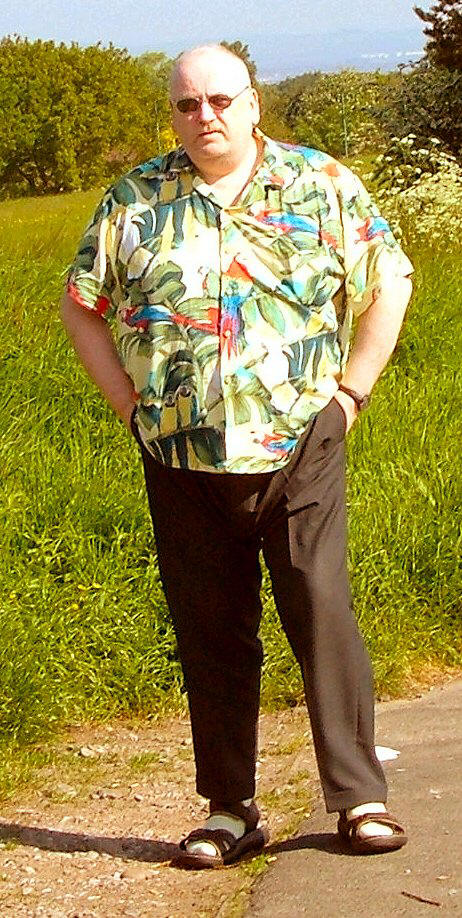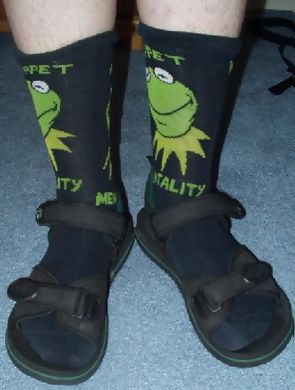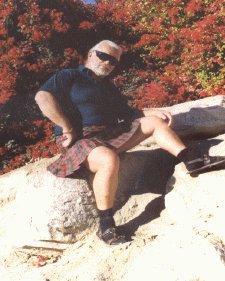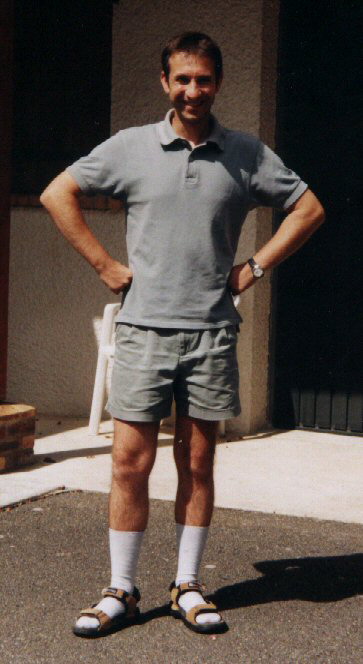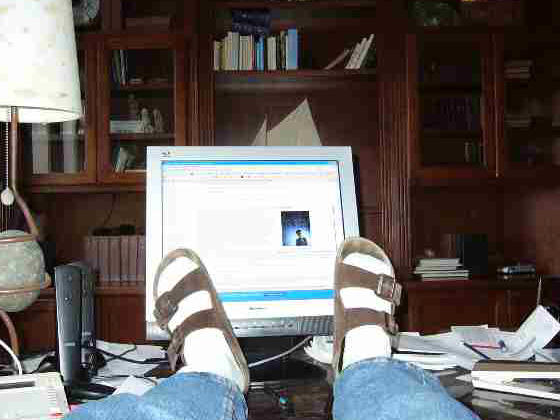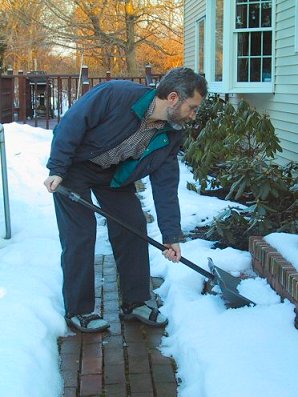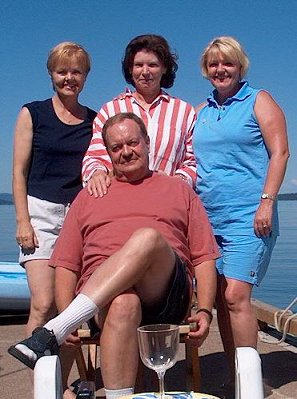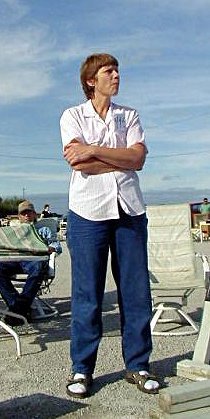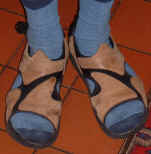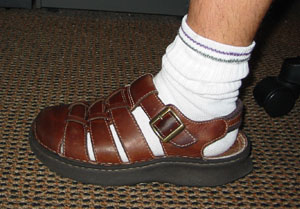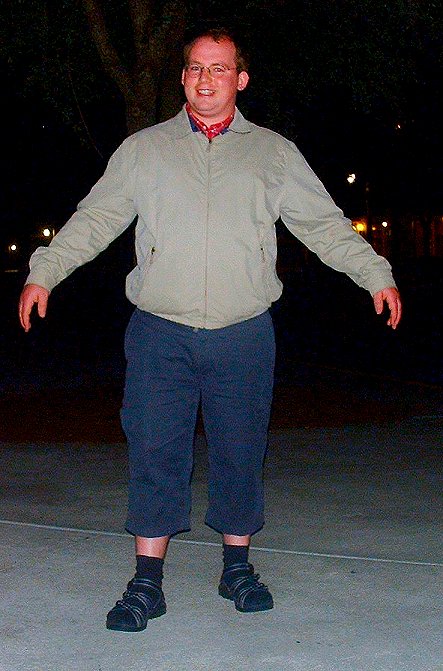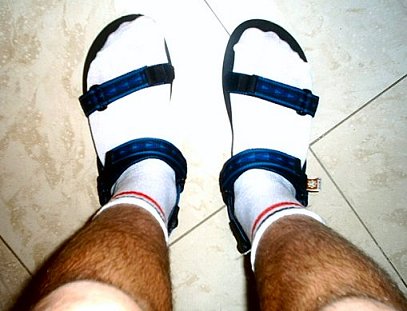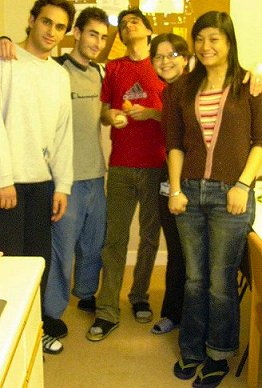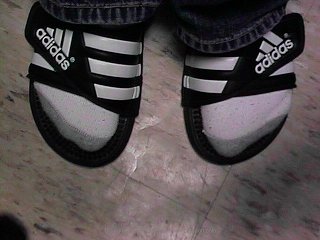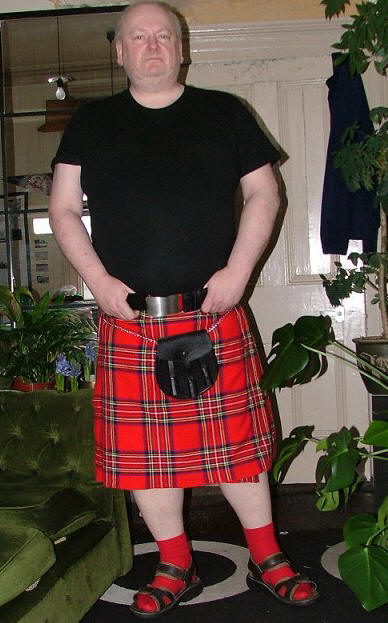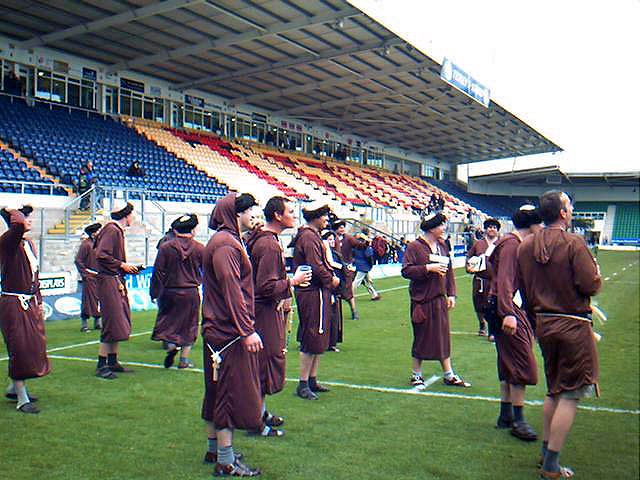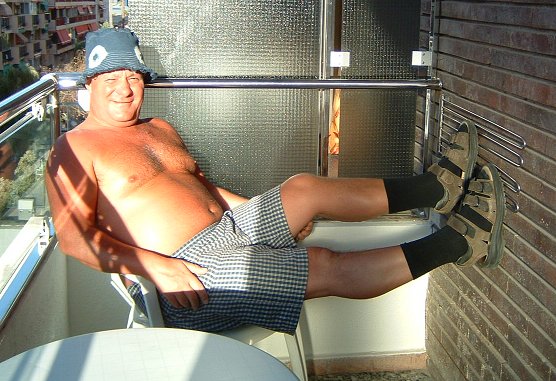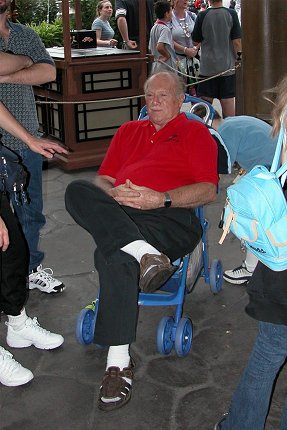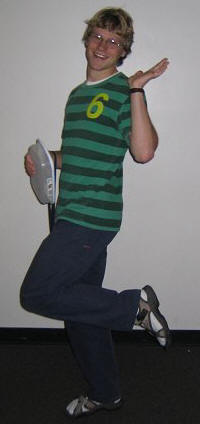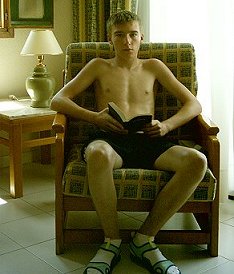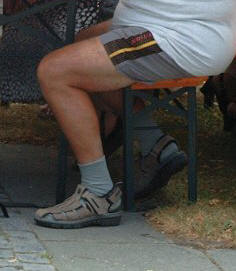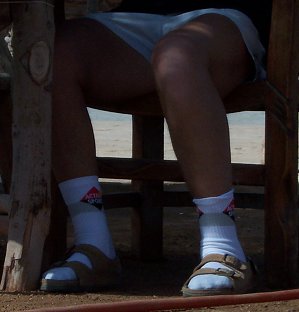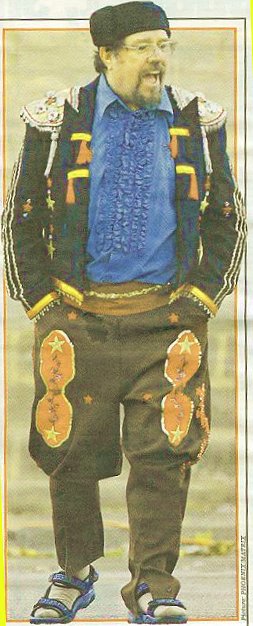 Ricky Thomlinson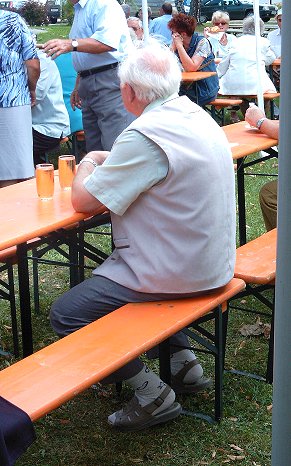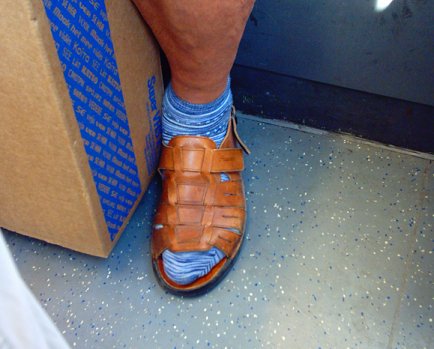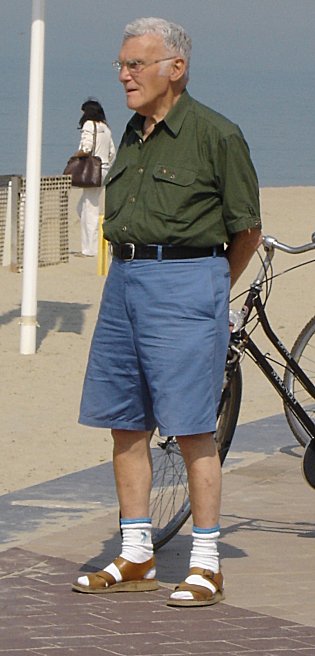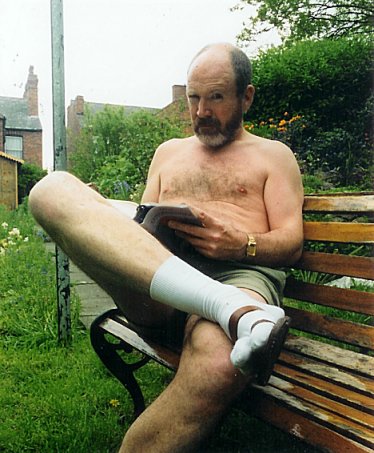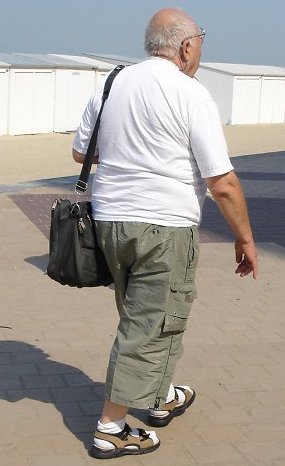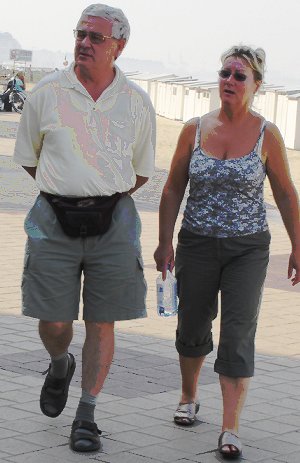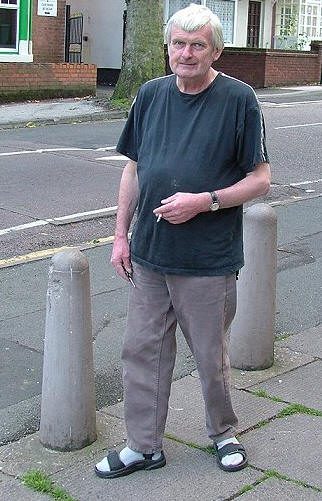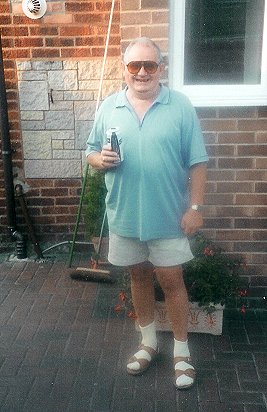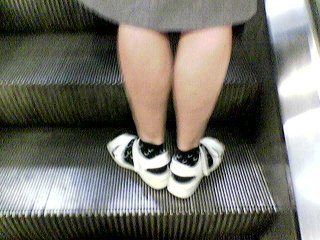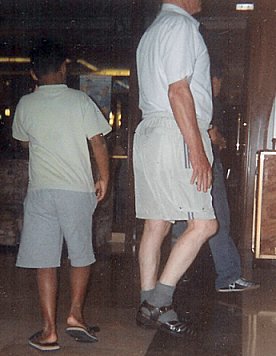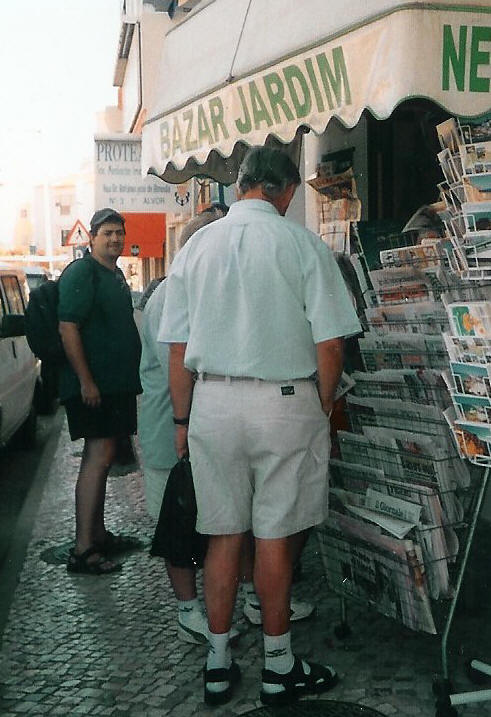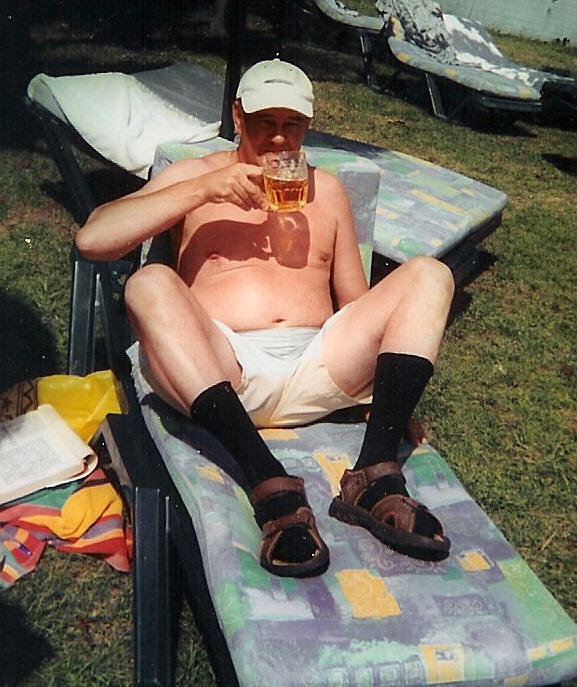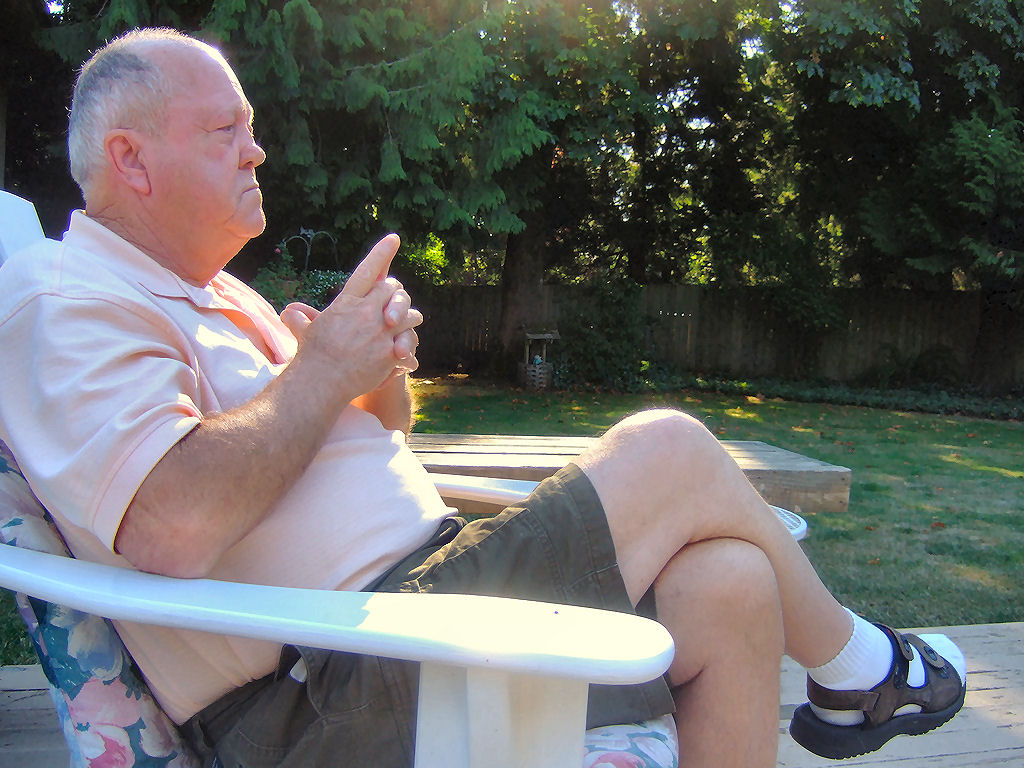 Pensive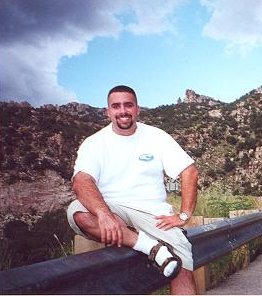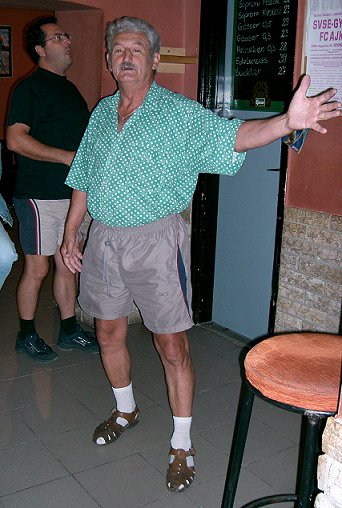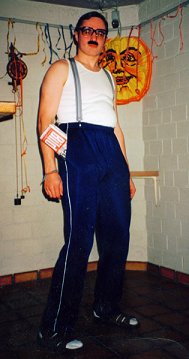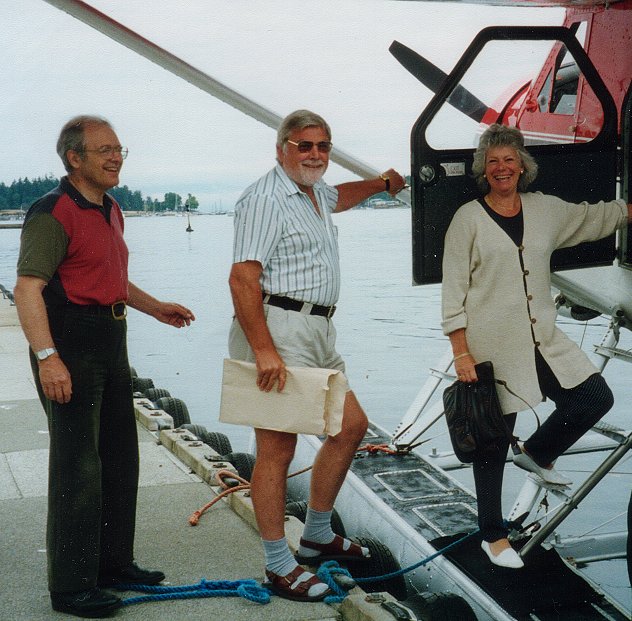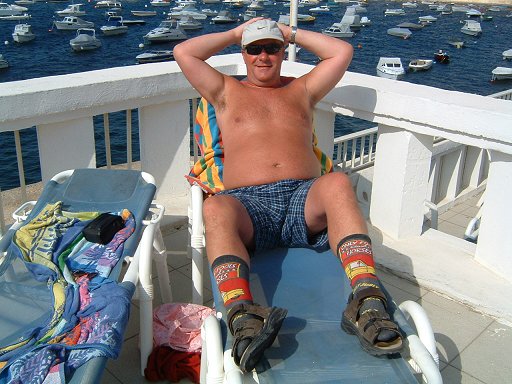 Wally the Welder (soxer of the year 2003)
returns from holiday and bids for his 2004
nomination. Take up the challenge to steal his crown
send in your outrageous soxer pictures
Clickable thumbnails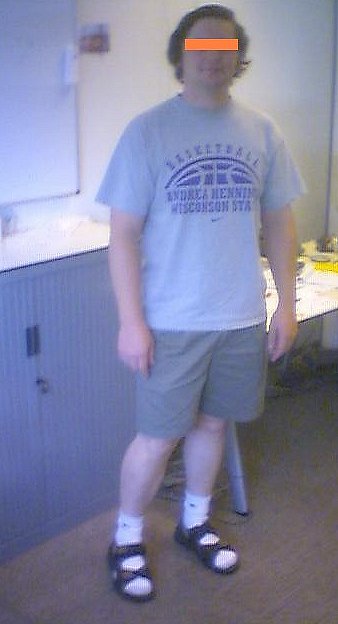 We didn't hide his identity !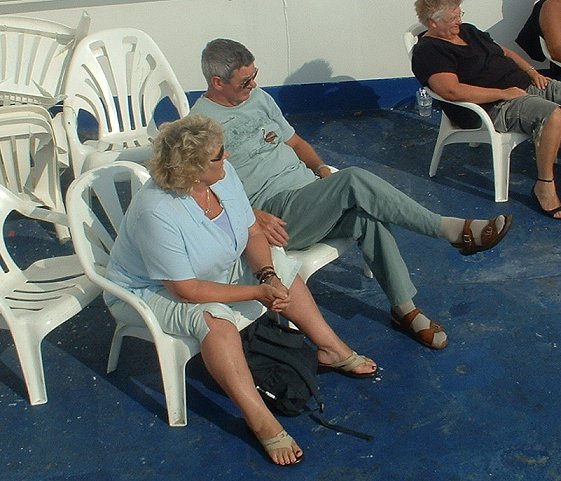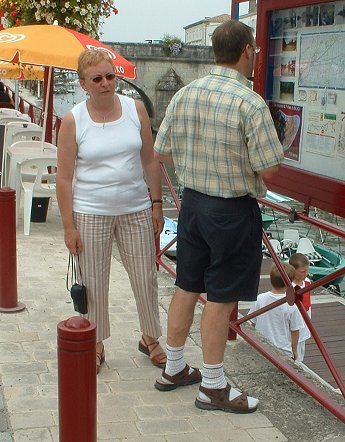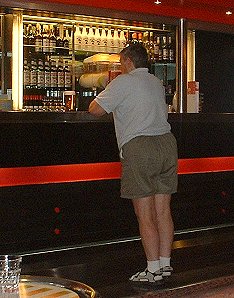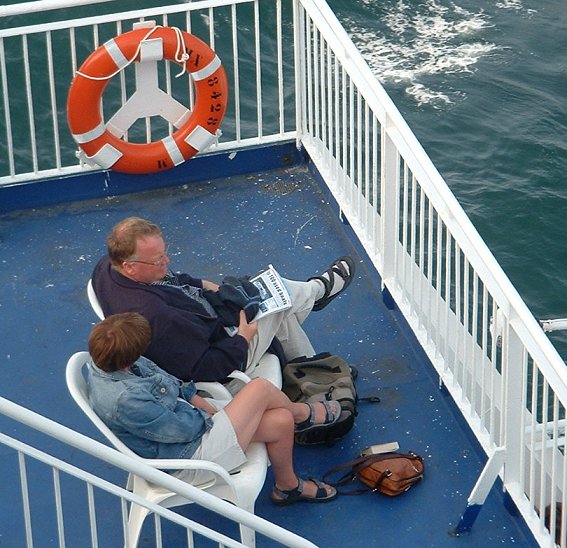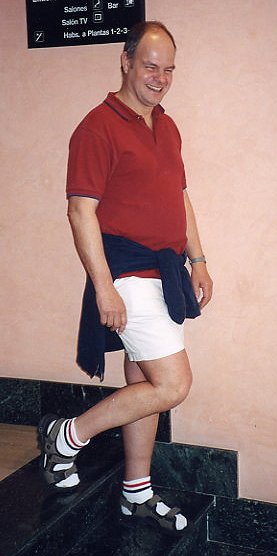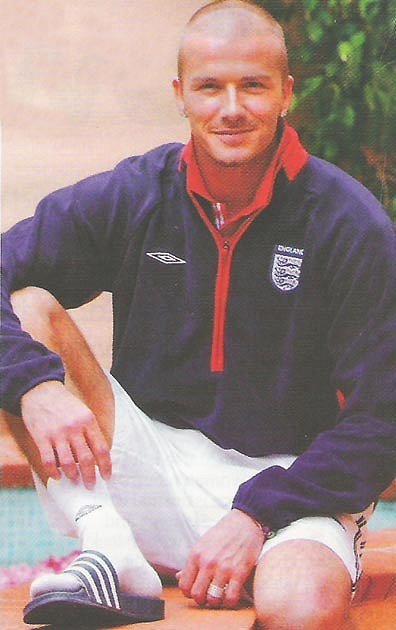 Even Becks is in on
this fashion trend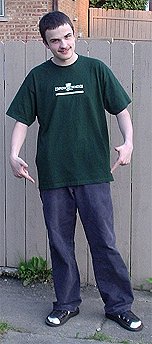 Chris and Dimitri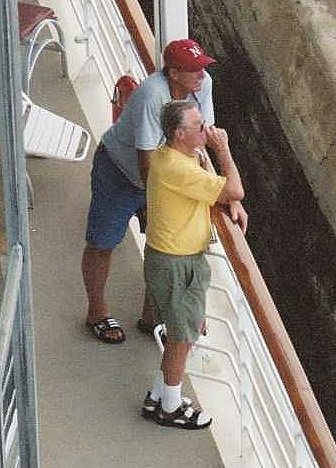 Somewhere on
the Panama Canal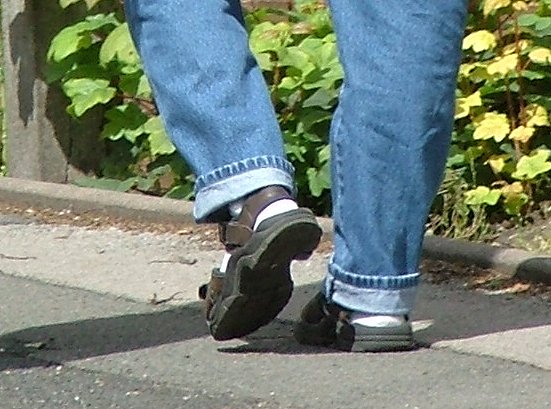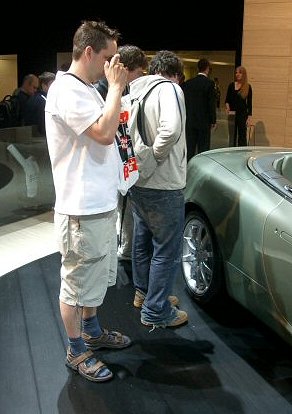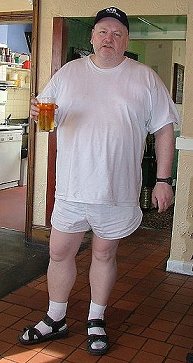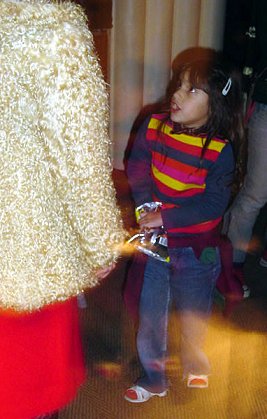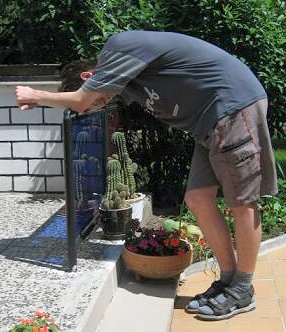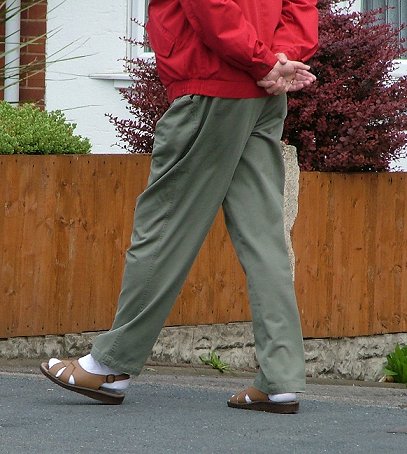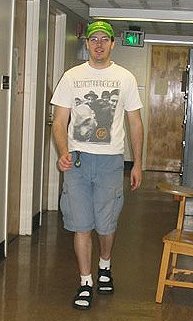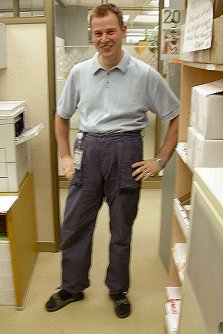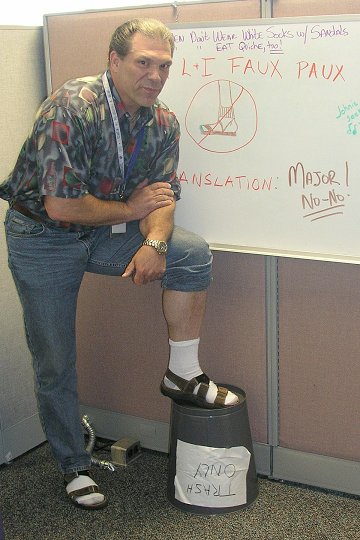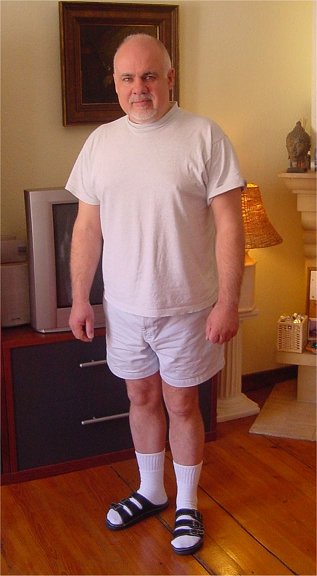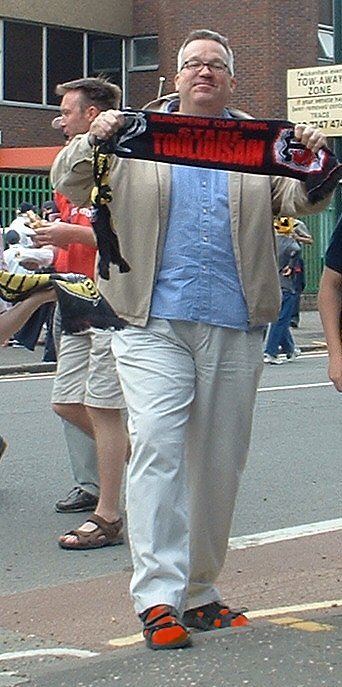 ---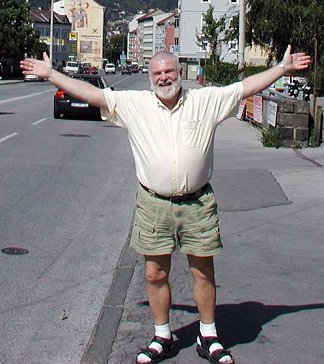 Meet Per, a Danish train driver
and from these photos taken some months
apart, a dedicated soxer...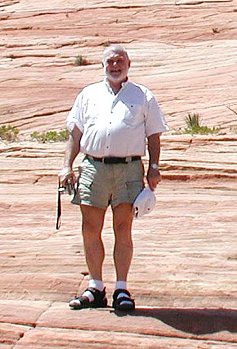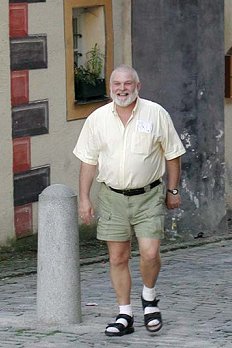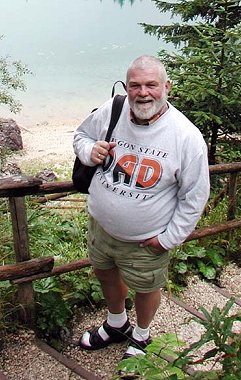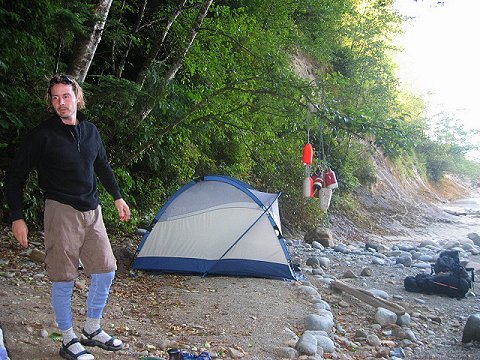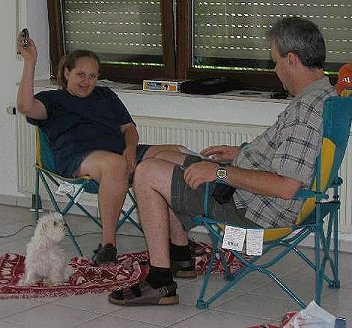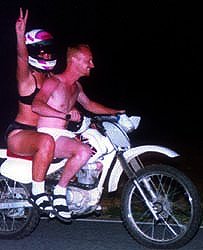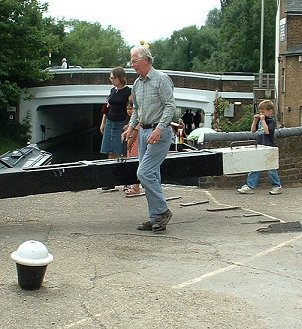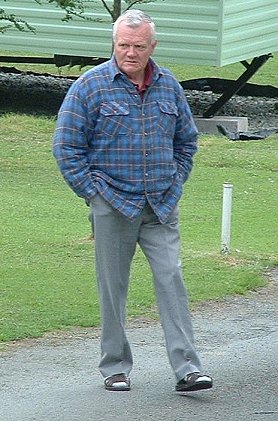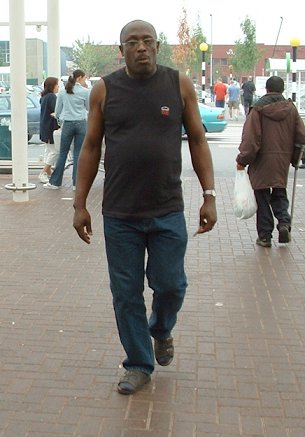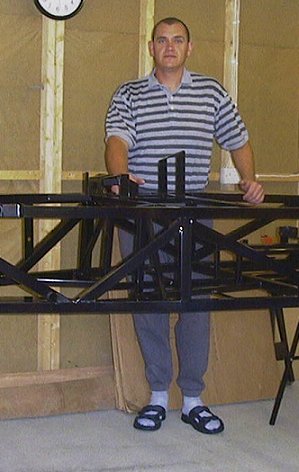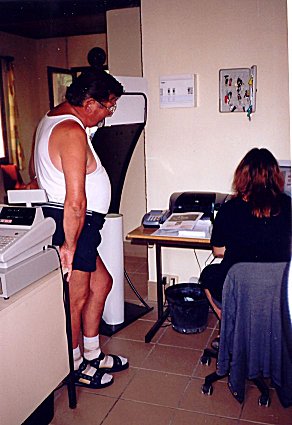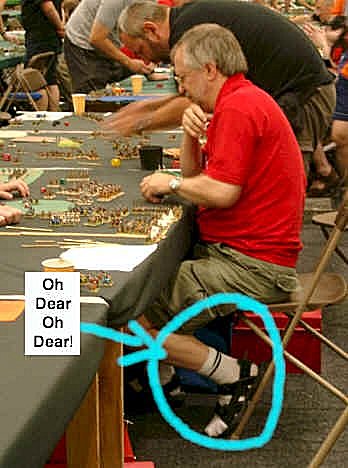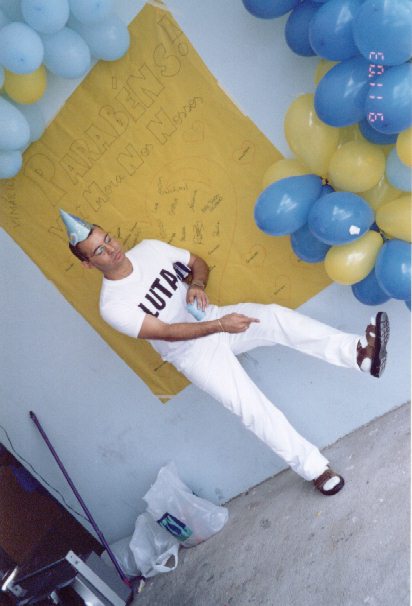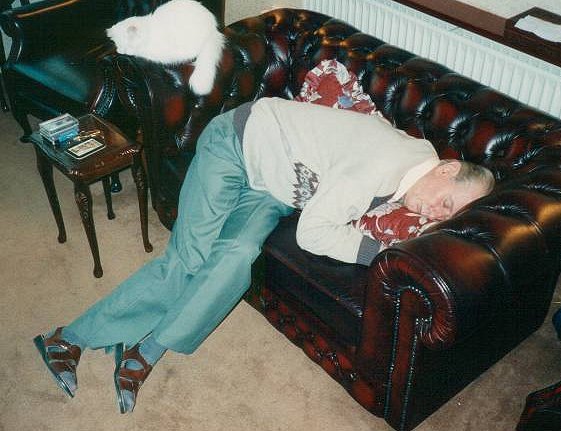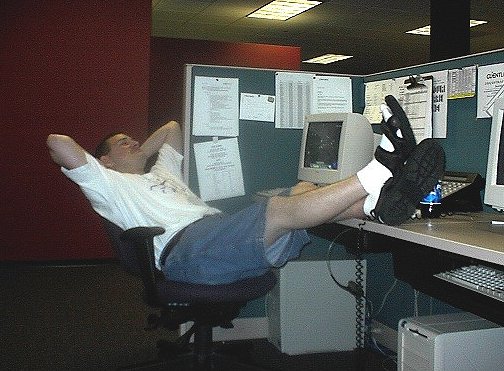 This is David at work ?
thank you Melanie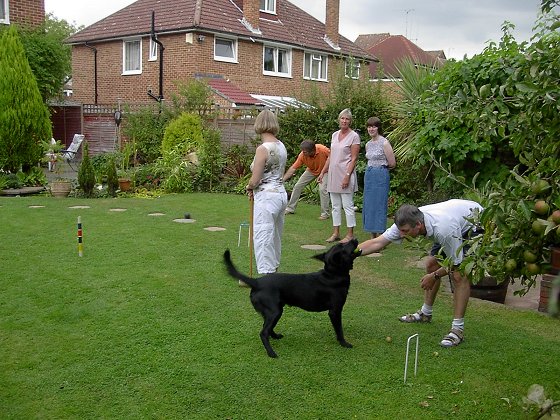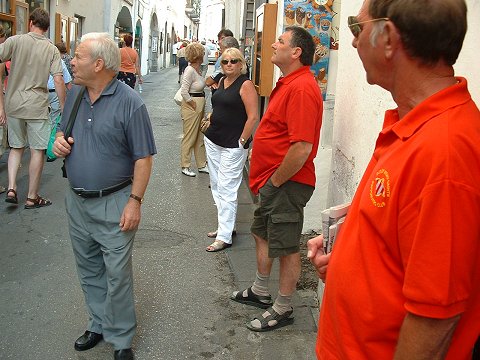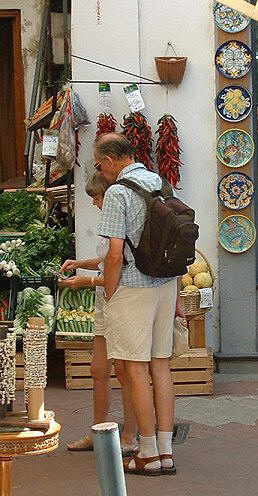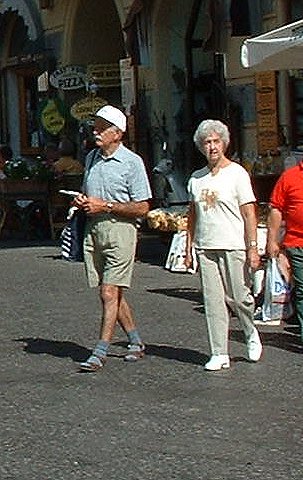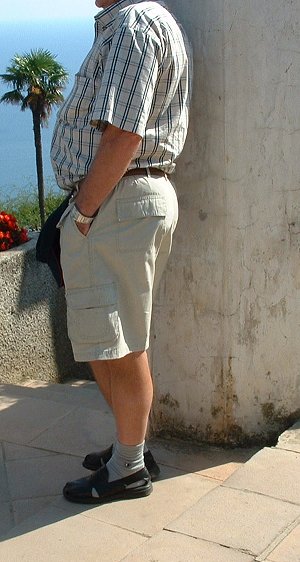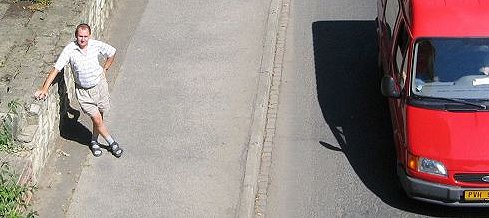 CZECH REPUBLICAN SOXER
TWO FINE EXAMPLES
OF SOXERHOOD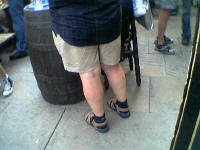 COVENT GARDEN IN LONDON WE THINK...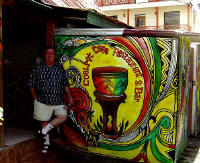 DOMINICAN REPUBLIC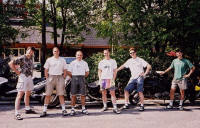 ---
More from Wales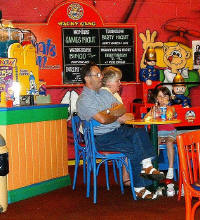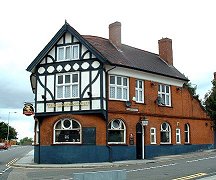 AN UNASSUMING PUB
IN BLOXWICH, WALSALL...
HOME TO THE LOCAL SOXER FRATERNITY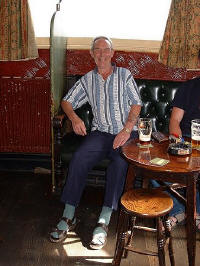 You too can become a sandal and soxer today, or cruelly nominate your husband, dad or best friend for a sandal and soxing accolade, they get a much sought after certificate.
Read on...
Newly redesigned, our certificate of
recognition. Just look what you
could earn for nominating a sandal
and soxer.
SPOT THE BRIT
ON HOLIDAY ABROAD
---
First of all, you need to send us photographic evidence like this picture above... If you don't have a scanner, get in touch, we'll help you all the way.
If you do have scans, try to send your pictures in JPEG format and if you can keep them under 100 Kilobytes, all the better. Not sure how to send pictures ? Again get in touch, click the e- mail button below.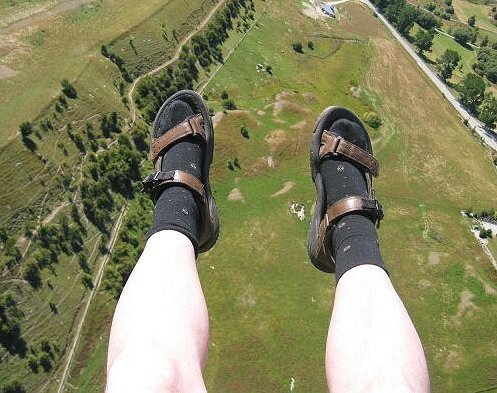 PARAGLIDING IN CUBA
---
LUDLOW IN SHROPSHIRE PROVIDED
THESE FINE EXAMPLES
---
HARROW IN MIDDLESEX
PROVIDED THESE
---
SOME MORE OF
THIS SEASON'S CROP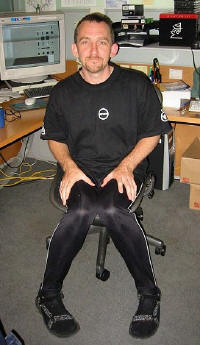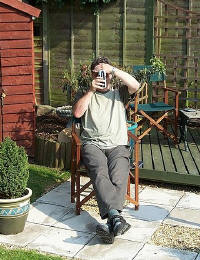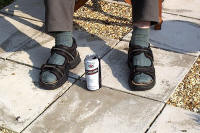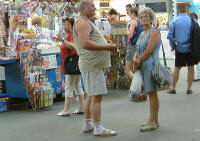 ---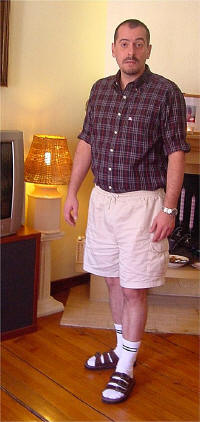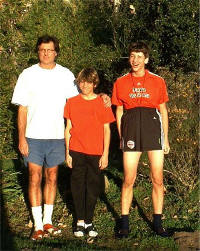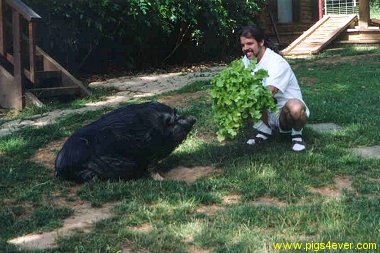 ---
STEAM TRAINS AND SOXERS
A FASCINATING COMBINATION
PHOTOGRAPHED AT THE SEVERN VALLEY RAILWAY
BRIDGNORTH - SHROPSHIRE
SANDAL FASHION BRIT STYLE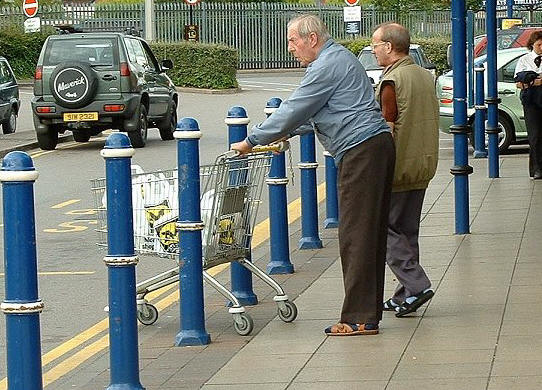 MEN ON A MISSION TO MORRISONS
---
THERE ARE SOME PEARLS BELOW
ALL ARE CLICKABLE
LOCATION CONWY NORTH WALES
SUMMER 2002
GO ON SNAP A SOXER TODAY
IT TOOK LESS THAN 1 HOUR TO SNAP
THESE BEAUTIES
---
LONESOME OF LONDON
WET FEET ?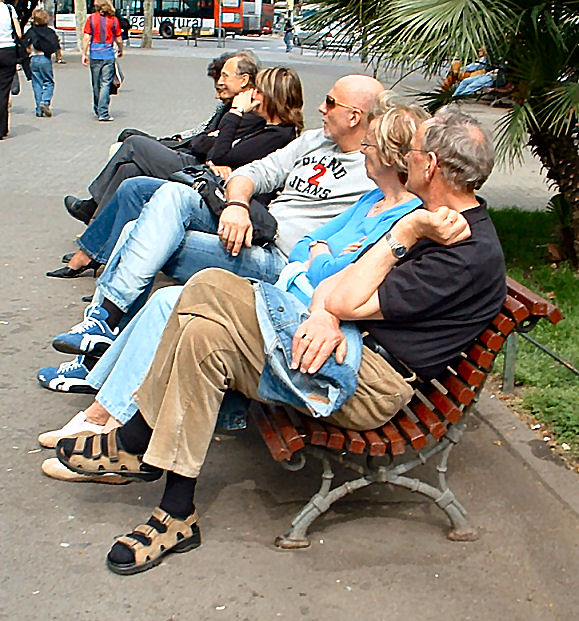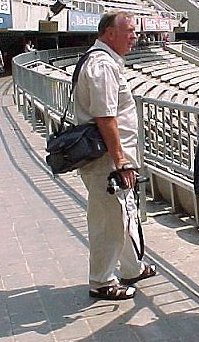 ---
CHRIS TARRANT
GAVE US A PLUG
Click to read
Chris Tarrant's letter


FOR THE MOMENT
THE SITE FINISHES
ON THIS PAGE WHILST
WE TIDY UP THE NAVIGATION
VISIT AGAIN SOON FOR THE
SOXER ARCHIVES
NEW FASHION POLL
BELOW
If you enjoyed
this site, help us
keep it ad free and
growing with a small
donation via Pay Pal.
Thank you.